Urgency Grows in Panama as Dam Building Continues
The indigenous people had no voice in losing their land to the Barro Blanco dam.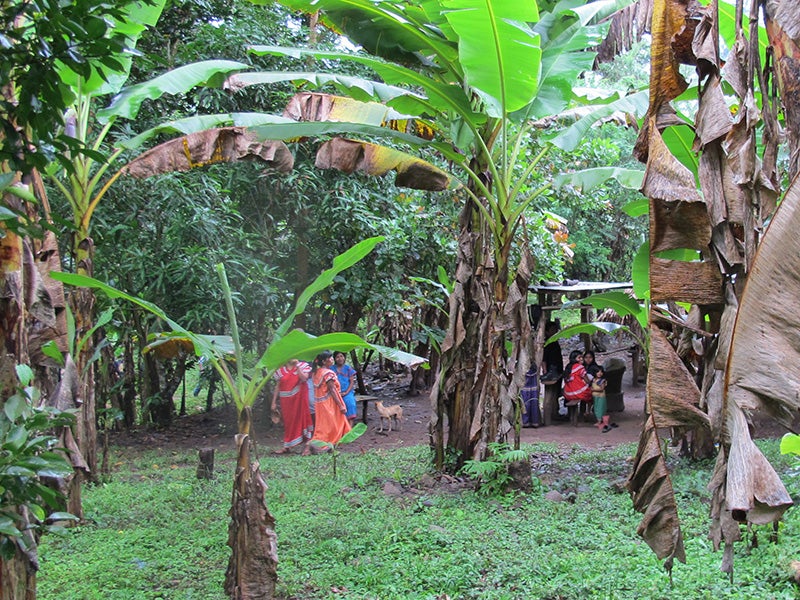 "It's been two months," Ngöbe indigenous leader Weni Bagama told me this week, describing the Ngöbe indigenous community members who are camping alongside the banks of the Tabasará River. They are there in protest of the Barro Blanco dam, which will flood indigenous Ngöbe families—including Ms. Bagama's—from their land. Aside from homes, a school, and cultural sites, this land of lush, leafy vegetation provides their primary source of food.
These families are concerned about their future if the dam is built. Yet they never had a chance to raise these concerns to their government, even though international law prohibits forced relocation of indigenous peoples without their consent. The Panamanian government approved the Barro Blanco project without consulting these Ngöbe communities.
Last August, Earthjustice co-authored an amicus brief to the Supreme Court of Panama, explaining that the Ngöbe depend on their environment for physical, cultural and economic survival, and detailing the violations of their land rights under international law. With no decision yet on that case, the Ngöbe fear the decision will come too late.
In the meantime, the Panamanian government has notified indigenous people that the government authorized entry onto their land, prompting Earthjustice to submit, along with local and international organizations, an urgent appeal to U.N. Special Rapporteurs this February focused on the forced evictions. Our appeal asked U.N. officials to call upon the governments with influence over the project, including through public financing, to halt their support for the project until each has assured its actions do not violate the Ngöbe's human rights.
Nonetheless, Bagama explained to me from the encampment, dam construction continues "day and night," with police stationed just meters away.
Sadly, Panama has a history of contentious dam projects. Last week, Ms. Bagama traveled to Washington, D.C. to testify before the Inter-American Commission on Human Rights on the state of Panama's response to conflicts related to development projects, highlighting the Barro Blanco case as an example of the government's failure to ensure protection of indigenous peoples' rights. This week, the Inter-American Court of Human Rights held a hearing on a case against Panama regarding its failure to protect indigenous peoples' rights from flooding of their land for a dam project.
Panama could learn from its past failures to protect its people from poorly planned projects rather than allowing development to flood the Ngöbe from their land.
Abby Rubinson was an attorney in Earthjustice's International program, devoted to fighting for international human rights, such as community impacts from dams in Panama and Brazil.
The International Program partners with organizations and communities around the world to establish, strengthen, and enforce national and international legal protections for the environment and public health.