Utilities Need to Treat People like People, Not Pawns in a Power Play
FirstEnergy Corp is trying to make West Virginians bail out an aging coal power plant so shareholders profit.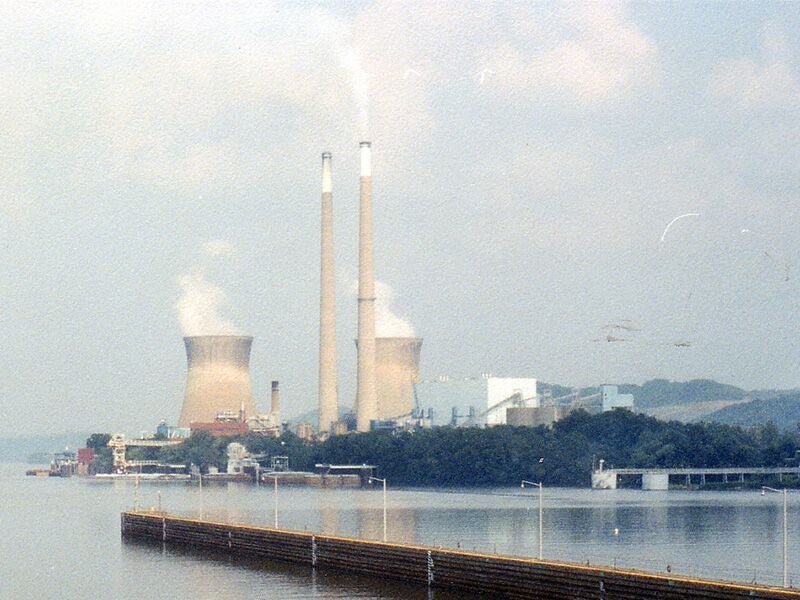 Growing up, my mother taught me two important lessons. She told me to "treat people like people" and to "never take more than you need."
FirstEnergy Corp. apparently didn't get these messages. It is currently trying to shift the financial burden of an aging and obsolete coal plant from its shareholders onto West Virginia residents, specifically its Mon Power and Potomac Edison customers. Under a proposal that the Public Service Commission (PSC) is currently reviewing, these customers would be forced to cover all of the costs associated with the Pleasants coal plant, assume its financial risks, and pay FirstEnergy a guaranteed profit. How is that right?
West Virginians should not have to pay for something we don't need. We don't need the additional capacity, so why should residents pay to boost profits for monopolies that want to make more money than they would earn in a competitive marketplace? There are people in this state who are choosing between paying for food or their power bill.  When a car breaks down trying to get to work, or when folks are struggling in unstable family situations, they shouldn't have the additional burden of having their power cut off.
This is not the first time that FirstEnergy has proposed a bailout. A similar transfer of ownership of the Harrison Power Plant in 2013 has already cost Mon Power and Potomac Edison customers more than $160 million. If the Pleasants transfer goes through, FirstEnergy would be able to continue to make big investments in bad projects, while its customers are backed into a corner having to pay.
FirstEnergy didn't even make a good-faith attempt to evaluate other options to resolve a projected capacity shortfall. It didn't take appropriate measures to make the bid process fair and open for other energy sources—including renewables—and it didn't seriously consider energy-efficiency strategies. Before West Virginia ratepayers spend more for an old power plant, we should consider new ways to use less energy. 
In late 2015, FirstEnergy stacked the deck to get its preferred outcome. It filed a plan with the PSC that recommended the purchase of a coal plant to meet its energy demand. WV Solar United Neighborhoods (WV SUN) and West Virginia Citizen Action Group (CAG), represented by Earthjustice, challenged that plan's assumptions in comments to the PSC, explaining that this was a thinly disguised attempt to pave the way for purchasing the Pleasants plant.
These same groups are pushing back on FirstEnergy overreach once again. This time, WV SUN and CAG have intervened in the Pleasants transfer case and are leading a coalition called West Virginians For Energy Freedom. Comprised of economic and ratepayer advocacy groups, faith-based organizations, businesses, and elected officials, I joined the coalition because West Virginians should not have to bail out FirstEnergy and its shareholders.
The coalition will be attending three public hearings on the Pleasants case in the service territories. I encourage you to come out and make your voice heard. The hearings will be held on Sept. 6 in Parkersburg, Sept. 11 in Martinsburg, and Sept. 12 in Morgantown.
Crystal Dempsey is the Communications Coordinator for West Virginians For Energy Freedom, a coalition of residents, business owners, elected officials, and advocacy groups such as Energy Efficiency West Virginia, WV Citizen Action Group and WV SUN.
Earthjustice's Clean Energy Program uses the power of the law and the strength of partnership to accelerate the transition to 100% clean energy.