Water Advocates Urge Action By The EPA
Regulators get an earful from a roomful of citizens about coal plant pollution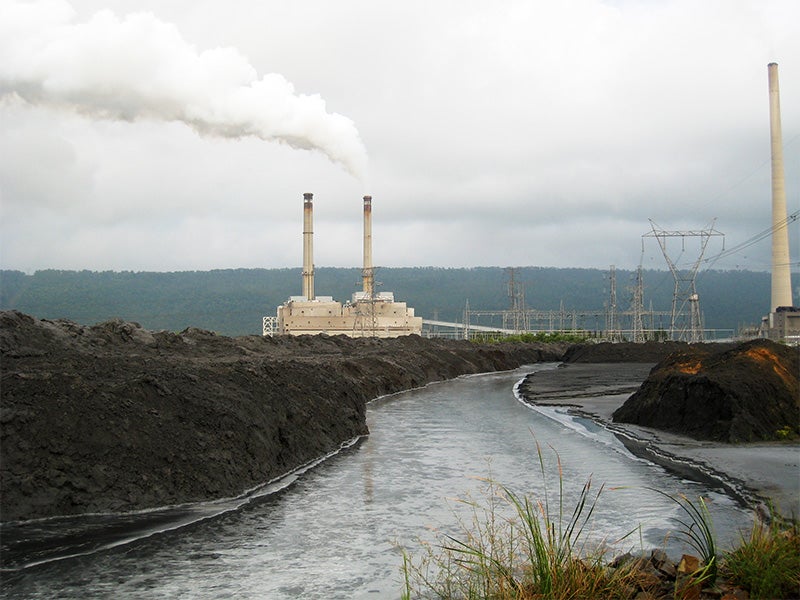 Gathered on a grassy knoll outside the Environmental Protection Agency, an unlikely group of advocates came together to support a basic human necessity. These campaigners, representing organizations ranging from the National Hispanic Medical Association to the Catawba Riverkeepers, found a common denominator in the importance of appealing for a strong ELG standard—making a statement that clean water is essential for everyone.
The proposed updates to the ELG (effluent limitation guideline) have the power to regulate toxic pollution from the steam electric power generating category of power plants.
Earthjustice, along with partner organizations including Sierra Club, Clean Water Action and Waterkeeper Alliance, organized a rally of clean water advocates to testify before the EPA, telling their personal stories about how coal-fired power plant pollution has affected their homes and communities. Each of these groups had a vested interest in petitioning the EPA to clean up water pollution from more than 1,000 of these steam plants, supporting options 4 or 5 of the current proposed options.
As the wide array of participants filed in to the only public hearing on the proposed ELG standard, EPA representatives appeared surprised as the large room filled to capacity. The hearing provided only a few hours for individuals to present their testimonials from across the country; but advocates used their time effectively and powerfully.
Community leaders, environmental advocates, doctors, parents and students told their personal stories about the harmful effects of coal pollution, and emphasized the necessity of a strong ELG ruling to combat the contamination from coal fired power plants. The personal nature of the testimonials was often visibly wrenching for both the speaker and EPA representatives.
The advocates presented a variety of stories about how coal plant pollution was harming their areas. Florida water keepers spoke of how tourism revenues suffered, Catawba Riverkeepers spoke of how coal pollution has been detrimental to the French Broad River, and NHMA members spoke of the harmful impacts on children's health. Though the ELG rule only regulates a portion of these detrimental plants, each speaker stressed the importance of taking the first step.
As the clean water advocates, all with matching white hats, left the EPA having spoken forthright about the dangerous pollution from power plants, thel importance of keeping coal ash out of our waterways was never more evident.
Allie Eisen was an intern with Communications in the Washington, D.C. office during the summer of 2013.
Earthjustice's Washington, D.C., office works at the federal level to prevent air and water pollution, combat climate change, and protect natural areas. We also work with communities in the Mid-Atlantic region and elsewhere to address severe local environmental health problems, including exposures to dangerous air contaminants in toxic hot spots, sewage backups and overflows, chemical disasters, and contamination of drinking water. The D.C. office has been in operation since 1978.