What the Environment Needs in a Supreme Court Justice
As we mourn the loss of Supreme Court Justice Ruth Bader Ginsburg, we must sadly also prepare for a contentious debate over her replacement.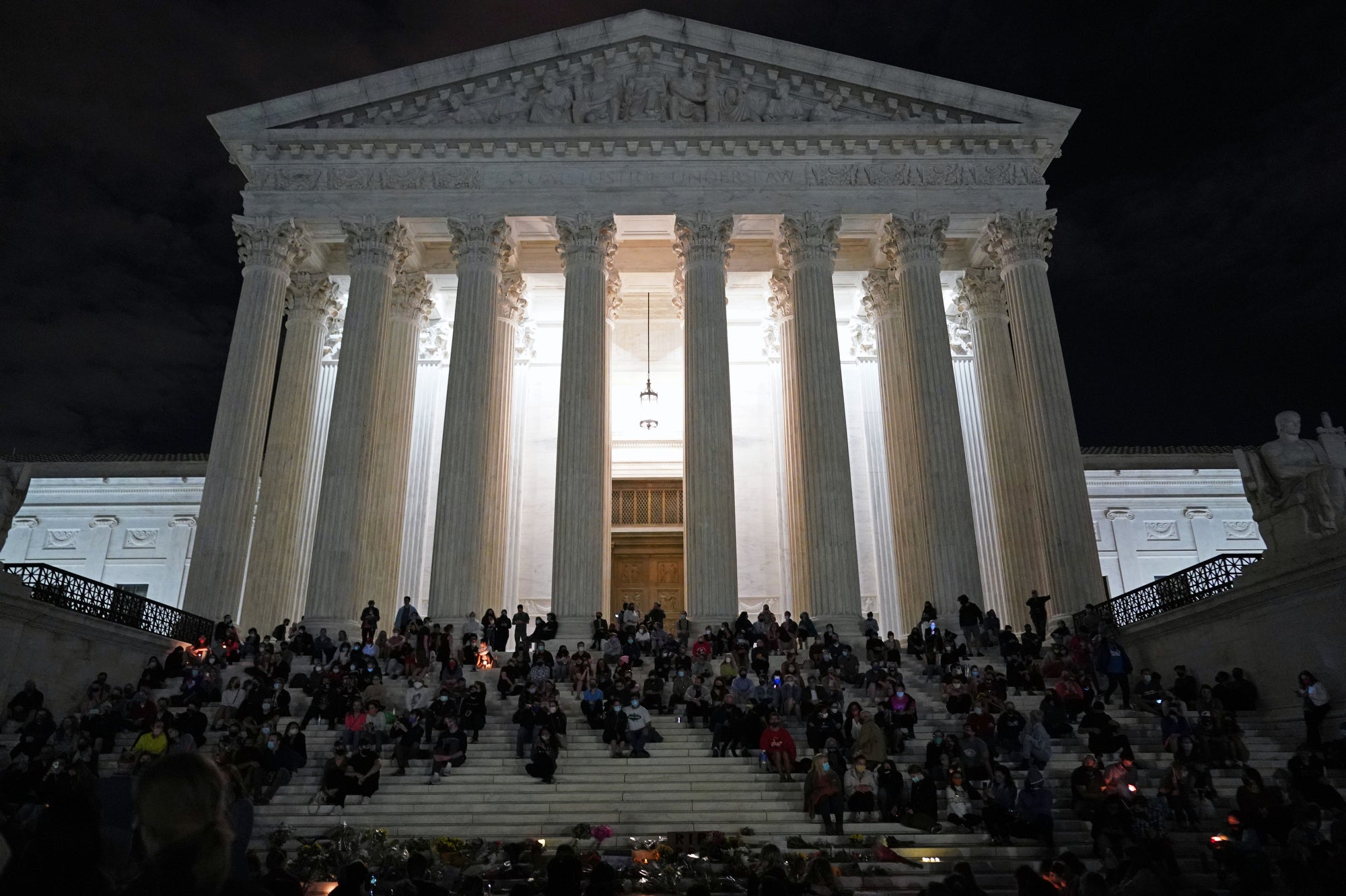 For fifty years, Earthjustice has been fighting in the courts on behalf of our planet and its people. As the country's premier environmental law firm, we know what a Supreme Court nomination means for our shared future.
Judges Matter for the Environment.
The courtroom is the battleground where Earthjustice fights to secure a just and equitable future for people and the planet. We need judges who will make sure our courts remain a place where science and the law beat corruption and privilege. Here's what that means:
We need judges who recognize the government's obligation to protect the environment and public lands for all people. America's laws give people a legal right to clean air, clean water, and healthy and wild ecosystems. We need judges who recognize that the federal government has an obligation to safeguard those rights for all people.
We need judges who know the difference between science and politics. Our environmental laws require that policymakers base their decisions on science. We need judges who can tell when politics are getting in the way.
We need judges who know that individuals need access to courts to hold government and industry accountable. Powerful interests will always try to bar the courthouse doors — it's a judge's job to keep them open.
Congress passed laws like the Clean Air Act, the Clean Water Act, and the National Environmental Policy Act through bipartisan efforts that were grounded in science and an understanding that the environment is not a political issue — it's a human right. To protect against partisan politics, Congress gave people the right to go to court to enforce their environmental rights, because lawmakers knew that courts level the playing field so that people can use science and the law to fight against powerful corporate interests.
This is a critical time for people and the planet.
Climate change is triggering extreme weather events. We are experiencing a mass extinction of wildlife. And our growing attention to racial injustice has exposed stark inequities in toxic exposure and access to clean air and water. Despite all this, powerful corporate interests and their political allies are questioning the legitimacy of our laws and regulations, sowing distrust of science, and trying to bar the courthouse doors.
Our environmental laws have allowed Earthjustice to fight for our nation's air, water, public lands, and communities for fifty years. We will continue to be successful as long as our federal judges respect our environmental laws and the science behind them.
Powerful right-wing politicians know that courts are the place where people can hold government and corporations accountable to our environmental laws. That's why the right is trying to stack the bench with judges who don't believe the federal government has a role in protecting the environment, who trust their political opinions more than scientific facts, and who want to bar the courthouse doors to anyone who disagrees.
The Environment is a Civil and Human Right.
We need judges who recognize that the environment is a civil and human right, and that people need to be able to fight for those rights in court. Throughout its history, our nation has systematically deprived Black people, Native Americans, immigrant communities, and wage workers of their civil rights. It has exploited these communities for economic gain and brutalized them to suppress their voices.
The story is no different for the environment. Our nation's pollution control system has perpetuated sacrifice zones in communities where severe health impacts are compounding other racial injustices. Our public lands policies have deprived indigenous communities of sacred lands. And our inattention to the climate crisis is already falling most heavily on those least able to bear its impacts.
As our nation reckons with its racist past and the need for justice, our next Supreme Court justice must be one who will face these truths and uphold the law for all people and for our planet.
Sam Sankar (@sambhavsankar) is Earthjustice's Senior Vice President for Programs. Sam leads our Program Leadership Team, which develops Earthjustice's strategy for carrying out our mission through litigation, lobbying and regulatory advocacy, and communications.