In Memoriam: Joan Mulhern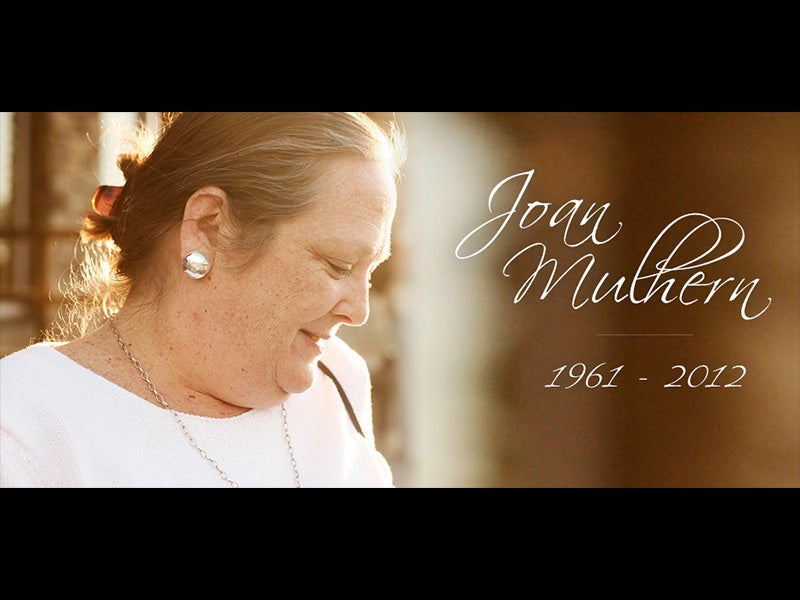 Earthjustice mourns the passing of the strongest and bravest advocate for clean water and justice that we have ever known, our very own senior legislative counsel Joan Mulhern.
Earthjustice's original "Mountain Hero," Joan began her great work at Earthjustice in 1999, bringing with her a remarkable dedication to clean water and leading the organization in its work to save Appalachian waters and communities by ending mountaintop removal mining, to protect Florida waters from toxic algae slime, and to bring the protections of the law to all waters of the United States.
OHVEC
A fighter for the planet and for all people who suffered environmental injustice, Joan was a tireless advocate for the underdog in every situation, and she seldom if ever lost. She put her heart and soul into her work — which was driven by her fierce determination to defend the disadvantaged and protect those with less power — in a way few can. And in these efforts, she was positively courageous and unflinching, never shrinking back from powerful special interests and bleak politics, and never backing down in her defense of people and communities.
In addition to her fighting spirit, Joan was admired, loved, and sometimes feared for her sharp tongue, her wry sense of humor, and her die-hard dedication to the Boston Red Sox.
Courtesy of Vanity Fair
Her Earthjustice family and all who worked with her — as well as all who enjoy clean water and have benefited from her work — are going to miss Joan and her indomitable spirit more than words can express.
The advocates fighting to protect the waters of our nation and the people of Appalachia, and fighting for environmental justice more broadly, may not have this giant standing by their side going forward, but Joan will live on in all of our hearts and efforts.
Watch Joan testify before Congress on mountaintop removal mining: