ConocoPhillips Surrenders on Arctic Ocean Drilling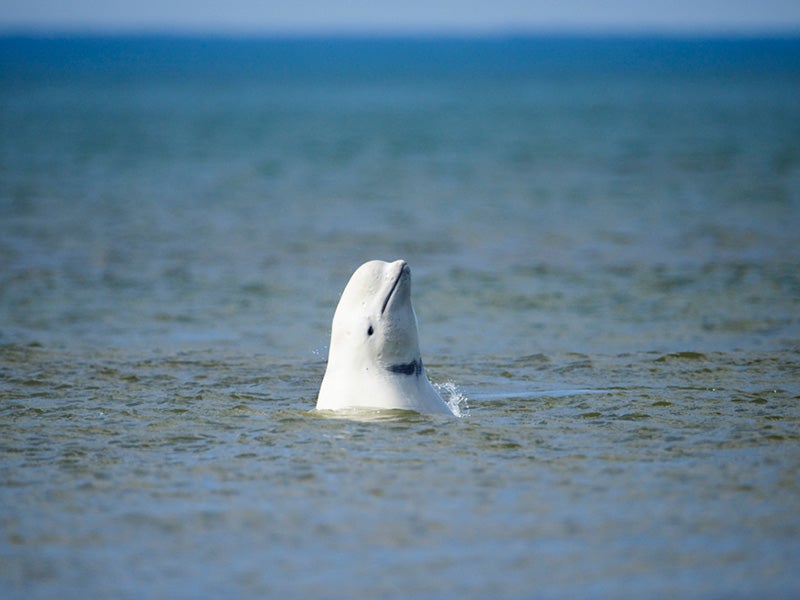 Florian Schulz / visionsofthewild.com
The Arctic Ocean got a reprieve and Big Oil got its latest reality check, today, when ConocoPhillips admitted it's not ready to drill in the Arctic Ocean. After Shell's summer of accidents and near-misses, a blistering report from the Department of Interior, and now ConocoPhillips' admission, it is time for the Obama administration to recognize our country's Arctic offshore oil and gas program was premature. The administration's "all of the above" energy policy is ignoring the uniqueness of the Arctic region and failing to appreciate the harsh conditions Big Oil will have to be able to endure to drill for oil in Arctic Ocean.
The administration must re-evaluate whether the oil industry should be drilling in the Arctic Ocean and, if so, what are the new standards that should govern those decisions. Big Oil's initial operations were unimpressive and too much is at stake. The Arctic Ocean remains one of the most pristine and least understood portions of the planet. A significant accident or spill in the remote and inhospitable Alaskan Arctic could have catastrophic consequences on fragile ecosystems and the people who depend on the ocean for subsistence.
Waves crash over the
Kulluk
where it sits aground on the southeast side of Sitkalidak Island, AK, Jan. 1, 2013.
(PO3 Class Jonathan Klingenberg /U .S. Coast Guard)
ConocoPhillips' announcement gives the administration time to take another look at the wisdom of drilling in the Arctic Ocean. Ultimately, the Department of Interior must accept responsibility for its own role in creating the environment that allowed Shell to rush ahead without adequate preparation, and ConocoPhillips' proposal looks even worse. Shell's huge drill rig, the Kulluk, was helpless as it listed on the rocks of an Alaskan island—even though it was designed to withstand the harsh weather and icy waters of the Arctic Ocean—but ConocoPhillips wants use a warm-water drilling rig, called a jack-up rig, to drill in the Arctic's icy waters. These drill rigs perch on long, spidery legs that extend down to the ocean floor. It is hard to picture such a precarious rig withstanding summer ice floes the size of Manhattan or 35-foot waves and hurricane force winds. The potential for disaster is obvious.
Shell's debacles and ConocoPhillips' admission provide a convincing lesson that the waters off Alaska present unparalleled challenges and dangers during every phase of an offshore operation. The "all of the above," drill-at-all cost mentality must change. The administration cannot continue down the path of reckless oil and gas activities that put the Arctic Ocean, its wildlife and its people at risk. It is time to promote a clean energy future and protect the pristine American Arctic waters from harmful industrial activities in the short term with a long-term focus of conservation based on the best available science.