Outdated Toxics Law Exposes Americans to Many Chemicals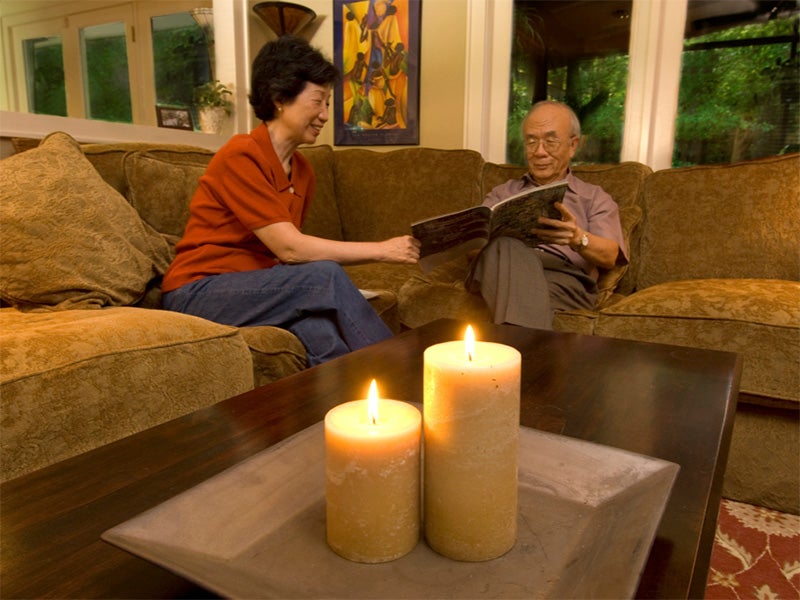 U.S. Fire Administration / FEMA
Next time I sit down on a couch, I'm going to think twice. Turns out that simple action can accelerate the release of flame retardant chemicals, which are harmful to human health. And no one should think they are safe from these chemicals: this Washington Post article cites a CDC test analyzing blood samples from 2003 and 2004, finding that 97 percent of Americans carry flame retardants in their blood.
These chemicals are present in a wide array of household products and have been linked to cancer and developmental, neurological and reproductive problems. Flame retardants are used in building materials, electronics, furnishings (including those used by infants and children such as nap mats), motor vehicles, airplanes, plastics and textiles. Also, there is strong evidence that for many uses—such as furnishings and infant and children's products—there's no proven fire safety benefit from the use of flame retardants.
The article notes that in most products, these chemicals are not sealed in, and they often escape as vapor or airborne particles. Toddlers are exposed to these compounds in much the same way they are exposed to lead—through dust. But that's not all.
Flame retardants travel far. Scientists have detected these chemicals hundreds of miles from human sources, including in sperm whale tissue, Arctic marine mammals and tree bark. If that's not enough to worry you, these chemicals are building up in human fat, seminal fluid and breast milk.
Earthjustice has sought safeguards from toxic flame retardants by urging the U.S. EPA to further regulate a group of flame retardant chemicals known as PBDEs. Last month we also submitted comments to the head of California's Bureau of Electronic and Appliance Repair, Home Furnishings and Thermal Insulation to support changes to a furniture flammability standard that would enable furniture manufacturers to stop using flame retardant chemicals. (Currently, California's flammability standard, which has become a de facto national standard, despite the fact that it does not improve fire safety, effectively requires the use of these toxic chemicals.)
More needs to be done, but thankfully we do have champions in Congress who are proposing a sweeping solution to the huge problem we face in this country due to this lack of regulation of toxic chemicals. Last week Sen. Lautenberg (D-NJ) and Sen. Kirsten Gillibrand (D-NY), joined by 27 other senators, introduced the Safe Chemicals Act of 2013 (S.696), a landmark bill that seeks to protect families in America from exposure to harmful chemicals. This bill is part of Sen. Lautenberg's ongoing commitment to overhaul the outdated Toxic Substances Control Act of 1976. We hope that more Congressional leaders follow his lead and work to enact safeguards that will protect Americans' public health and the environment.
Our bodies can't wait.