A Bright Future for Energy Storage in California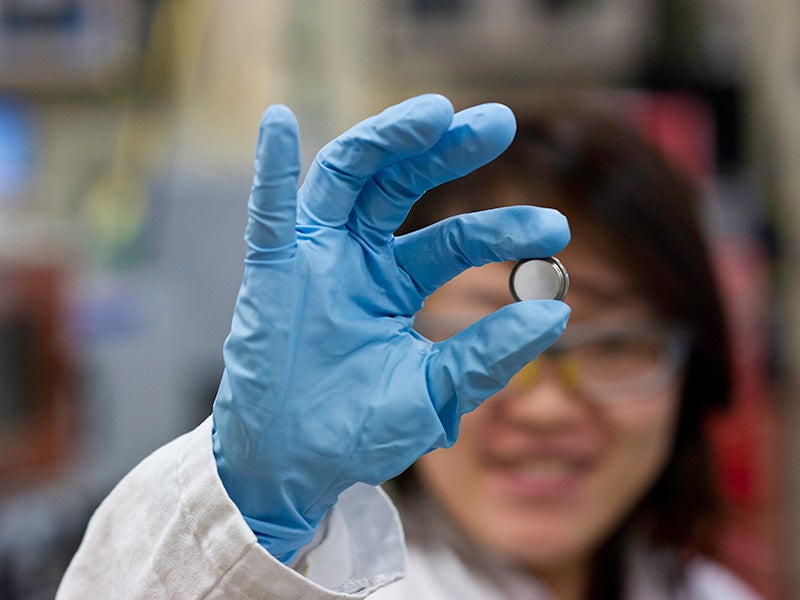 California's energy storage market is showing just how regulation can encourage innovation. Last year, California's Public Utilities Commission set the nation's first energy storage procurement targets, over the initial opposition of the state's three largest utilities. Now, a year later, the targets are in place and the utilities are actively working to meet them, invigorating California's energy storage market in the process.
The energy storage market's growth is an important step toward an electrical grid fueled by renewable energy in California. With expanded energy storage resources, the grid can store energy generated by wind farms or solar panels for use when the wind isn't blowing and the sun isn't shining. Harnessing renewable energy reduces the need for energy from fossil fuels.
The growing excitement around energy storage was clear at this year's Energy Storage North America conference, held in early October in San Jose. The conference brought together energy storage technology developers, regulators, venture capitalists, and other stakeholders to discuss the barriers and opportunities that the energy storage industry faces in California and around the world. While last year's conference buzzed with anticipation of the California Public Utilities Commission's proposed energy storage targets, this year's conference was about action. Presenters offered case studies and lessons learned from around the world: from Germany to Hawaii to India. The Commission's decision to approve energy storage targets created a market in California, and energy storage developers are eager to apply lessons learned across the globe here in California.
While the Commission's decision and its implementation are far from perfect, the difference between last year's energy storage conference and this year's conference shows that regulations matter. When done correctly, regulations drive innovation and create a space for markets to grow. Without targets for buying energy storage resources, the market would be much smaller and more difficult to enter.
Earthjustice is working with Sierra Club to keep this momentum going. The Commission recently approved the first round of utility plans to buy energy storage under the new targets. Thanks in part to our advocacy, the Commission decided to narrowly focus the definition of energy storage on technologies that will benefit the grid and advance the state's market transformation goals. As a result, the energy storage resources that the utilities buy will be those best able to produce the clean energy transformation that California needs. We also continue to push the Commission and utilities to fully consider the greenhouse gas emission reductions and other benefits that energy storage can provide.
The Commission will refine the state's energy storage policies through subsequent proceedings. Earthjustice will intervene in those proceedings to press for policies that expand the market for energy storage and hasten California's transition to a low carbon electrical grid.