Drilling Contamination Clear At Last in Pennsylvania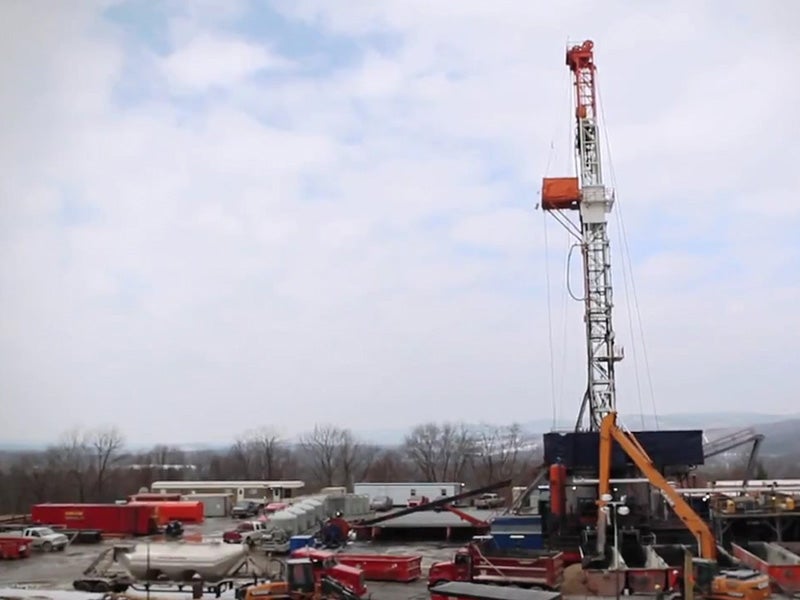 Chris Jordan-Bloch / Earthjustice
On Aug. 29, in a small step towards greater transparency, the Pennsylvania Department of Environmental Protection released agency response letters confirming 243 cases in which drinking water supplies were contaminated by oil and gas drilling since 2008.
This minor victory follows a months-long battle between the DEP and environmental groups, reporters, and concerned Pennsylvanians, the latter all baffled by how difficult it has been to get access to records that should be readily available to the public.
Due to its position atop the prolific Marcellus Shale, the state has experienced one of America's biggest booms in oil and gas extraction. The drilling rush has been largely (but not entirely!) unrestricted due to frack-friendly legislation passed by Tom Corbett, the Pennsylvania governor who accepted more than $1 million in campaign donations from oil and gas companies. Although honest bureaucratic inefficiency may be to blame for the nightmare that has been DEP's worst summer ever, all that special interest money can't help but make us wonder: why has obtaining public test results from a government agency been like pulling teeth?
Last year, the DEP argued to the Commonwealth Court of Pennsylvania that providing the determination letters would simply be too "burdensome" a task for the agency. This followed local reporter Laura Legere's attempt to access some of the open records as a right-to-know request. It also came amid a flurry of citizen concern over whether the agency is adequately fulfilling its obligation to test and maintain water quality. In the end, the Commonwealth Court agreed with Legere: it was not okay to withhold public documents merely on the basis of inefficient record-keeping by the agency itself.
To be fair, the Auditor General of Pennsylvania recently determined that the DEP is truly underfunded and ill-equipped to handle the volume of complaints it receives. But when caught under public scrutiny, why maintain such steadfast resistance to public disclosure? In order to regain the public's trust—and perhaps its own dignity—the DEP would be well-served to step up its game from here on out.
And as for the rest of us? If nothing else, the ongoing struggle for justice in Pennsylvania has shown that we can't stop fighting for greater transparency from government and industry. It won't come easy, but that's why it's so important. In the words of Gandhi, "Truth never damages a cause that is just."