Giving the Earth's Species a Fighting Chance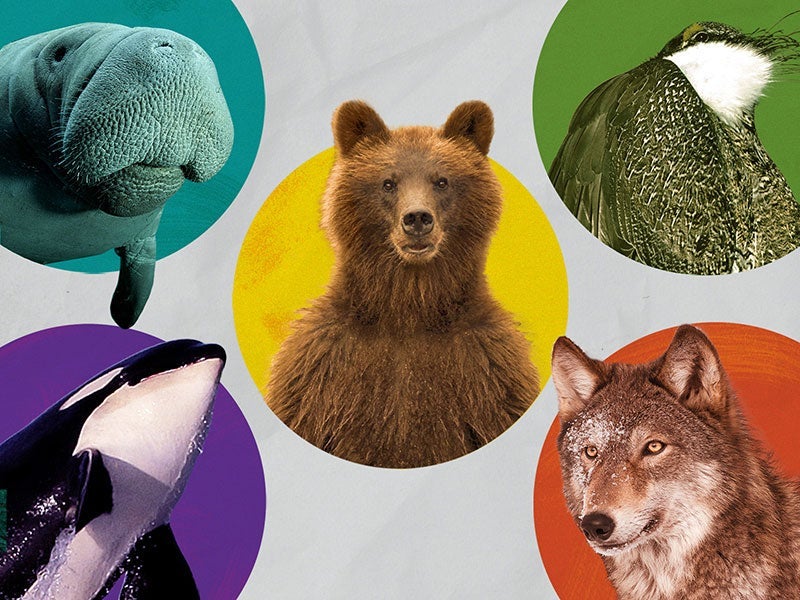 As another Earth Day approaches, the world faces a climate and biodiversity crisis. Scientists predict that between nearly 40% of all species could be extinct by the end of this century. Their disappearance, which could upend ecosystems and destabilize human civilization, puts us all in danger.
The situation is dire. But many of the threats to imperiled species — from mining to logging to fossil fuel development — take place on public lands and waters. In the U.S., we have powerful legal tools to ensure that these public places, which belong to all of us, remain intact and hospitable to life, not polluted and destroyed by extractive industries.
Earthjustice uses legal tools like environmental laws and pollution regulations to keep entire ecosystems — and the species that depend upon them — healthy and intact. Here are just a few of our cases and ways you can join our fight.
Tags:
Arctic, Biodiversity, Food, Forage Fish, Forests, Mining, Oceans, Pesticides, Public Lands, Roadless Rule, Tongass, Water