"The Kuskokwim River is our table …"
"… and it feeds our people throughout the year."
"If the Donlin mine goes through …"
" … and our river is contaminated ..."
" ... the fish in it will be destroyed."
– George Alexie, President of the Native Village of Eek, a federally recognized Tribal government whose members reside downstream from where the Donlin mine would be located
"The Kuskokwim River is our table, and it feeds our people throughout the year. …
Diane McEachern
"If the Donlin mine goes through …"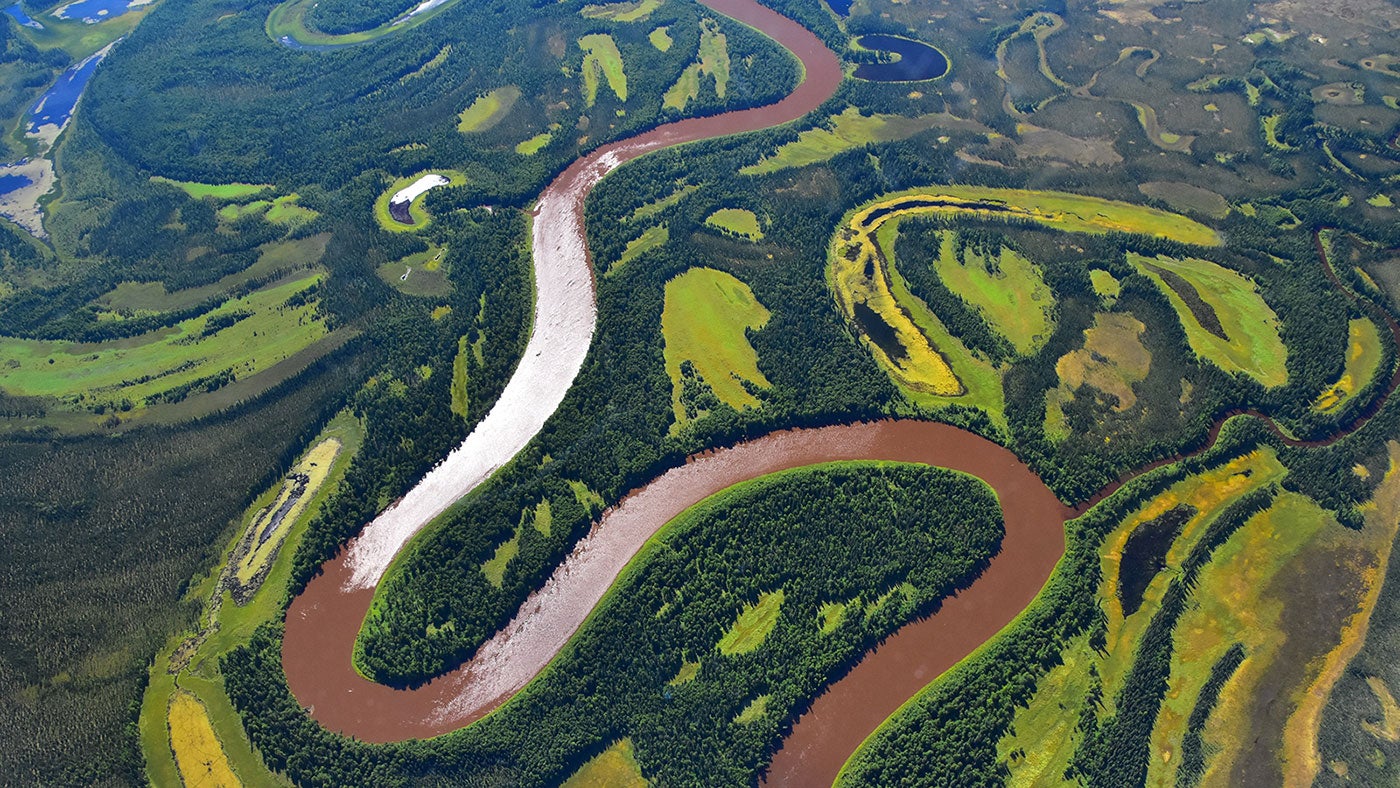 Peter Griffith / NASA
"… and our river is contaminated …"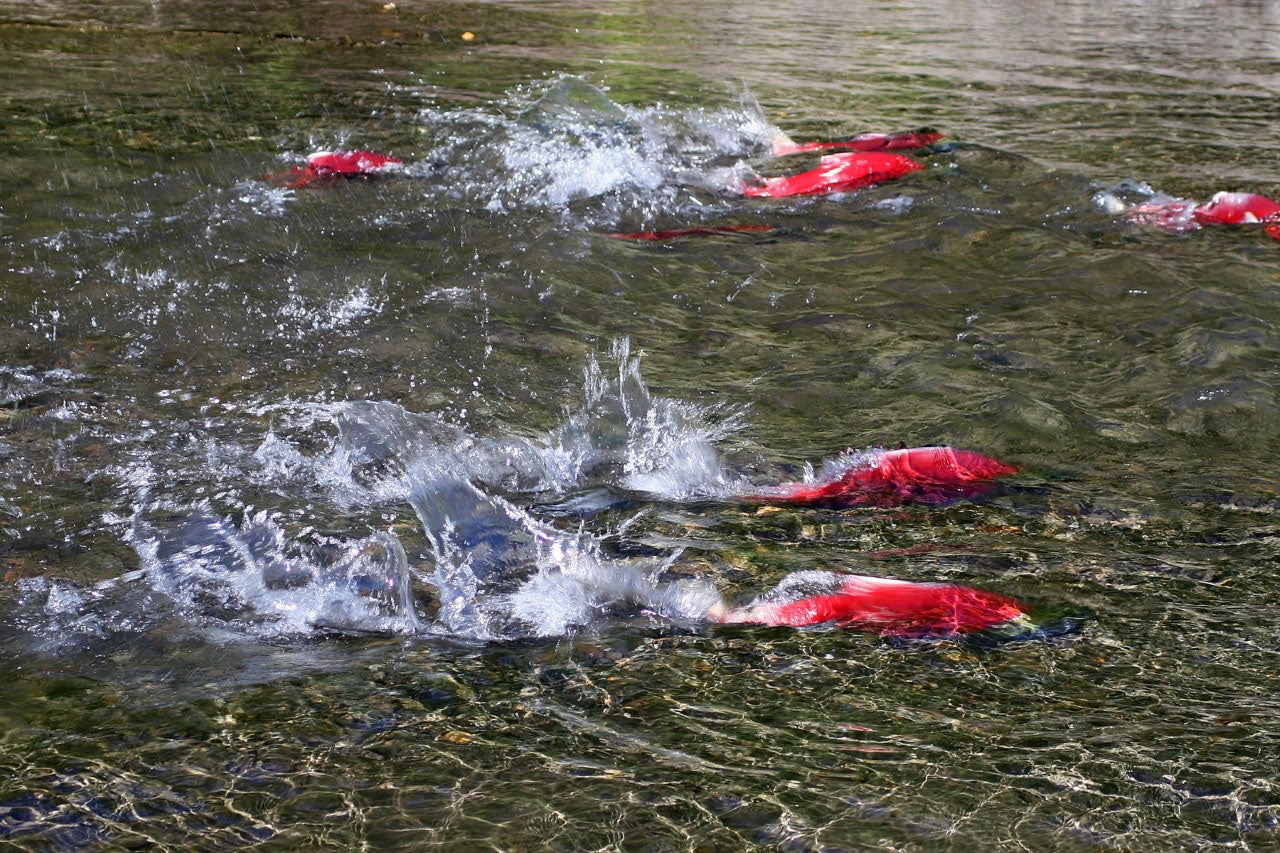 Dave Cannon
" ... the fish in it will be destroyed." – George Alexie, President of the Native Village of Eek, a federally recognized Tribal government whose members reside downstream from where the Donlin mine would be located
Dave Cannon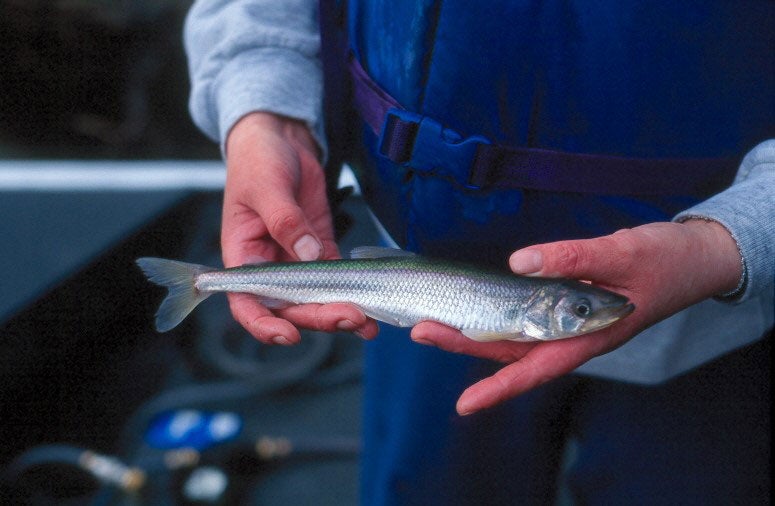 Nov. 3, 2022
Donlin Gold Mine Jeopardizes a Way of Life in the Yukon-Kuskokwim Delta
In the rich, wild expanse of southwest Alaska, mining company Donlin Gold is seeking to build the largest pure gold mine in the world — on a tributary of the vital Kuskokwim River.
The mine threatens the Kuskokwim River watershed and the entire Yukon‐Kuskokwim Delta, homeland of three distinct Alaska Native cultures — Yup'ik, Cup'ik, and Athabascan — comprising numerous Alaska Native Tribes.
Spanning an area slightly larger than the island of Manhattan, the vast open pit mine would be located along Crooked Creek, a salmon spawning stream that flows into the Kuskokwim.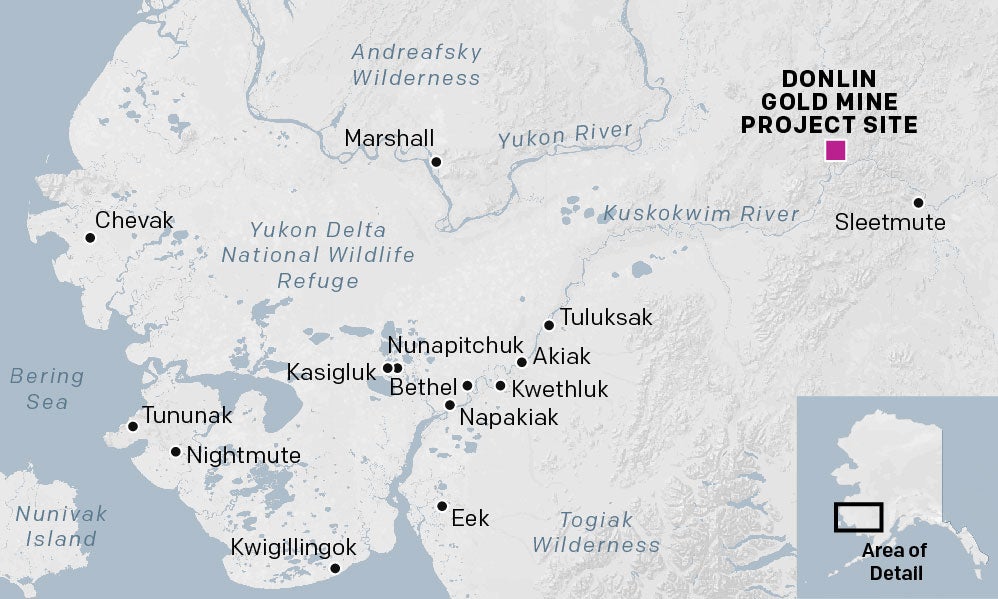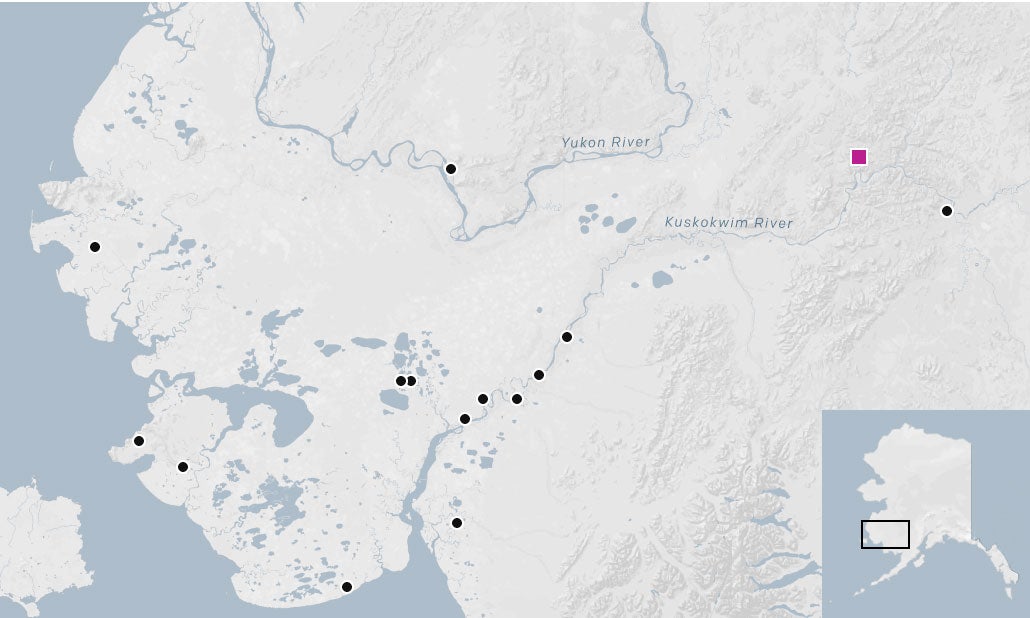 Donlin
Gold Mine Project Site
Yukon Delta National Wildlife Refuge
© Mapbox / © Openstreetmap
Owned by Canada-based mining giants NovaGold and Barrick Gold, the Donlin mine would permanently destroy lands and waters that have nurtured Alaska Native ways of life for generations. This poses a grave threat to one of largest and most productive fisheries supporting sustenance and lifeways in the state of Alaska. (See environmental consequences of the mine.)
Faced with potentially disastrous consequences, more than a dozen Alaska Native Tribes in the region have adopted resolutions opposing the Donlin mine. Even more have come together to take legal action against the agencies that approved it.
The Kuskokwim provides a critical source of wild food and serves as a bedrock of identity and cultural values for Alaska Native Tribal citizens and community members living downstream from the mine site.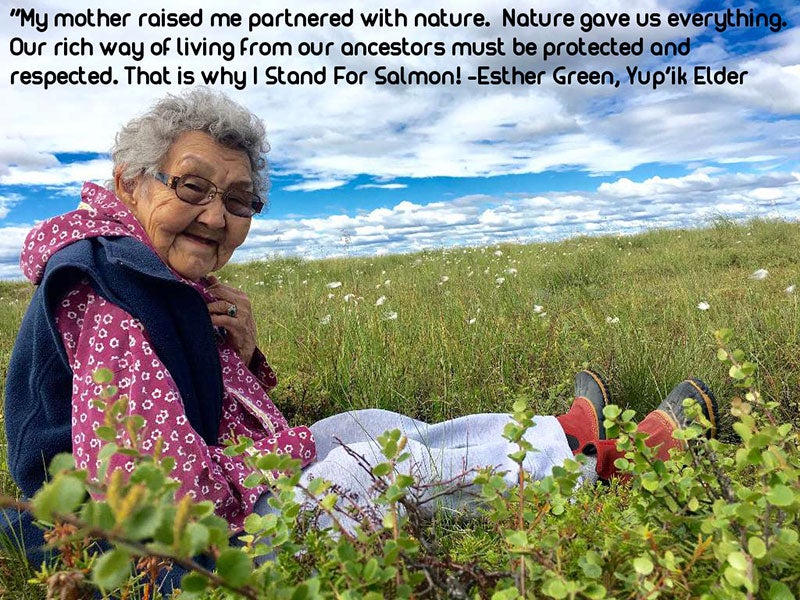 Graphic by Essie Bean / Photo by Diane McEachern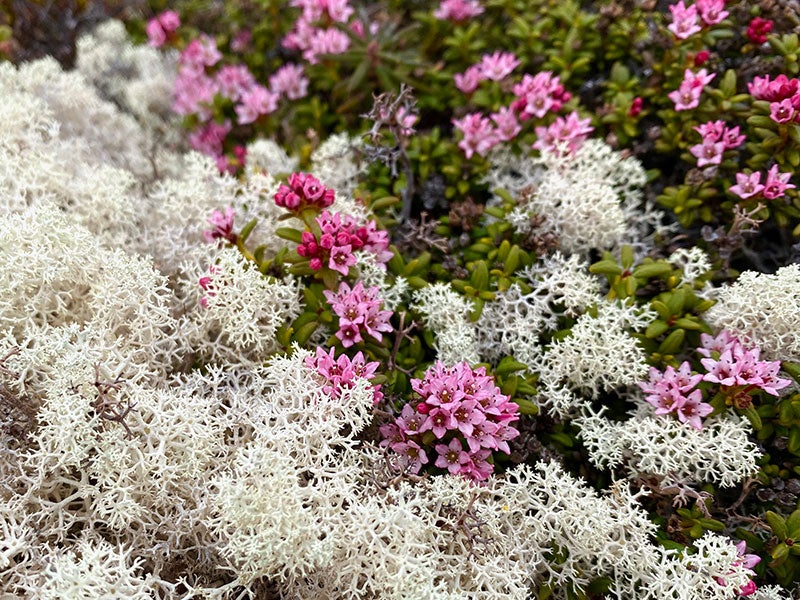 Diane McEachern
More than half the annual subsistence harvest for people in this region consists of salmon. The fish are caught, prepared by hand, and preserved to feed families throughout the year. There are five species of salmon in the Kuskokwim, and other kinds of fish — such as rainbow smelt, whitefish, and trout — are also plentiful.
The Donlin mine would permanently alter this way of life.
Mercury deposits into surface waters would increase to dangerous levels, likely making the waters toxic for fish and the fish unsafe for consumption. Exposure to mercury — an extremely toxic substance — is known to cause significant and irreversible health issues.
If built, the Donlin Gold mine would provide the infrastructure to enable other mining projects, potentially turning southwest Alaska into a massive mining district.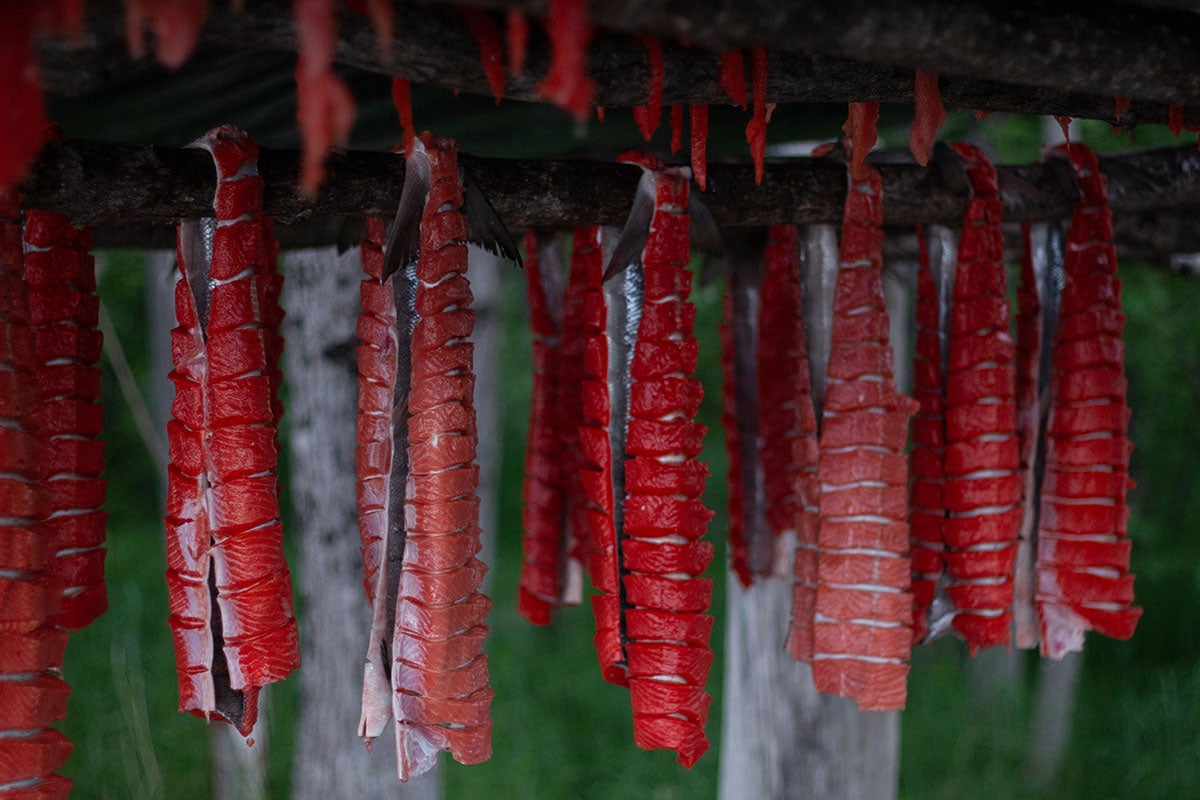 Rachel Ruston / Northern Center
What's at stake
The Yukon-Kuskokwim Delta
Alaska Native Tribes who live downstream from the proposed mine site are facing off against the existential threat the Donlin Gold mine poses.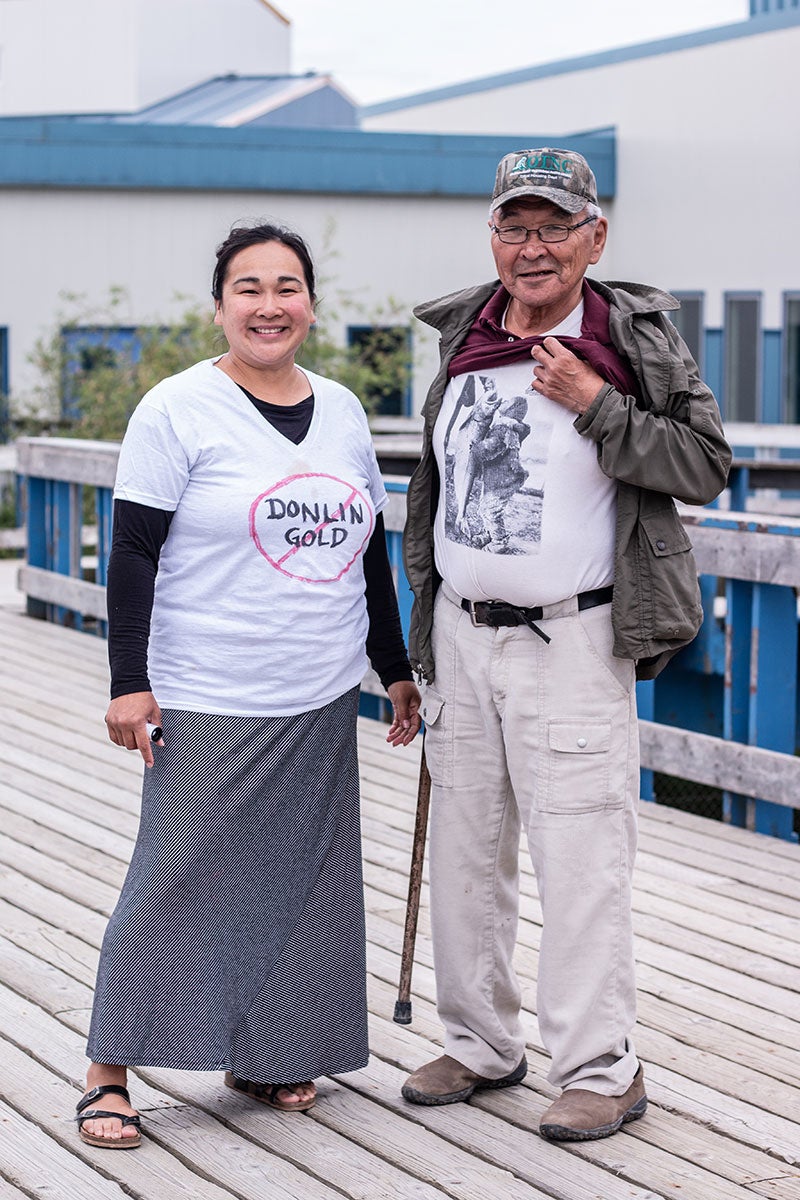 Rachel Ruston / Northern Center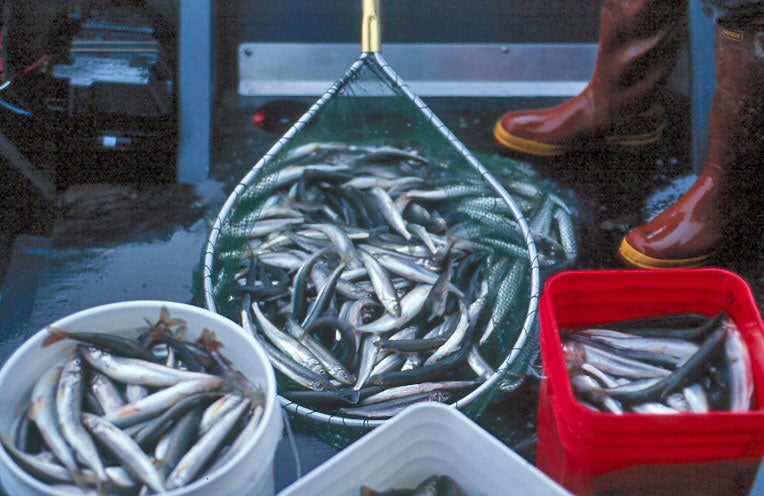 Dave Cannon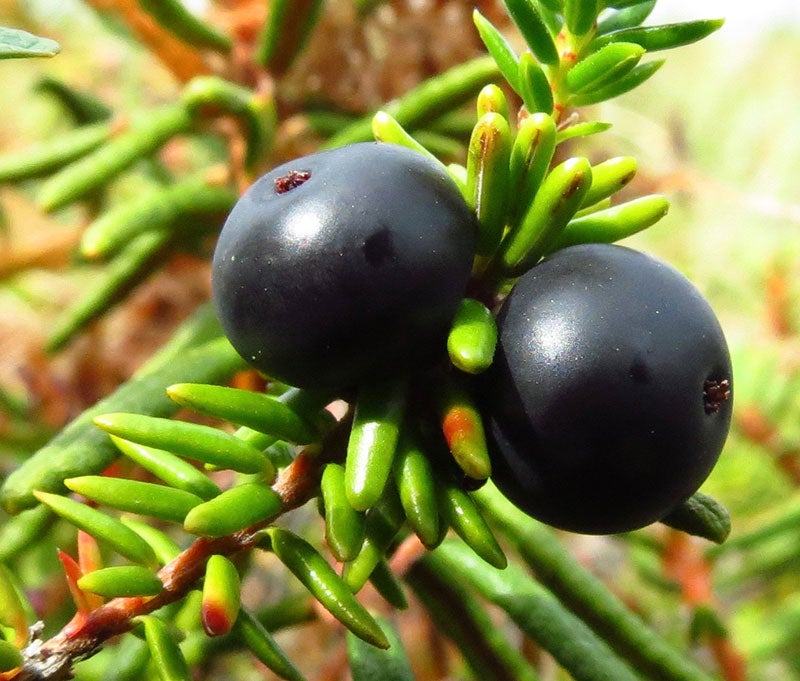 Diane McEachern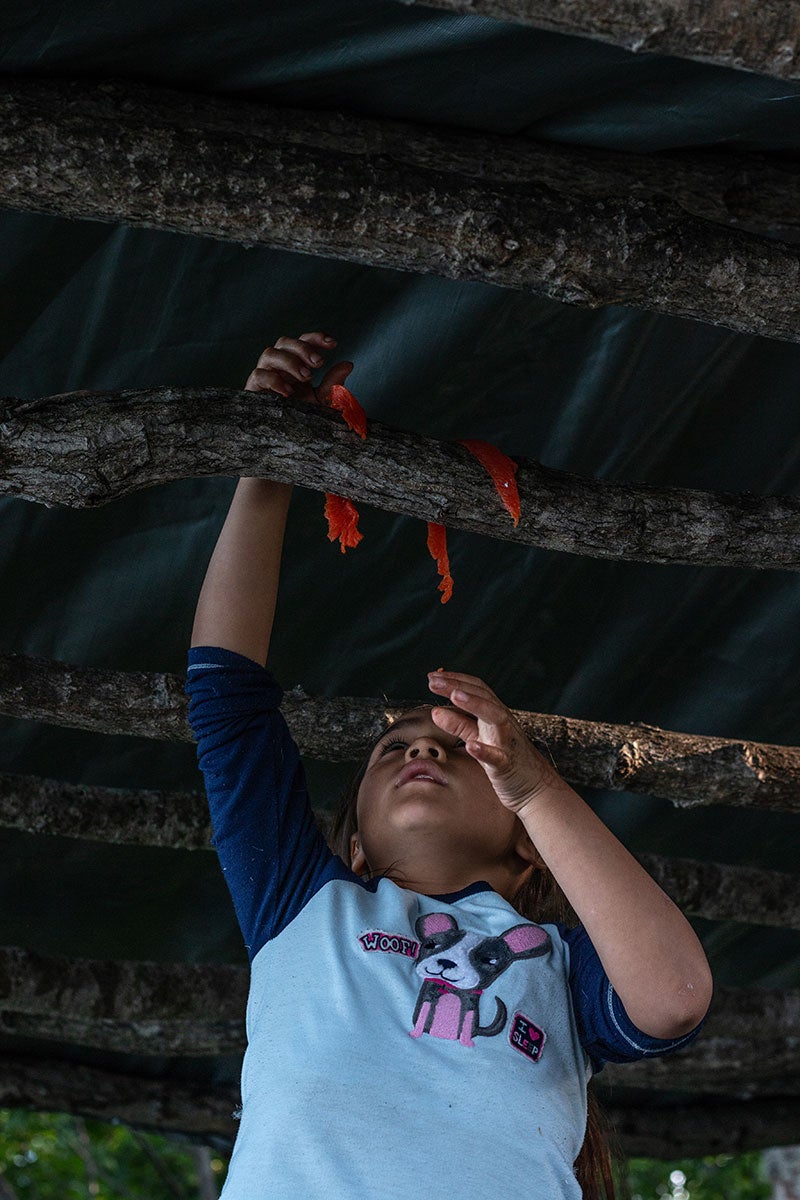 Rachel Ruston / Northern Center
"In this age of uncertainty, one thing that the Indigenous peoples of the Yukon and Kuskokwim can always count on to provide for our people is the land, as it has for so many generations. In rural Alaska, our shelves will never be empty so long as we protect our waters and our land."
– Beverly Hoffman, a Tribal citizen of Orutsararmiut Native Council and community activist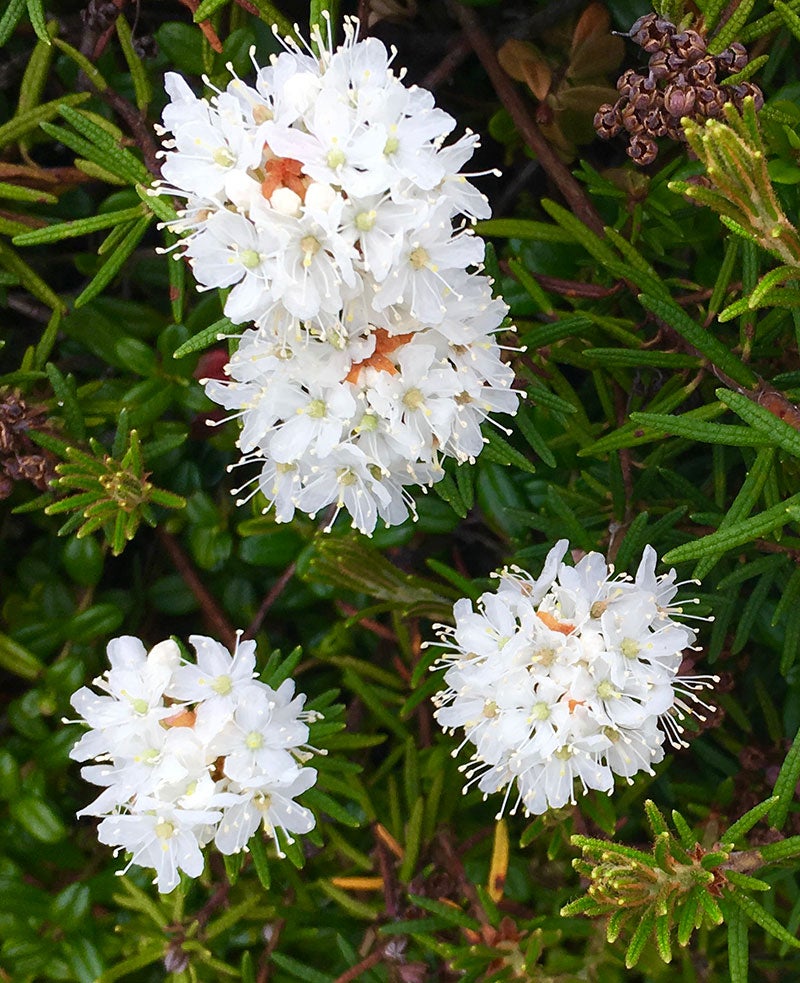 Diane McEachern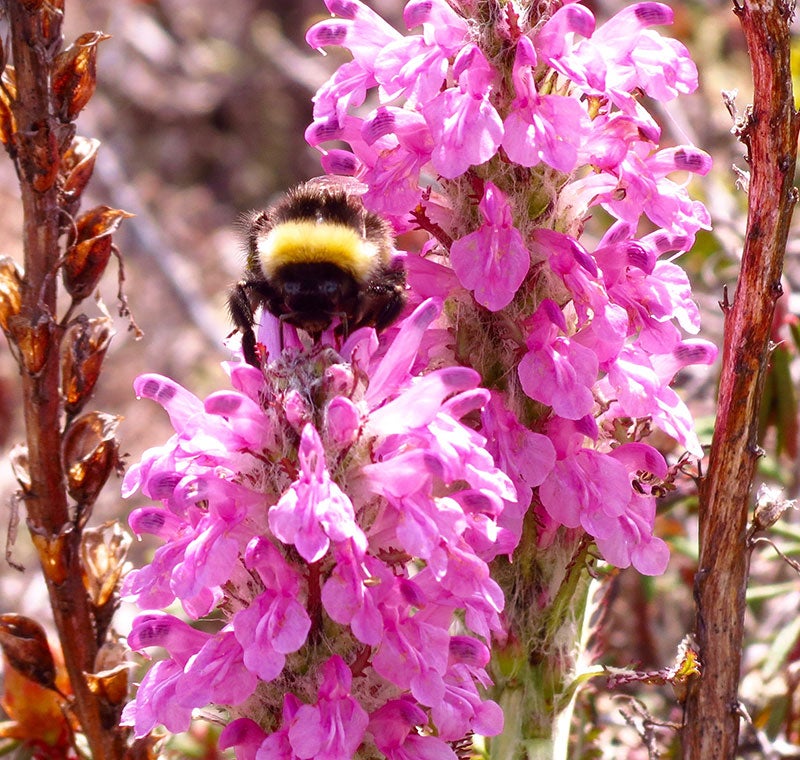 Diane McEachern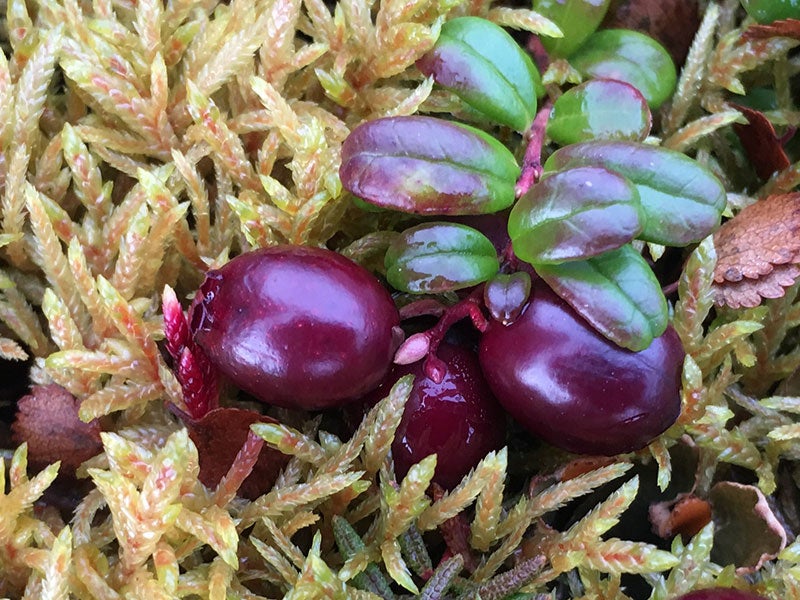 Diane McEachern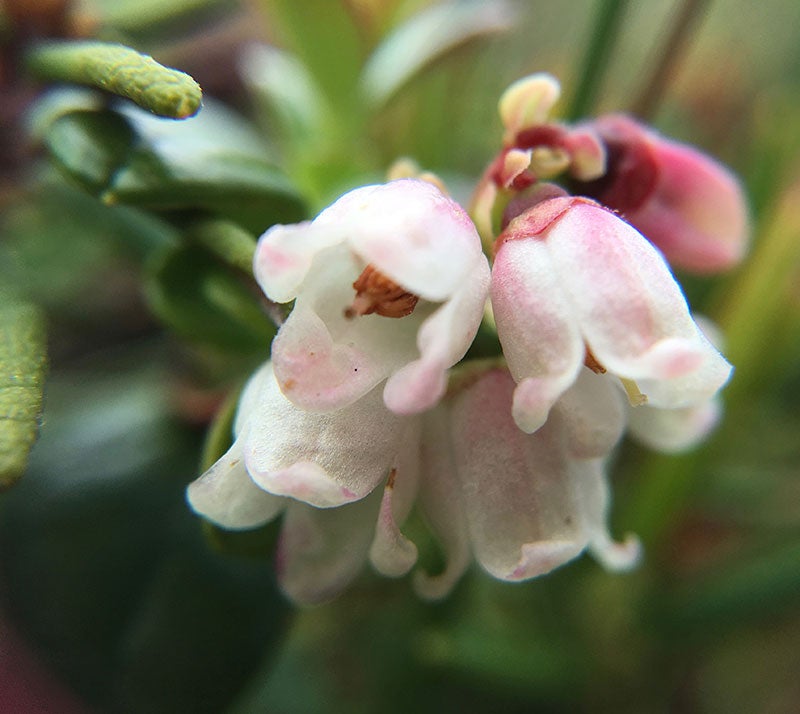 Diane McEachern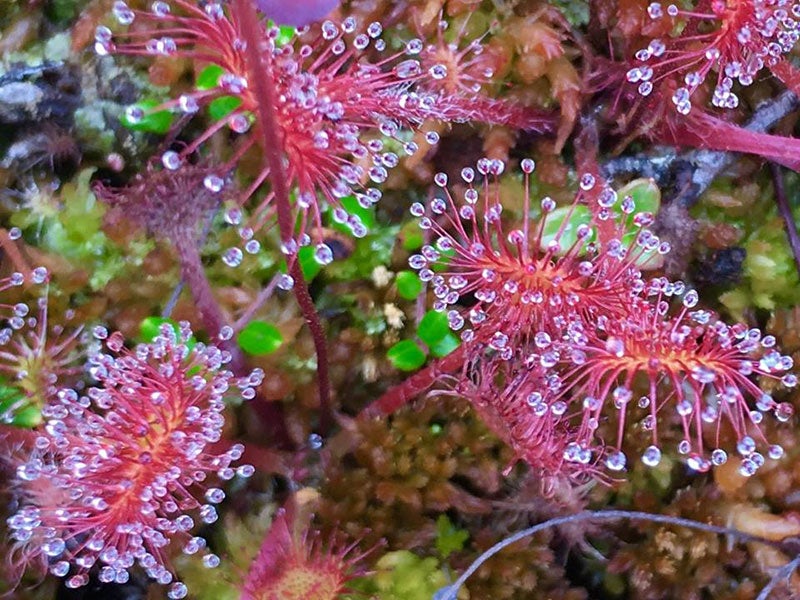 Diane McEachern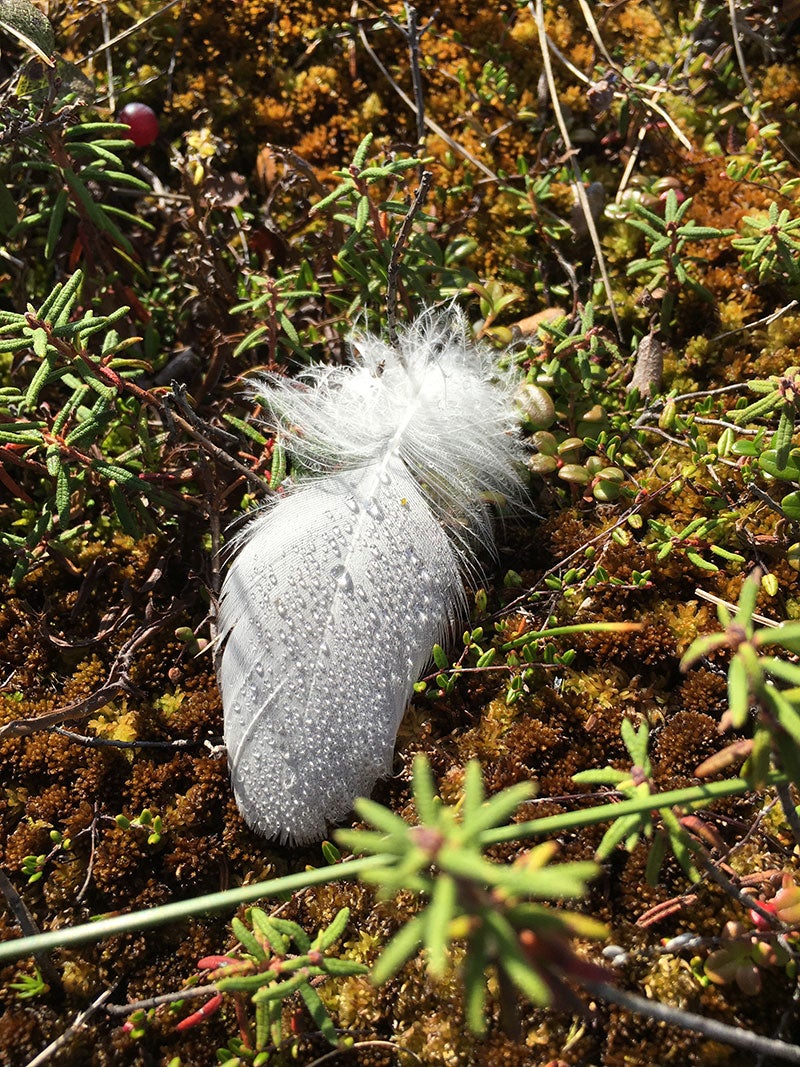 Diane McEachern
Represented by Earthjustice attorneys based in Anchorage and Juneau, a number of Yukon-Kuskokwim Tribes have waged a years-long battle to protect their river and force Donlin Gold and government agencies to follow the law.
Tribes that Earthjustice has represented include:
Akiak Native Community
Chuloonawick Native Village
Chevak Native Village
Native Village of Eek
Organized Village of Kwethluk
Native Village of Kwinhagak
Native Village of Kwigillingok
Kasigluk Traditional Elders Council
Native Village of Kongiganak
Village of Kotlik
Native Village of Napakiak
Native Village of Nightmute
Native Village of Nunapitchuk
Orutsararmiut Native Council
Tuluksak Native Community
Native Village of Tununak
The Threat
The Donlin Gold Mine
With a 25-square-mile footprint, an area larger than the size of Manhattan, the Donlin mine would be the largest pure gold mine in the world.
Environmental Consequences of Donlin Mine
Mercury Exposure

Tailings Dam

Mine Pit Lake

Dewatering Salmon Streams

Wetlands Destruction

Barge Traffic

Climate Pollution
While some metals may be essential for developing technologies to power our climate solutions, gold isn't one of them.
Thirty percent of the gold produced worldwide in 2020 was used for jewelry, another 21% or more for bars and coins, and 43% for exchange-traded funds or central banks. Just 6% was used for electronics.
At the end of the day, the vast majority of wealth generated by this mining operation will flow into the pockets of a small group of investors and distant urban communities, while the environmental consequences of this immense operation are staggering.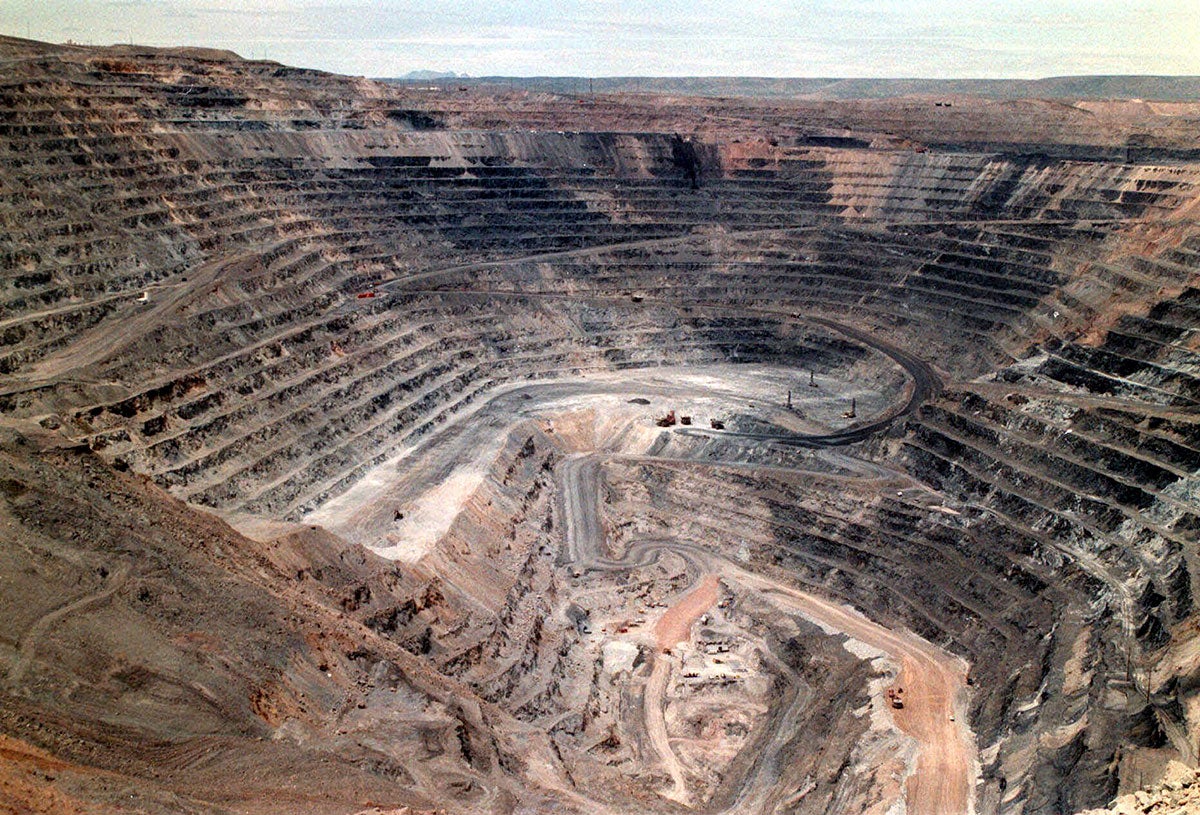 Adella Harding / Elko Daily Free Press via AP
Mercury Exposure
The Donlin mine will result in a 40% increase in mercury deposition to surface waters near the mine, an increase over already high background levels.
Once in the environment, mercury can be transformed into methylmercury, a toxic substance that bioaccumulates up the food chain — particularly in fish. Bioaccumulation occurs when a chemical accumulates in the body tissue of organisms and increases in concentration at higher levels of the food chain as the organisms are consumed, including into the bodies of people who eat those food sources.
The State of Alaska's draft Health Impact Assessment for the Donlin mine explains, "[m]ethyl mercury … accumulates in the tissues of fish with larger and older fish having higher levels of methyl mercury.  At high levels, mercury is a neurotoxin that can impair neurological development of fetuses, infants, and children."
Tailings Dam in Yukon-Kuskokwim Delta
The mine would also require a 471-foot tailings dam to store nearly 600 million tons of mining waste.
The dam would need to stand in perpetuity.
If the dam ever failed, the release of these toxic materials would cause catastrophic damage to both Crooked Creek and the Kuskokwim River.
Hazardous Mine Pit Lake in Yukon-Kuskokwim Delta
Donlin Gold would create a 1,850-foot-deep pit lake containing arsenic, mercury, selenium, and other metals. The hazardous lake would cover two square miles — the equivalent of nearly 1,000 U.S. football fields.
Since these toxic chemicals are so dangerous and cannot enter the surrounding environment without disastrous consequences, Donlin would be required to operate a wastewater treatment plant for all time — even after the mine closes — saddling future generations with the burden and risk.
If that treatment system were to fail, these toxic metals would pollute Crooked Creek and the Kuskokwim River.
Dewatering Salmon Streams of Crooked Creek
The mine will dewater an 11-mile section of Crooked Creek, destroying salmon eggs and raising the temperature of the stream.
Wetlands Destruction in Yukon-Kuskokwim Delta
The mine would permanently destroy 2,877 acres of wetlands and more than 30 miles of streams.
Barge Traffic on Kuskokwim River
Mine operations would at least triple the number of barges on the Kuskokwim River in the summer, and require barges up to four times larger than the ones used today.
Some would carry diesel, cyanide, mercury, and other chemicals.
Barge traffic would cause significant interference with traditional hunting and fishing practices on the Kuskokwim River.
Propeller wash from the barges could destroy the eggs of rainbow smelt returning to the Kuskokwim to spawn, threatening the first abundant source of fresh fish of the year.
Fossil Fuel Pipeline and Climate Pollution
To power mine operations, Donlin Gold will build a 316-mile-long natural gas pipeline through fragile wetlands.
At a time when Alaska is warming faster than other places across the globe due to climate change, this new pipeline would only worsen greenhouse gas pollution.
The Donlin mine itself would emit substantially more greenhouse gases than existing mines in Alaska, accelerating climate change.
Earthjustice is representing numerous Yukon-Kuskokwim Tribes and the conservation group Cook Inletkeeper in efforts to oppose the mine, including in legal challenges to key permits that have allowed the mine to advance.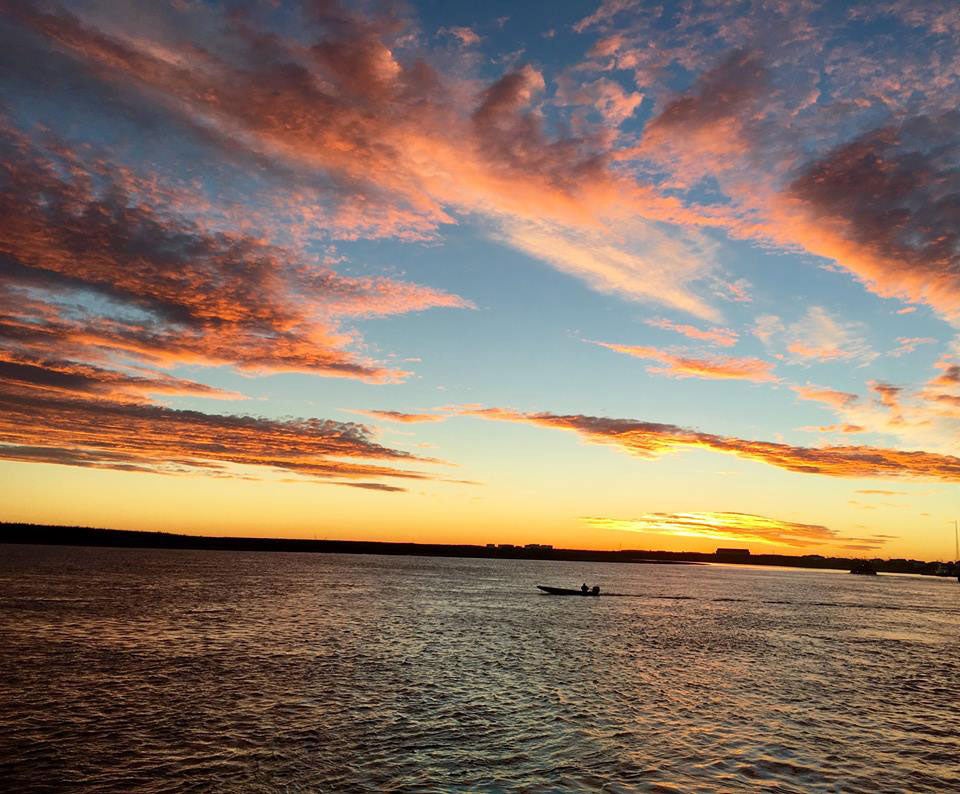 Dave Cannon
Earthjustice's Alaska Office has locations in Juneau and Anchorage. Alaska is home to irreplaceable diversity of peoples, wildlife, and ecosystems. It includes rich Alaska Native cultures dating back millennia, the only Arctic region in the U.S., and the Tongass National Forest. Since 1978, attorneys in our Alaska regional office have fought destructive oil and gas drilling, mining, and logging that threatens the region's communities, lands, waters, and wildlife. Learn more.
Media Inquiries: Becca Bowe, rbowe@earthjustice.org, (415) 217-2093