This massive fossil-fuel infrastructure project conflicts with the urgent need to tackle the climate crisis. It is a major threat to ecosystems and climate in Alaska, a place that is uniquely impacted by climate change — with sea ice melt, thawing permafrost, and coastal erosion.
Regional Office / Program
Proposed by the Alaska Gasline Development Corporation (AGDC), an Alaska state-owned corporation, the $38.7 billion fossil-fuel infrastructure project to export liquified methane gas involves constructing an 807-mile pipeline that would bisect the state from north to south, spanning a distance roughly the width of Texas. Construction would affect 35,474 acres of land, 45% of which would be permanently affected.
The project would open the floodgates on large methane gas deposits in Alaska's Arctic, which, lacking any route to market, would have remained in the ground despite decades of North Slope oil development.
The methane gas would first be extracted and sent to gas treatment facilities in Prudhoe Bay, then be transported south to the Kenai Peninsula via the new pipeline, which would require 489 new roads — 489 full roads, not 489 miles of road — to construct and maintain.
The gas would then be exported to Asian markets from a marine terminal on the eastern shore of the Cook Inlet in Nikiski. Cook Inlet, a sensitive water body that offers critical habitat for endangered beluga whales, could see large vessel traffic increase by nearly 75%.
The Alaska LNG ("liquefied natural gas") Project would be capable of exporting 20 million metric tons of gas per year — a quantity that could result in over 50 million metric tons of carbon dioxide pollution emissions annually.
By the time the Alaska LNG Project is built, there may not be any demand for it. While that would be the best-case scenario for the climate, it would still result in the loss of over 10,000 acres of wetlands; significant impacts to caribou, forests, and permafrost; and would leave stranded fossil-fuel infrastructure across the state.
By 2030 — the earliest the liquified methane gas could be exported— interest in gas will be waning. The four countries that the Dept. of Energy assumes would receive gas from the project — Japan, South Korea, China, India — all have announced plans to expand their renewable energy usage. And by the year 2030, the Intergovernmental Panel on Climate Change (IPCC) warned in its Sixth Assessment Report, nations must complete the task of slashing greenhouse gas emissions 50% below pre-industrial levels.
While the project now has most of the approvals needed for it to move forward, Earthjustice and its partners continue to pursue all avenues to advocate against its construction and force regulators to acknowledge its impacts.
Earthjustice is partnering with the Center for Biological Diversity and Sierra Club to challenge the Department of Energy's approval authorizing the export of LNG from this project.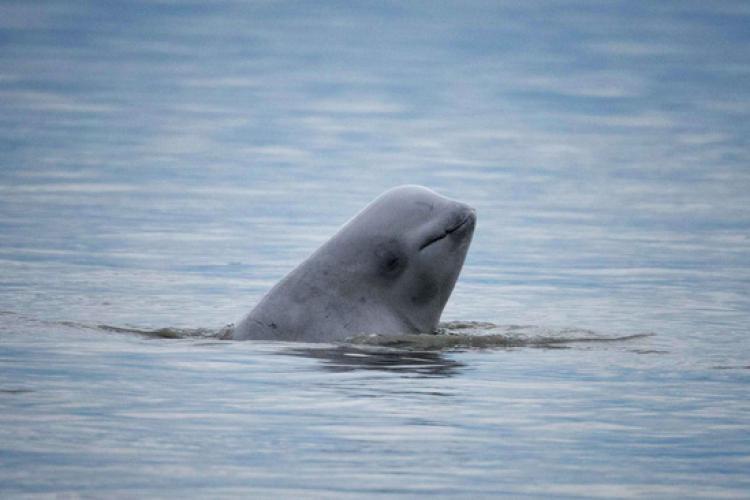 Case page created on August 11, 2023.