Preventing Imports of Genetically Engineered Algae to Hawaii
The State of Hawai'i's Board of Agriculture approved a permit to allow the importation of algae that had never been introduced outside of the laboratory on the Kona coast of the Big Island. Earthjustice sued, and the Court has ordered that the Board's approval without a review of potential environmental impacts of the project was invalid.
Regional Office / Program
In 2005, the state of Hawai'i's Board of Agriculture approved a permit to allow the importation of algae genetically engineered to produce drugs on the Kona coast of the Big Island. The project proposed to manufacture, in an outdoor environment at a state-owned technology park known as the Natural Energy Laboratory Hawai'i (NELH), "biopharmaceutical" microalgae that is genetically engineered to produce experimental and yet unapproved drugs.
The state Department of Agriculture assigned the genetically engineered organism a heightened risk level because the project was the first of its kind and posed unique concerns and risks, but many in the Kona community were still concerned about the risks of contamination of the coastal environment around the project area, which is highly valued and regularly used by local residents, and the dangers of human exposure to the experimental substances. The citizen groups and others urged the Board to undertake HEPA review before approving the project, but the Board ignored their pleas, failing even to give the reason for its refusal.
The biopharm algae project would use state lands and, therefore, triggers the requirement under HEPA that the state conduct an environmental assessment to determine whether the project "may" have a significant effect on the environment, in which case a more detailed environmental impact statement (EIS) would have to be conducted. The Board, however, claimed in the lawsuit that its permitting system was not subject to HEPA. The Board also argued that environmental assessments conducted several decades ago, when NELH was first built, covered this particular project.
Conservation groups, represented by Earthjustice, obtained a court judgment in their favor in a lawsuit they brought in the Circuit Court of the State of Hawai'i, Third Circuit, challenging the state Board of Agriculture's approval of the project. Circuit Court Judge agreed with the citizen groups that the Board was required to comply with the environmental review process under HEPA before approving the project. The Court granted the groups' request for a judgment declaring that, at minimum, an environmental assessment was required for the project, and that the Board's approval without such review was invalid.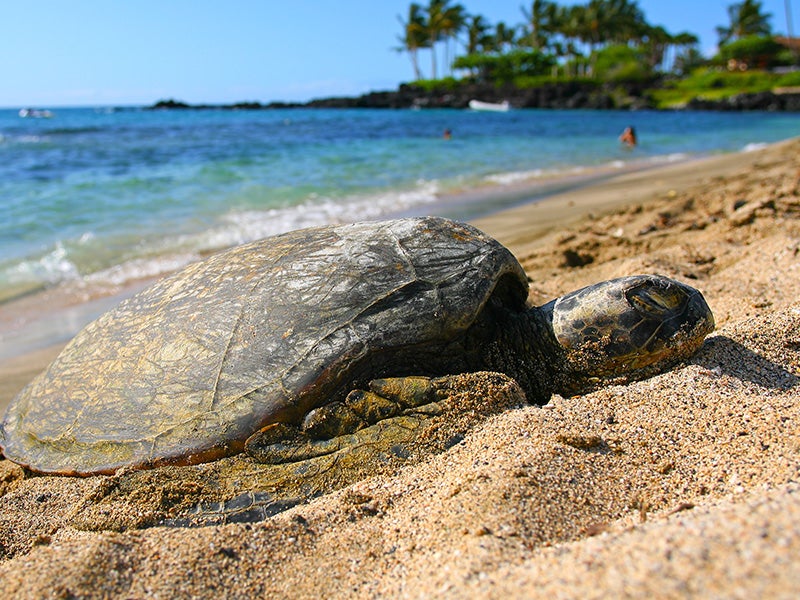 Case page created on November 9, 2005.