Challenging Weak Wildlife Protections in Montana
Earthjustice is defending endangered bull trout and grizzly bears in Montana from excessive logging, road-building and other development in more than half a million acres of state trust land.
Regional Office / Program
Western Montana still has large stretches of mountain‐and‐meadow land, making it one of the last remaining strongholds in the lower‐48 states for grizzly bears, which once ranged south into Mexico and west to the Pacific, but today occupy only a few, isolated segments of remaining habitat in the northern Rockies and surrounding lands. Further, Montana's cold, clean streams contain some of the last prime habitat in the United States for threatened bull trout, whose historic range has shrunk by half. State trust lands contain miles of important bull trout spawning streams.
Despite the ecological significance of these areas, the U.S. Fish and Wildlife Service issued a 50‐year permit to the State of Montana to log and build roads throughout roughly 548,500 acres of state forest lands in western Montana—activities that the state itself admits will harm federally protected species.
In June of 2013, Earthjustice challenged the federal approval of the state forest management plan on behalf of Friends of the Wild Swan, Montana Environmental Information Center, and Natural Resources Defense Council. The groups argue that the permit fails to include essential and federally required protections for bull trout and grizzly bears in important habitat for both species.
As the Fish and Wildlife Service acknowledges, the harms caused by Montana's proposed logging and road‐building are in addition to the significant new and expanding threats that bull trout and grizzly bears face from ongoing climate change. Global warming is already causing the shrinking and warming of streams as snowmelt and precipitation decrease, air warms, and tree cover dwindles. As cold‐water habitat disappears, bull trout will become even more scarce and isolated. Grizzlies, meanwhile, will be forced to search out new food sources as expanding diseases and new, heat‐tolerant species alter their foraging landscape. Instead of giving these species room to respond to the demands of a changing world, the state's 50‐year development permit only adds threats and reduces habitat.
The Endangered Species Act requires the Fish and Wildlife Service to ensure that issuing a permit to Montana's Department of Natural Resource and Conservation "is not likely to jeopardize" listed species' survival. It restrains Fish and Wildlife Service from approving a permit until Montana can demonstrate that it will mitigate the impacts of its harm to the protected species "to the maximum extent possible." The permit given to Montana fails both of these requirements.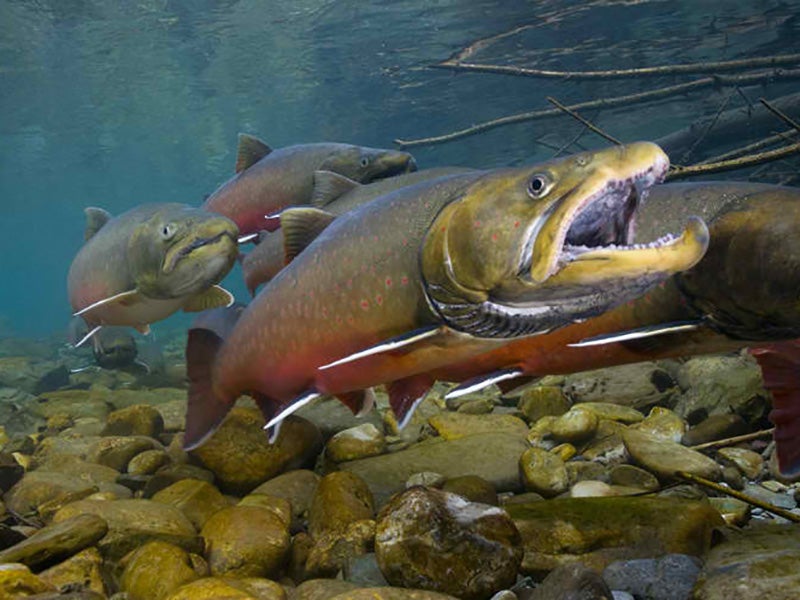 Case page created on March 18, 2013.