Cutting Climate Pollution from Washington's Oil Refineries
Regional Office / Program
Earthjustice is representing clean air advocates in a lawsuit to require five oil refineries in Washington State to improve energy efficiency and take other steps to reduce their greenhouse gas emissions. The clean air advocates are urging state and regional permitting agencies to control greenhouse gas emissions from all five oil refineries in the state, as required by the federal Clean Air Act. The five refineries are BP Cherry Point in Blaine, ConocoPhillips in Ferndale, Shell Oil in Anacortes, Tesoro in Anacortes and U.S. Oil in Tacoma.
Oil refineries are a major source of greenhouse gas emissions nationally, and Washington's five oil refineries contribute significantly to statewide greenhouse gas emissions. Together, Washington refineries are the second largest stationary source of climate change pollutants in the state.
The oil refineries also emit methane and nitrous oxide, which are more potent greenhouse gases than carbon dioxide, as well as several other air contaminants that pose risks to human health and the environment such as hydrogen sulfide, sulfur dioxide, nitrogen oxides, particulate matter, and volatile organic compounds.
The oil refineries burn fossil fuels in the process of converting crude oil into usable products such as gasoline, jet fuel, and asphalt. As a result of this combustion and the refining process, the oil refineries emit significant greenhouse gases from their process heaters, boilers, fluid catalytic cracking units, hydrogen production units, sulfur recovery plants, and other facilities and units at the refineries.
Earthjustice and the law firm of Ziontz, Chestnut, Varnell, Berley & Slonim are representing Sierra Club and Washington Environmental Council.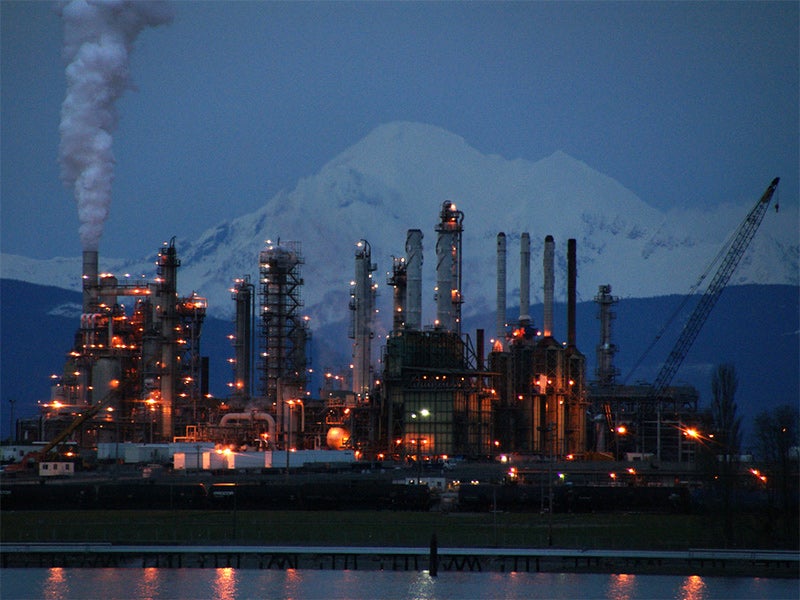 Case page created on July 10, 2013.