Your voice is needed to clean up coal ash: The U.S. EPA is finally addressing a regulatory loophole that allowed coal plants to evade cleaning up their toxic coal ash mess — and wants to hear from you. The draft rule leaves some coal ash dumps unregulated. Help protect all communities. Submit your comment by Jul. 17, 2023.
Defending Uniontown, AL from Toxic Coal Ash
Regional Office / Program
On Dec. 22, 2008, just after midnight, a massive coal ash dump in Kingston, Tenn., burst through a dike, sending more than a billion gallons of toxic waste across 300 acres of riverfront property, damaging and destroying two dozen nearby homes. The owner of the dump, the Tennessee Valley Authority, has since spent $1.2 billion in cleanup costs, but by 2010, only a small percentage of the ash had been cleaned up and Tennessee residents were losing patience.
With the approval of the Alabama Department of Environmental Management, the TVA chose to move the 4 million cubic yards of poisonous ash 350 miles south and dump it at the Arrowhead Landfill in Perry County, Alabama, a county that according to the 2010 census is 68 percent African-American and one of the poorest in that state. The community of Uniontown near the Arrowhead Landfill is 88 percent African-American.
In December of 2013, Earthjustice attorneys informed the EPA's Office of Civil Rights that Earthjustice would be representing six Alabama residents in a civil rights complaint under Title VI of the Civil Rights Act of 1964, which prohibits recipients of federal funds, including state agencies, from taking actions or implementing policies that have unjustified disproportionate adverse effect on the basis of race. The complaint is against the Alabama Department of Environmental Management for reissuing and modifying the landfill's permit without proper and readily enforceable protections of public health.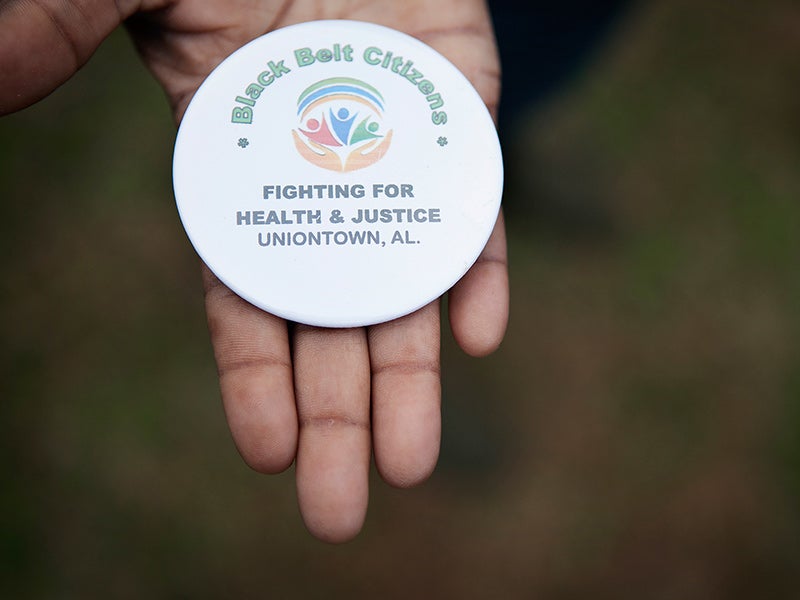 Case page created on March 10, 2014.