A culturally and ecologically important area, Mākua is home to scores of ancient Hawaiian artifacts, cultural sites and nearly 50 endangered plants and animals.
Regional Office / Program
In October 2001, Earthjustice reached a settlement agreement with the U.S. Army that requires the Army to prepare an environmental impact statement (EIS) for its proposed resumption of live-fire training at Mākua Military Reservation (MMR) on Oahu, a culturally and ecologically important area, with scores of Hawaiian cultural sites and nearly fifty endangered plants and animals threatened by training.
In March 2008, the Hawaiʻi district court granted Earthjustice's motion to enforce the Army's settlement obligation to provide cultural access and established a schedule for the Army to identify additional cultural sites for unexploded ordnance (UXO) clearance, to increase opportunities for cultural access, and to report on progress in clearing UXO. On July 15, 2008, Earthjustice returned to court to challenge the Army's failure to involve the public in identifying high priority sites for UXO clearance and to focus its efforts on sites to which access could be restored promptly. On January 23, 2009, the district court ordered the Army to revise its high priority list based on public input and to focus on increasing access.
Earthjustice was back in court in August 2009, challenging the Army's failure to comply with its settlement obligations to prepare key studies as part of the final EIS it released in June 2009: subsurface archaeological surveys to identify cultural sites that could be damaged or destroyed if mortar rounds, artillery shells, and other ordnance go astray during training exercises, as they have in the past; and studies to determine the potential for training activities to contaminate fish, shellfish, limu and other marine resources at Mākua that Waiʻanae Coast residents gather for subsistence. Earthjustice asked the court to prevent the Army from resuming live-fire training at Mākua until it completed a revised EIS that contains the required studies.
In 2011, U.S. District Chief Judge Susan Oki Mollway ruled that the Army breached a court-ordered settlement "by failing to test limu (seaweed) and other marine resources that are eaten by residents of the Waiʻanae Coast to evaluate whether they posed a human health risk" due to contamination from military activities at MMR.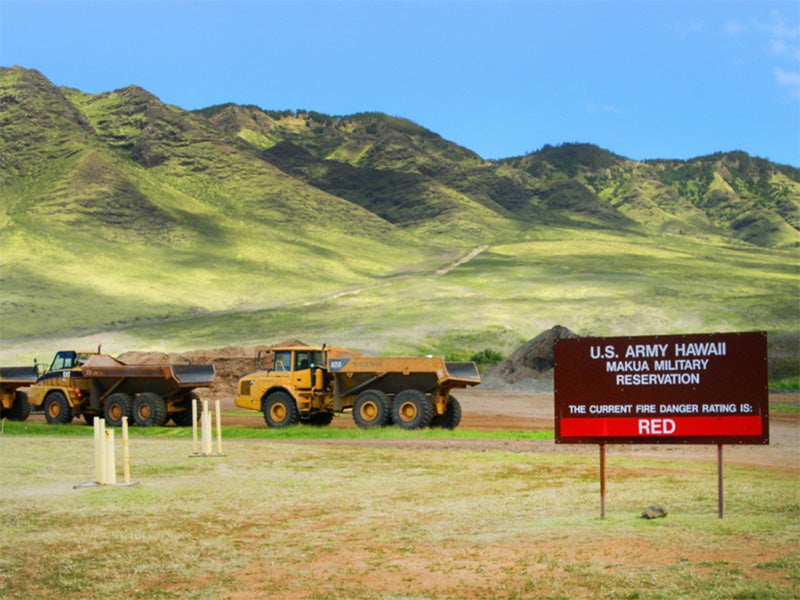 Case page created on September 28, 2009.