Recycling A Toxic Fleet Of Ghost Ships
An Earthjustice lawsuit blocked the export of nine ex-naval ghost ships full of toxic materials. The victory ensures that these dangerous ships will be dismantled and recycled safely in the U.S., preventing a long and risky shipment across open waters.
Regional Office / Program
The Bush administration's plans to export nine ex-naval "Ghost Fleet" vessels from the James River in Virginia to Teesside, England, for scrapping has itself been finally scrapped, according to the Able UK company. The 13 ships are in serious states of deterioration with several of them already having leaked oil into the James River. According to the government's own estimates the 13 vessels are laden with 100 tons of persistent and toxic PCBs, and more than 3,000 long tons of fuel oils.
American environmental groups responsible for first blocking the deal in 2003 hailed its final demise as a victory for American recyclers, and for national environmental responsibility and self-sufficiency in toxic waste management.
In October 2003, the Basel Action Network and the Sierra Club, represented by Earthjustice, sued the Environmental Protection Agency and the Maritime Administration (MARAD) to prevent the resumption of U.S. exports of highly contaminated decommissioned naval vessels for scrapping abroad. The suit alleged violations of the Toxics Substances Control Act, the Resource Conservation and Recovery Act, and the National Environmental Policy Act.
The U.S. federal district court in D.C. ruled that four vessels could cross the Atlantic as their export was mandated by Congress, but prohibited the departure of the remaining nine until MARAD completed an Environmental Impact Assessment, obtained proper authorization to export toxic PCBs, and ensured the existence of an adequate dismantling facility in the UK. In 2007, MARAD finally decided to annul the contract as the intended ship-breaker and Able UK has been unable to obtain the permits required to conduct its business in Teesside.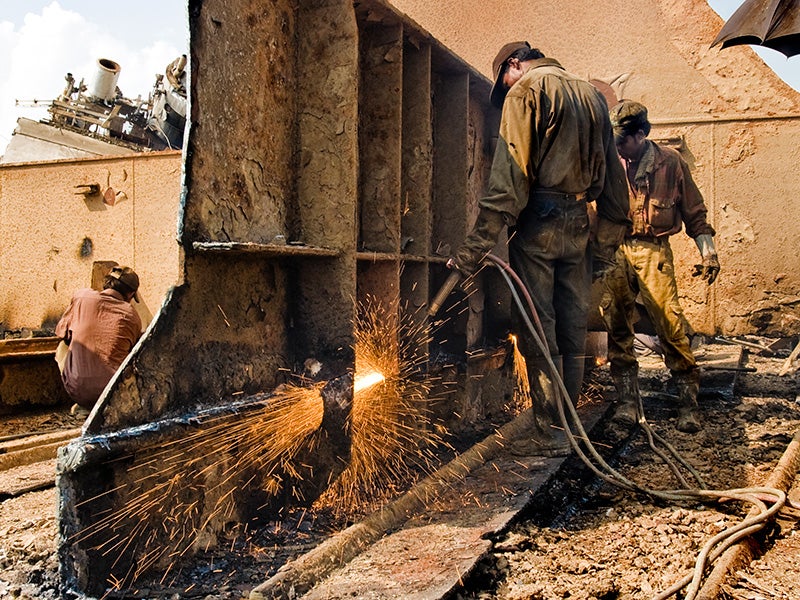 Case page created on October 20, 2001.