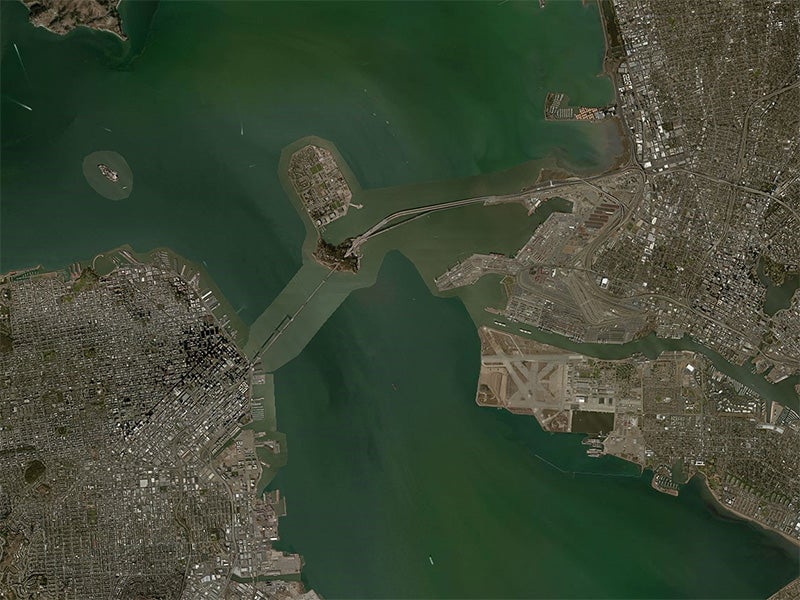 Bing Maps. Microsoft. Retrieved 2 November 2015.
What's at Stake
Transporting and storing coal on the Oakland waterfront poses serious short- and long-term impacts on community health and the local environment.
Additional harm stems from exporting coal overseas. The carbon dioxide produced by burning coal contributes to global climate change, and pollutants from coal combustion in Asia drift eastward over the Pacific, worsening West Coast air quality.
Overview
After years of assurances that coal would not be transported through Oakland's proposed bulk terminal at the former Oakland Army Base, in April 2015, community members learned that the developers had secretly cut a funding deal with four Utah counties that would bring coal into Oakland. The project, known as the Oakland Bulk and Oversized Terminal, is being built by a group of developers led by Prologis CCIG Oakland Global LLC.
Contrary to the fundamental requirements of California Environmental Quality Act, the environmental review for the project failed to include any discussion or analysis of the impacts of transporting, handling or exporting coal from Oakland on surrounding neighborhoods or the environment. This is particularly problematic given the project's disproportionate impact on Oakland's most vulnerable communities of color.
In exchange for $53 million in project funding, the developers promised the Utah counties shipping rights to at least 49% of the bulk terminal's 9–10 million ton annual shipping capacity. Utah officials have stated that they intend to use this capacity to export coal to overseas markets. This development followed a number of public statements by CCIG's President and CEO, Phil Tagami, that the company had "no interest or involvement in the pursuit of coal-related operations at the former Oakland Army Base."