Map: Oil Refineries in the United States
Everyone has the right to breathe clean air—and that right is being denied to millions of Americans living in the shadows of nearly 150 oil refineries across the United States. Are you one of 7 million at risk? Find the oil refinery near you.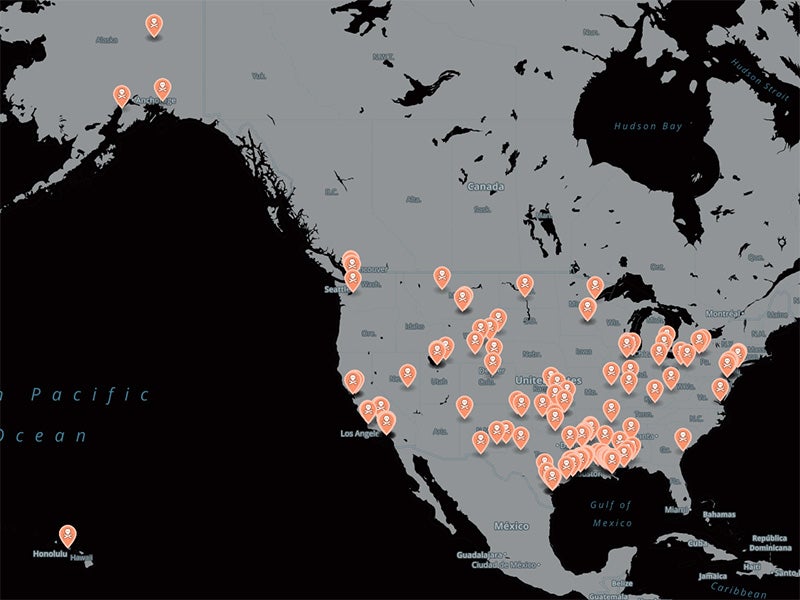 These are the 147 refineries.
Click on each to view details of each refinery. Use the icon (on the left) to search for a location on the map.
Click on each marker to view details of each refinery:
[ View Larger Map ]
Last updated: October 21, 2014
Population Data: Based upon EPA Enforcement & Compliance History Online (ECHO), and the 2010 U.S. Census and American Community Survey.
ICR Emissions: Information Collection Requests were sent by the EPA to all oil refineries in 2011. They provided EPA with self reported data on emission inventories, processing characteristics and other information for each refinery. This data is being used to set health and safety standards that protect communities from toxic air pollution.
TRI Emissions: Toxic Release Inventory is required reporting by the EPA to track toxic chemicals that pose a threat to human health. All refineries are required to report annually, but the TRI is less comprehensive than the ICR, covering fewer pollutants. Where ICR data was not provided by a refinery, TRI reporting from 2011 is displayed.