When coal is burned in the U.S., most of the mercury in the coal no longer spews into our air — thanks to a federal rule that Earthjustice and our clients fought for and continue to defend.
Chris Jordan-Bloch / Earthjustice
For decades, oil-burning and coal-burning power plants largely avoided restrictions on emissions of hazardous air pollution, which the Clean Air Act regulated.
Finally, in 2012 after nearly 20 years of litigation by Earthjustice and our clients, power plants became one of the last industries required to bring their hazardous air pollution under control after the U.S. Environmental Protection Agency's Mercury and Air Toxics Standards went into effect.
The Mercury and Air Toxics Standards was widely adopted by industry and has proven enormously successful at limiting dangerous air pollution. Power plants began drastically reducing mercury and other air pollution linked to breathing illnesses, heart disease, and cancer, among other illnesses, saving up to 11,000 lives each year from premature death.
Our Clients
Air Alliance Houston, Chesapeake Bay Foundation, Chesapeake Climate Action Network, Clean Air Council, Downwinders at Risk, Montana Environmental Information Center, NAACP, Sierra Club
Despite the Mercury and Air Toxics Standards' undisputed health benefits, the Trump administration sought to drastically undermine the standards' life-saving protections. Those efforts were reversed by the Biden administration. And in 2022, the EPA proposed strengthening the Mercury and Air Toxics Standards, including by requiring the dirtiest power plants — which account for a disproportionate amount of toxic pollution — to reduce their emissions.
The EPA's proposal shows that far greater reductions in power plants' toxic emissions are achievable.
Learn about the Mercury and Air Toxics Standards.
The Mercury and Air Toxics Standards force older, dirtier power plants to clean up their act.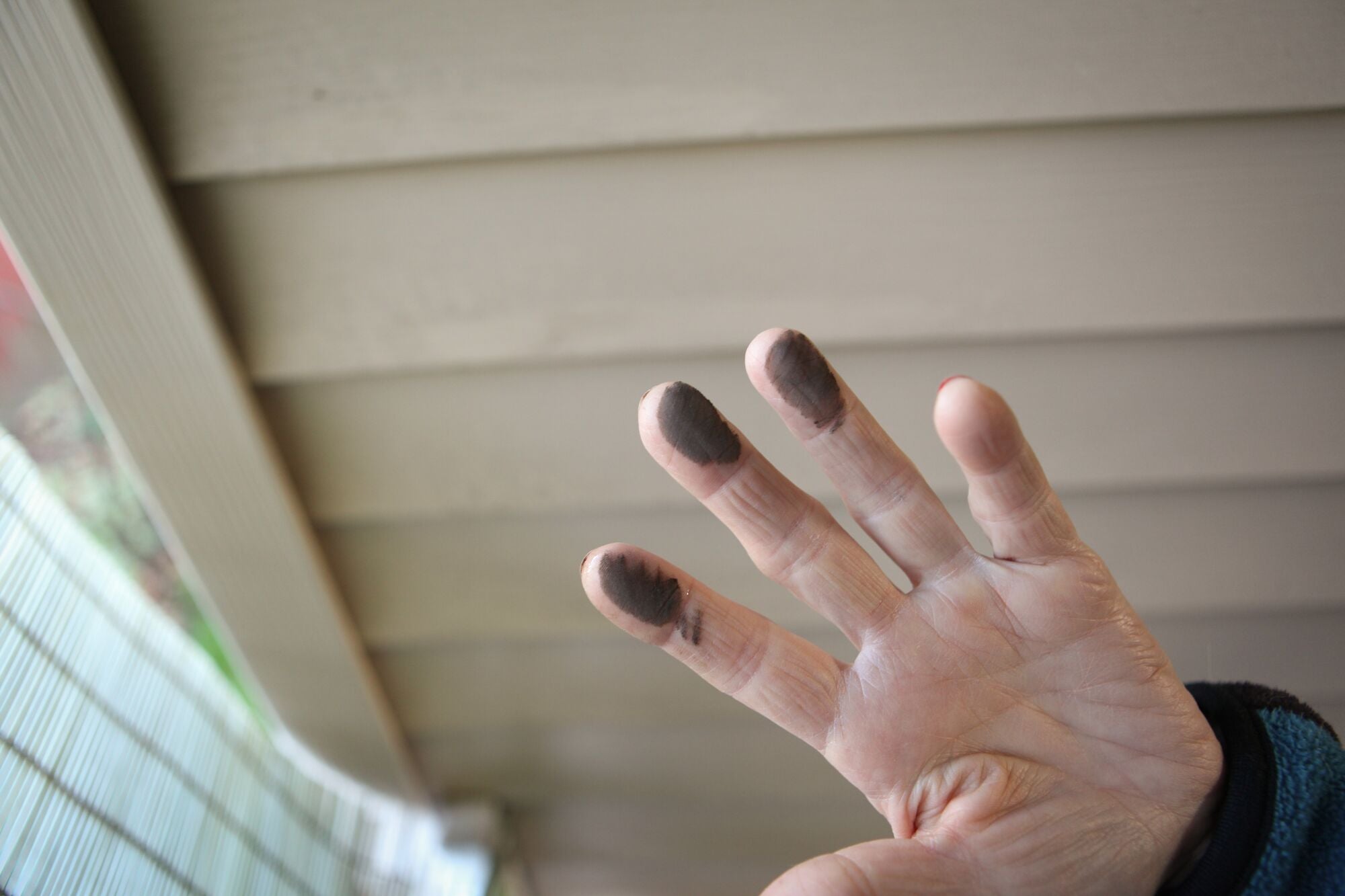 Coal-fired power plants are the worst of the worst industrial polluters.
Until the Mercury and Air Toxics Standards came on line, power plants accounted for half of the total man-made emissions of mercury in America and more than half of all arsenic, hydrochloric acid, hydrogen fluoride, and selenium emissions. They are also among the worst emitters of other toxics, including lead (think Flint, Michigan) and chromium (think Erin Brockovich).
Initially established in late 2011 after decades of effort by Earthjustice and others, the Mercury and Air Toxics Standards became the first set of federal regulations to:
Limit mercury and other air toxics emitted by power plants; and
Require meaningful reductions of pollution from many older coal plants that had been allowed to dodge pollution control requirements for decades.
"The idea of the Mercury and Air Toxics Standards is to get all the air toxics out of power plants, not just mercury," says Earthjustice attorney Jim Pew, who has been working to clean up air pollution from our nation's power plants for more than a decade.
"It's the first rule to take a serious bite out of pollution from old, dirty power plants, which account for more hazardous air pollution than any other industry."
The Mercury and Air Toxics Standards drastically reduces toxic air pollution.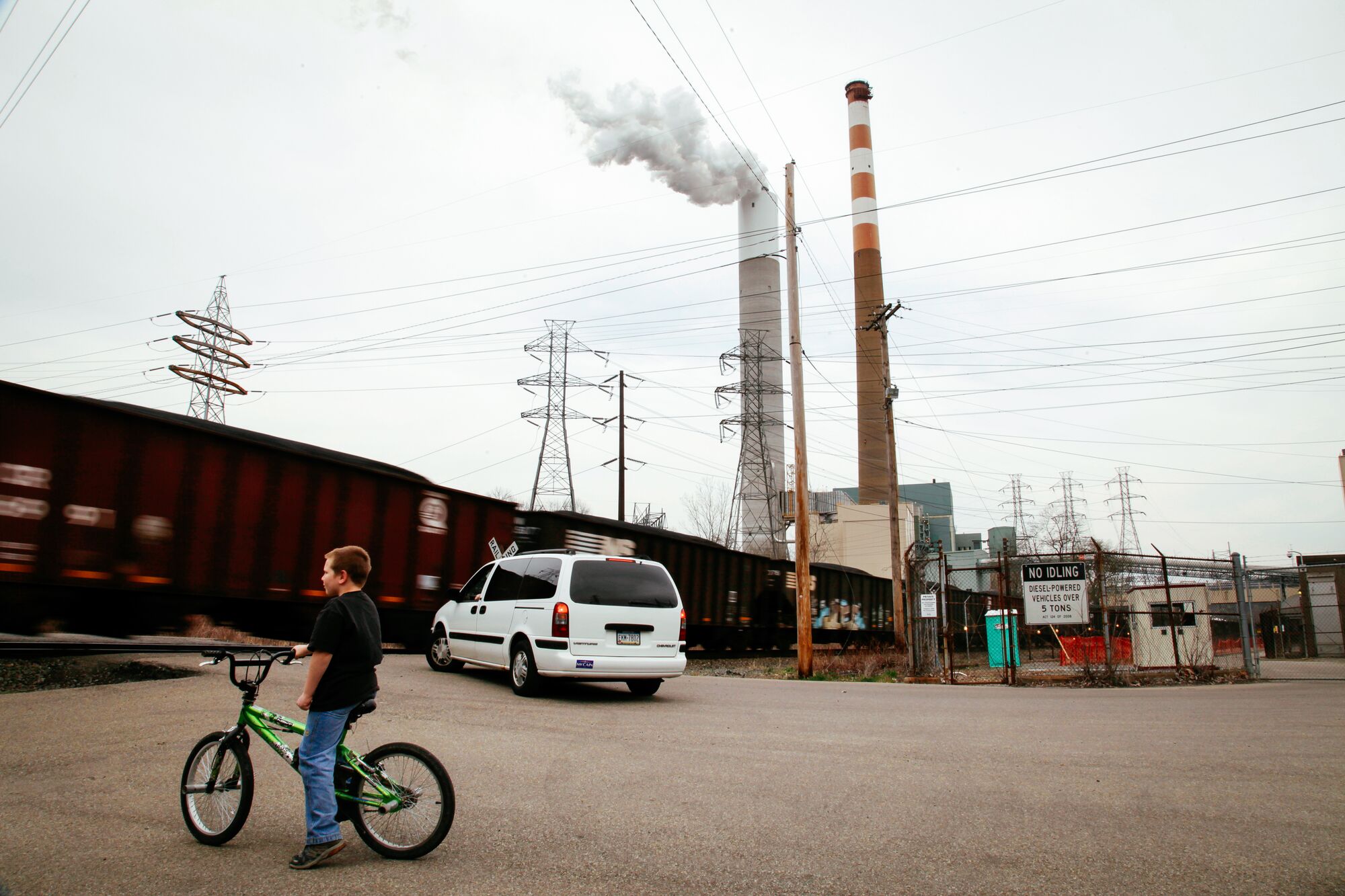 Once the Mercury and Air Toxics Standards was enacted, the worst emitting power plants had to choose between shutting down or installing pollution control equipment, such as baghouses and scrubbers.
The results were stunning.
Mercury emissions from power plants dropped by 81.7% from 2011 through 2017, according to analysis by the Center for American Progress.
And, contrary to dire predictions by lobbyists for the power industry, power plants are continuing to operate and the lights remain on.
"The reductions were very significant; everything worked very smoothly," Earthjustice attorney Jim Pew says. "The rule was working just fine."
The Trump EPA sought to undermine the Mercury and Air Toxics Standards.
Even after the Mercury and Air Toxics Standards took effect, the coal mining company Murray Energy continued to challenge them in court. A former lobbyist for the company, Andrew Wheeler, became the head of the U.S. Environmental Protection Agency during the Trump administration.
In 2020, Wheeler attempted to undo the Mercury and Air Toxics Standards in a particularly sneaky way. Rather than withdrawing the protections openly — a maneuver the courts have already nixed — Wheeler declared in April 2020 that controlling coal-fired power plants' toxic pollution was never "appropriate" in the first place.
The Trump EPA's move weakened the legal foundation of the Mercury and Air Toxics Standards and invited court challenges from industry groups hostile to these protections. Coal company Westmoreland Mining Holdings went after the standards in court the following month.
Civil rights and environmental organizations, represented by Earthjustice, responded by suing the Trump EPA over the decision. Earthjustice clients are also intervening in Westmoreland's lawsuit.
The Trump EPA's decision could establish dangerous precedent for future regulations. The new rule could create a higher threshold for future regulations by narrowing the range of benefits the agency can consider when devising new rules.
This would make it nearly impossible for the EPA to justify new life-saving protections.
The Trump EPA's ploy cooked the cost-benefit books.
The Trump EPA's argument was that the Mercury and Air Toxics Standards was not "appropriate" because its costs outweighed its benefits. But that claim rested on some very dodgy accounting.
First, the Trump EPA considered only the benefits of pollution reduction that have been "monetized" — i.e., reduced to a monetary value. For example, it didn't count the benefit of eliminating vast quantities of mercury from our air, water, and fish because those benefits have never been monetized. Likewise, the EPA assigned no value at all to eliminating tons of emissions of lead, arsenic, and chromium emitted by power plants. Instead, the analysis considered only the monetized value of the IQ points it anticipated would be lost by children who were exposed to mercury in freshwater fish.
Second, the Trump EPA dismissed the value of benefits that have been monetized. It is undisputed that the Mercury and Air Toxics Standards also will eliminate the emissions of thousands of tons of fine particulate matter emissions, along with power plants' emissions of mercury, lead, and other hazardous air pollutants. The EPA itself has robust data on the health benefits — and the monetary value — of the reduction of particulate matter emissions. It will prevent:
Up to 11,000 premature deaths from respiratory and cardiovascular illness;
3,100 emergency room visits for children with asthma;
More than 250,000 fewer cases of respiratory symptoms and asthma exacerbation in children; and
4,700 non-fatal heart attacks.
All that adds up monetarily to $90 billion. The total cost of the rule is about $9 billion — dimes to dollars.
Much of the power plant industry supports the Mercury and Air Toxics Standards as it stands. Edison Electric Institute, the association that represents all U.S. investor-owned electric companies, and other utilities have written letters to the EPA saying just that.
"They've already spent the money to comply," said Earthjustice attorney Jim Pew. "They don't want a disruption by having the deregulation, and they don't want the bad actors like Murray Energy to get a competitive advantage from this."
"What an amazing effort to snatch defeat from the jaws of victory," Pew said.
"Wheeler's con game would have benefited no one but his former clients and, if successful, it would have released tons of toxic pollution into the air and cause thousands of people to die unnecessarily every year."
Authority to limit power plants' toxic air emissions was restored during the Biden administration.
The Biden administration directed the EPA to review the previous administration's actions on the Mercury and Air Toxics Standards, with EPA Administrator Regan announcing that the Trump-era cost-benefit rule would be rescinded.
The EPA proposed restoring the legal finding that it is "appropriate and necessary" to regulate power plants' hazardous air emissions. Restoring the legal finding also paved the way for EPA to strengthen the Mercury and Air Toxics Standards and ensure that all communities are fully protected from this dangerous pollution.
In 2022, the EPA also proposed strengthening the Mercury & Air Toxics Standards, including:
Continuous emissions monitoring, which shows communities how much pollution is coming out of the power plants in their neighborhoods and whether those facilities are in compliance with the law;
Stricter pollution limits for particulate matter and mercury; and
Elimination of a regulatory loophole facilities use to exceed emission limits. This will require the dirtiest plants, which account for a disproportionate amount of power plants' toxic pollution, to reduce their emissions.
Importantly, the EPA's proposal recognizes that an overwhelming majority of plants are already achieving even lower emission levels than the proposed limits require.
To safeguard public health and reduce the environmental injustice caused by previous administrations' failure to require adequate controls on power plants' pollution, the EPA needs to do more. The Biden administration should finalize the strongest possible updates to these vital protections.
"This pollution disproportionately harms lower-income households and communities of color," says Earthjustice attorney Jim Pew.
"Continuous emissions monitoring is a big step in the right direction, and we hope EPA will adopt the same requirements for other polluting industries."
For more information on the Mercury & Air Toxics Standards, please read Erasing Lives: The EPA's Crooked Scheme, a report from Earthjustice on the 20-year battle to regulate power plants, the backstory behind the Trump administration's efforts to overturn the protections, and personal stories from those who live near power plants.
Jim Pew is a senior attorney in the Washington, D.C., office. He joined Earthjustice in 1997. Since then, his work has included air toxics litigation to reduce toxins emitted from hazardous waste incinerators, cement kilns, coal-fired power plants, and more.
Earthjustice's Washington, D.C., office works at the federal level to prevent air and water pollution, combat climate change, and protect natural areas. We also work with communities in the Mid-Atlantic region and elsewhere to address severe local environmental health problems, including exposures to dangerous air contaminants in toxic hot spots, sewage backups and overflows, chemical disasters, and contamination of drinking water. The D.C. office has been in operation since 1978.