d-CON: Taking Aim at a Wildlife Killer
d-CON kills rats and mice—and owls, foxes, bobcats, coyotes, and eagles. It also poisons 60,000 kids every year. Earthjustice is working to inform the public about this poison.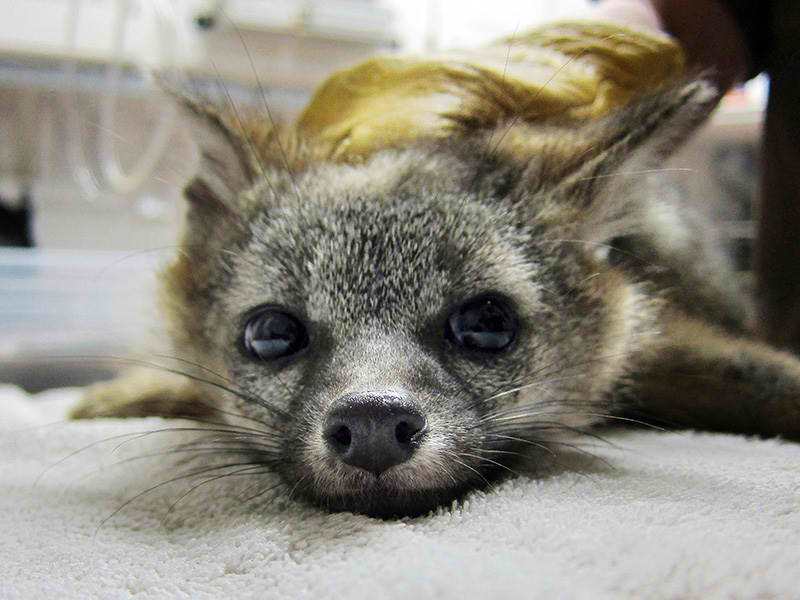 Update: On May 30, 2014, following years of pressure, the maker of the rat poison d-CON agreed to stop producing its super-toxic rat poisons and pull the products from store shelves by early 2015. Read more.
In December of 2012, an ailing great horned owl was found in Glen Park in San Francisco. Neighbors, who have proudly shared the park with a nesting pair of these owls for 10 years, rushed it to a wildlife rescue facility, where it was dead on arrival—killed by eating a poisoned rodent.
Just a month before, hikers found a dead mountain lion in the Santa Monica Mountains near Los Angeles. It, too, had rodenticide in its body.
"d-CON Kills Mice and Rats," the label screams. True enough. If it were totally honest, however, it would say, "d-CON Kills Mice, Rats, Owls, Bobcats, Foxes, Coyotes, Hawks, Cats, Dogs, and many other creatures." Plus, it is estimated that d-CON and similar products poison as many as 60,000 children each year in the United States
Kids don't often eat dead mice, but occasionally young children will pop anything they come across into their mouths.
The chemicals in question are anticoagulants. The target species—rats and mice—die from internal bleeding. When their carcasses are found and eaten by predators and scavengers, the poison is ingested as well, often causing injury or death.
This is why the Environmental Protection Agency is trying to yank the registration of a dozen d-CON rodenticide products in order to eliminate the collateral damage inflicted on wildlife, domestic pets and children.
It's not that the EPA has a soft spot when it comes to rats and mice: Perfectly effective alternatives to poison exist, like old-fashioned traps. Moreover, the EPA would have allowed Reckitt Benckiser—the British multinational that makes d-CON—to continue selling its products had Reckitt only agreed to some very modest safeguards. But Reckitt has refused to budge, and so the EPA has moved to take the offending products off the market. Earthjustice has intervened in the proceeding to defend the government's action on behalf of the American Bird Conservancy, Center for Biological Diversity, Defenders of Wildlife and the Sierra Club.
Kids don't often eat dead mice, but occasionally young children will happen upon the poison and—you know this if you have or have had small children—pop a handful into their mouths. Reckitt Benckiser has refused to comply with regulations adopted by the EPA in 2008 requiring that the poisoned bait be placed inside boxes that are inaccessible to infants and children.
Greg Loarie, the Earthjustice attorney who represents the four organizations, said, "For five years, the makers of d-CON have thumbed their noses at the EPA, refusing to adopt even the most basic protections for children and wildlife. Their utter disregard for the law and public welfare—the sheer corporate greed—is staggering. We will do everything we can to support EPA's decision to ban these poisons."