Wetlands Most in Danger After the U.S. Supreme Court's Sackett v. EPA Ruling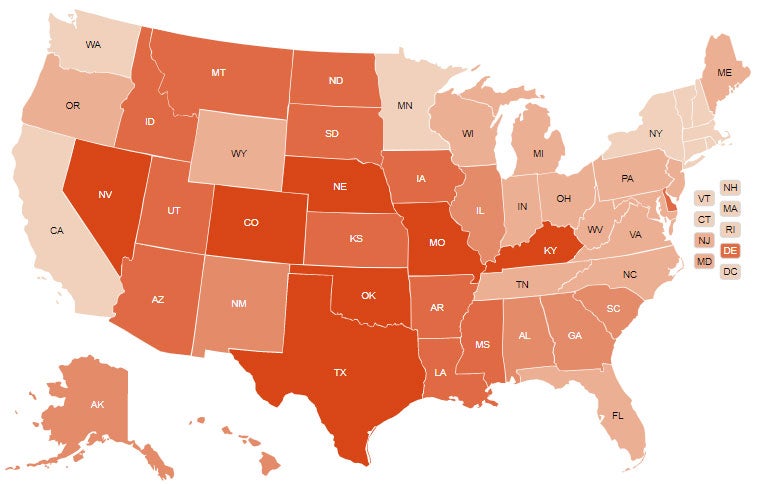 No or Little Protections for Wetlands
Scale based on state wetland protections and state legislative limits to clean water safeguards
Scale based on state wetland protections and state legislative limits to clean water safeguards
No or Little Protections for Wetlands
Colorado
Kentucky
Missouri
Nebraska
Nevada
Oklahoma
Texas
Arkansas
Arizona
Delaware
Iowa
Idaho
Kansas
Louisiana
Mississippi
Montana
North Dakota
South Dakota
Utah
Alaska
Alabama
Georgia
Hawaiʻi
Illinois
New Mexico
South Carolina
Florida
Indiana
Maryland
Maine
Michigan
North Carolina
New Jersey
Ohio
Oregon
Pennsylvania
Tennessee
Virginia
Wisconsin
West Virginia
Wyoming
California
Connecticut
District of Columbia
Massachusetts
Minnesota
New Hampshire
New York
Rhode Island
Vermont
Washington
The United States has at least 290 million acres of wetlands.
As a result of the U.S. Supreme Court's ruling in Sackett v. EPA, millions of acres of wetlands have now lost protections. The downstream impacts of this staggering loss of protections are incalculable.
Waterways are vast and interconnected — even states with protective laws can experience the impacts of water pollution and wetlands loss.
"The Sackett decision undoes a half-century of progress generated by the Clean Water Act," explained Sam Sankar, senior vice president of programs at Earthjustice.
"The Court's decision to deregulate wetlands will hurt everyone living in the United States. Earthjustice will continue to fight to protect our waters to ensure the health of communities and ecosystems for decades to come."
States with the most wetlands and highest proportion of wetlands to land, but least protective laws
Includes states with more than 3 million acres of wetlands and/or more than 4% of the state are wetlands.
Alabama, Alaska, Delaware, Georgia, Louisiana, Mississippi, Montana, South Carolina, South Dakota, Texas
States with the weakest wetland protection laws
Colorado, Kentucky, Missouri, Nebraska, Nevada, Oklahoma, Texas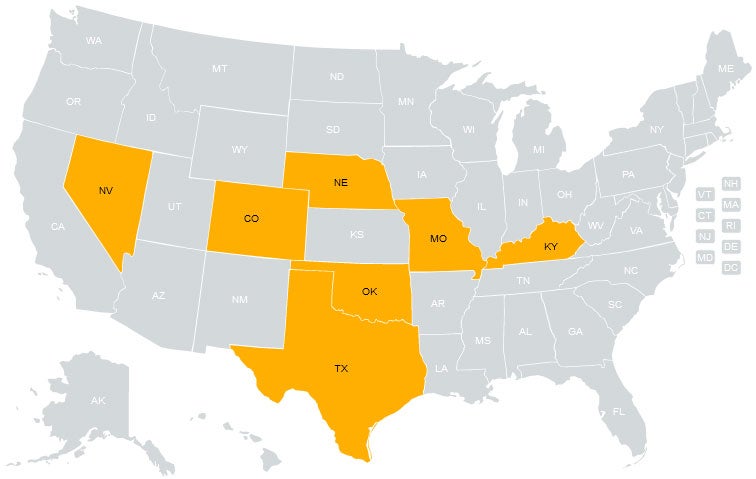 States with the strongest wetland protection laws
California, Connecticut, District of Columbia, Massachusetts, Minnesota, New Hampshire, New York, Rhode Island, Vermont, Washington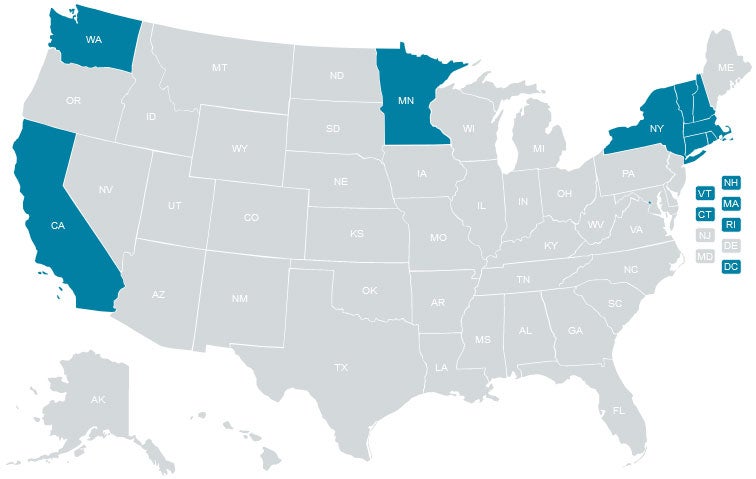 Media Inquiries: Erin Fitzgerald, Senior Media Relations Strategist, Earthjustice, efitzgerald@earthjustice.org, (215) 671-6529
Map design by Sammy Lee, a digital and motion designer at Earthjustice.
Established in 1989, Earthjustice's Policy & Legislation team works with champions in Congress to craft legislation that supports and extends our legal gains.