Timeline: Restoring the "Four Great Waters" of Maui
See major milestones in the legal fight to uphold water as a public trust, stop wasteful water diversions, and restore the "Four Great Waters" of Maui.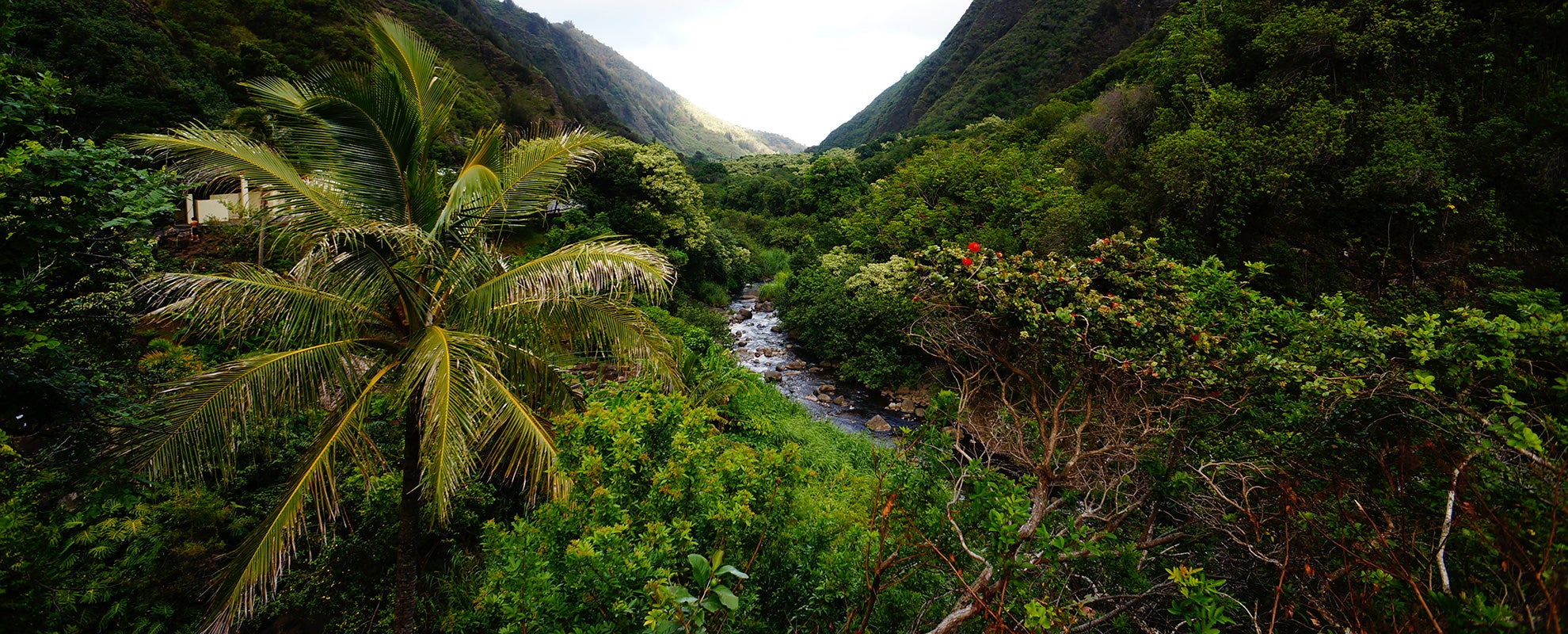 Companies from Hawaiʻi's plantation past are diverting public water for private profit, draining rivers and streams dry.
Earthjustice has fought for decades to restore stream flows on behalf of local and Native Hawaiian communities, establishing the widely renowned precedent that water is a public trust, not private property. (Learn more)
Major Milestones
Ancient Hawaiʻi
Water is the foundation of a sustainable indigenous society developed over 1,000 years. In this society, water is a public trust.
19th Century
1800–1830
The first sugar mills and plantations come to Hawaiʻi.
1848
The Māhele (Land Division Law) privatizes land, displacing native Hawaiians and paving the way for a plantation economy.
1861–1865
The American Civil War creates a sugar boom, increasing the profitability of Hawaiʻi's plantations.
1893
American colonists overthrow the Hawaiian Kingdom in an unlawful coup.
Late 1800s – Early 1900s
Ditches are built to bring water from the wet to the dry side of the islands. The sugar industry grows dramatically, while ecosystems and communities disappear.
20th Century
1959
Hawai'i becomes a state, which brings democratic changes and erosion of the plantation society and economy.
1960s–1990s
Plantation owners shift to tourism and development businesses, selling off their former lands.
1972
The Hawaiʻi Supreme Court reaffirms that water is a public resource.
1978
The state constitution establishes that water is a public trust that must be protected and managed for the benefit of present and future generations.
1987
The Hawaiʻi water commission and comprehensive water code are established.
1988
Earthjustice petitions the water commission to assume management of surface and groundwater on Oʻahu's windward side.
1994
Water is returned from the Waiāhole Ditch to Oʻahu's windward streams for the first time in 100 years.
21st Century
2000
The Hawaiʻi Supreme Court upholds the public trust doctrine. The case is now widely recognized as a cornerstone of public trust law.
2004
Following the precedent set on Oʻahu, Earthjustice petitions to restore stream flow to windward streams on Maui.
2012
The Hawaiʻi Supreme Court orders the water commission to reconsider the fate of Nā Wai ʻEhā, upholding Hawaiʻi's public trust doctrine.
2014
Water flows return to Wailuku River (also known as ʻĪao Stream) and Waikapū Stream.
All four waters of Nā Wai ʻEhā are now flowing for the first time since the 19th century.