Working Green: Alaska Office
Earthjustice is actively promoting a green, environmentally-conscious future outside of the courtroom. The Juneau location of the Alaska regional office is energy efficient, accessible, and uses a clean hydropower electric fuel heat source.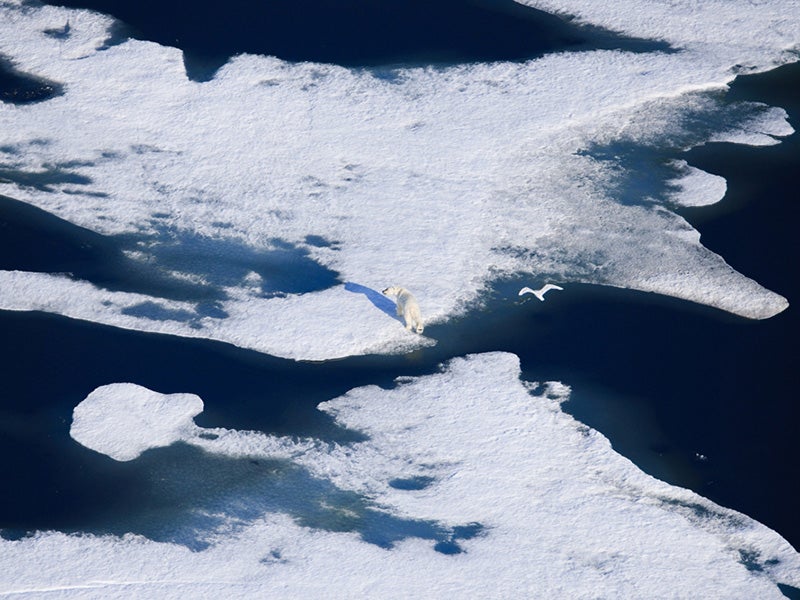 The Juneau location of the Alaska regional office underwent renovations in 2013 to improve overall building energy efficiency and accessibility.
Energy Efficiency
Additional insulation was key to building envelop issues noted in an energy analysis of the office. We added insulation on every floor using products specific to the application, blown in, hard, and soft insulation.
For our older windows, we used inserts to increase the energy and to maintain the look of the building. New inserts were installed in all of the basement and main floor windows. The new windows will provide the correct energy efficiency. We eliminated the old single pane windows with seasonal storm windows.
We replaced all of our ducting, and ensured fresh air, heat, and in those rare instances cooling by installing an air-based heat pump which is fully integrated with our zoned electric furnace. Previously, we used oil and we're glad to have a clean fuel source and one that uses existing heat in the air down to 17 degrees, which is most of our year.
ADA Compliance
We worked with the state American's with Disabilities Office, Access Alaska, and our architect to ensure that one floor of our office is as fully accessible as practical. This included addressing our ramping, hallway widths, door widths and swing, and fixtures in our one ADA accessible restroom and kitchen.
The new accessible ramp preserved one of the few cottonwoods remaining in downtown Juneau. It is using every square inch of space in our right of way. We worked closely with the City, the architect, and the contractor to make this fit. The products selected offer lower maintenance, longer life, and provide an option to remove debris on a grate prior to entry.
Green Flooring
The aging hardwood flooring on the main floor had become a safety issue, as nails started to poke out and cause trip-and-fall hazards. It was replaced with a green flooring option, linseed oil produced marmoleum.