Feb. 24, 2021
New Jersey's Dirty Secret: The Injustice of Incinerators and Trash Energy
in New Jersey's Frontline Communities
A new report highlights the health harms and injustice of burning trash in New Jersey's frontline communities and calls for the elimination of "clean energy" subsidies for New Jersey's polluting incinerators.
Burning trash is a harmful and unjust way to manage waste. Incineration does not make waste disappear — instead it converts waste into air pollution and toxic ash that contaminate the surrounding communities, which more often than not are communities of color and low-income.
And while incinerator companies label incineration as clean energy, incineration is one of the most polluting and most expensive methods to generate energy.
Stay In The Loop
You can help stop the burn and move New Jersey to a zero-waste future. For more information, visit
ironboundjustice.org
Ironbound Community Corporation
New Jersey is no stranger to the negative impacts of incinerators, many of which are located in the state's overburdened, environmental justice communities.
Residents of these communities are more susceptible to asthma and COVID-19 due to the cumulative impacts from incinerators and other pollution sources.
New Jersey's four currently operating incinerators (Covanta Essex, Covanta Camden, Covanta Union, and Wheelabrator Gloucester) and one recently closed incinerator (Covanta Warren) collectively:
Emitted over 10,000 tons of air pollution and nearly 7 million tons of greenhouse gases from 2015 to 2018;
Placed among the state's top 5 emitters of a dozen distinct air pollutants;
Violated their air permits over 1,700 times since 2004; and
Collected nearly $30 million in "clean" energy subsidies from utilities and ratepayers since 2004, despite these emissions and violations.
There is a better way to manage waste.
By adopting zero-waste principles, we can create a society that uplifts a shared value of ourselves and our resources.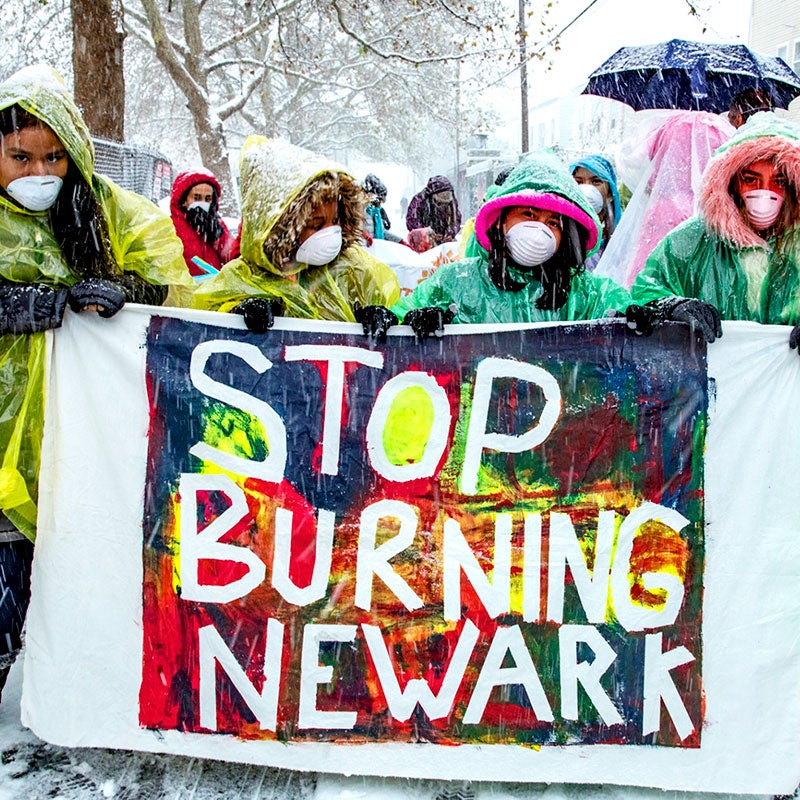 Ironbound Community Corporation
Ironbound Community Corporation
To achieve this zero-waste future, New Jersey must:
Remove incineration from the State's Renewable Portfolio Standard to stop subsidizing polluting incinerators with money intended for renewable, non-polluting sources of energy;
Ban the construction or expansion of incineration facilities, and plan for the closure and remediation of existing facilities; and
Prioritize job-creating, energy-saving, and community-affirming zero-waste solutions for waste management.
The Report
The report was written by Earthjustice (Jonathan Smith, Senior Attorney; Jasmine Jennings, Associate Attorney; Victoria Bogdan Tejada, Associate Attorney) and the Vermont Law School Environmental Advocacy Clinic (Rachel Stevens, Staff Attorney; Brittany Forrest, Student Clinician; Justin Wood, Student Clinician) with the assistance of Leslie Herrera, Litigation Assistant, Earthjustice; and Heather Gill-Frerking, Taylor Tavormina, and Veronica Ung-Kono, Student Clinicians, Vermont Law School Environmental Advocacy Clinic.
Learn More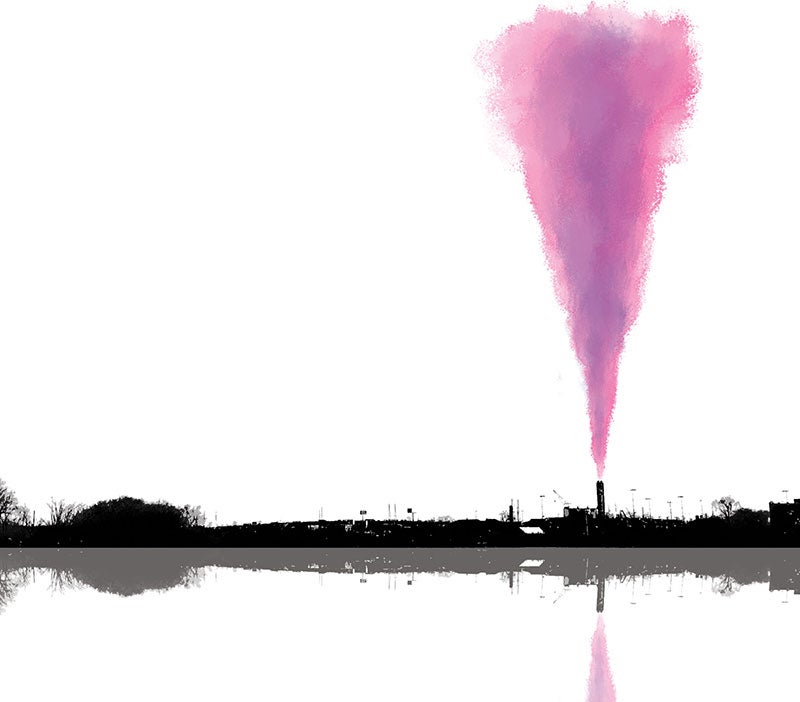 A Newark neighborhood that borders one of the most polluted bodies of water in the U.S. is pushing Covanta to take responsibility for the waste it emits into the surrounding community. Read the story.
Media Inquiries
Earthjustice's Community Partnerships Program provides legal and advocacy resources to local leaders demanding a safe, just, and healthy environment in which their communities can thrive — no matter how long the fight. Learn more.