Timeline
Defending America's Arctic
Earthjustice has been advocating against drilling in the Arctic for more than a decade.
Here's how we got to where we are today.
What's Happening Now
The Trump administration appealed, on May 28, 2019, a U.S. District Court ruling that determined President Trump overstepped his constitutional authority and violated federal law when he attempted to undo a ban on oil and gas drilling in the vast majority of the Arctic Ocean and important areas of the Atlantic Ocean. (Erik Grafe, the lead Earthjustice attorney on the lawsuit, explains the significance of the ruling.) The legal case is ongoing.
20th Century
1990s
Natalie B. Fobes / National Geographic Creative
Earthjustice begins its fight to protect the Arctic from oil drilling, working to block leasing in the region's most sensitive landscapes. (Learn about the Arctic.)
2007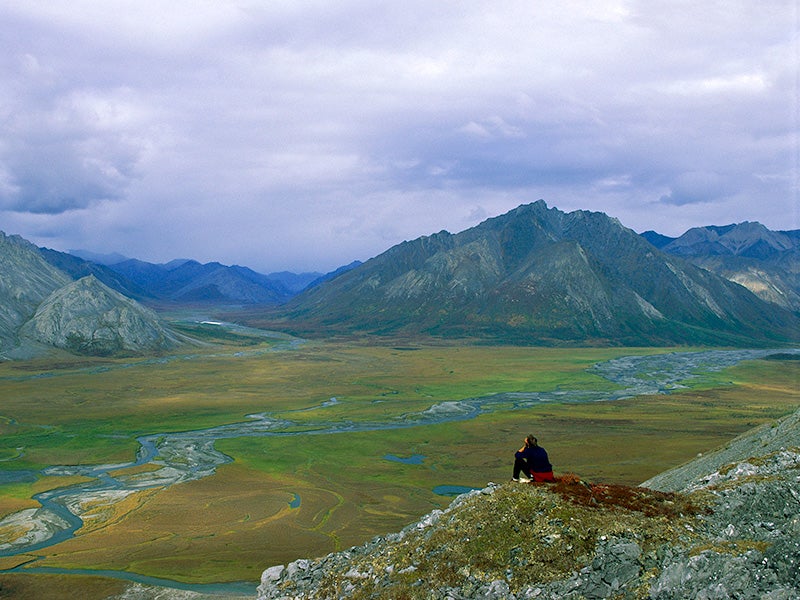 U.S. Fish & Wildlife Service
Arctic Refuge
Thanks to Earthjustice litigation, a federal court halts Shell's massive exploratory drilling plans in waters near the Arctic National Wildlife Refuge. Read the legal document.
2010
Vicki Beaver / NOAA
Arctic Ocean's Chukchi Sea
Earthjustice litigation halts oil and gas drilling activities on millions of acres in the Chukchi Sea.
2011
U.S. Coast Guard
The Barack Obama administration greenlights Shell drilling in the Arctic Ocean less than two years after the Deepwater Horizon spill.
Earthjustice challenges Shell's oil-spill response plan. Read the legal document.
2012
James Mason for Earthjustice
Shell makes several blunders during preliminary drilling operations in the Arctic Ocean.
The company is eventually forced to evacuate 18 men aboard the exploratory drill rig Kulluk, ending the endeavor.
2013
The Public Speaks
A petition urging President Obama to cement his climate legacy by banning all Arctic Ocean drilling receives almost 80,000 signatures from Earthjustice supporters.
2014
Arctic Ocean's Chukchi Sea
NOAA
Earthjustice and our clients win again after the Ninth Circuit Court of Appeals orders the government to reconsider the environmental impact of drilling in Chukchi Sea. Read the legal document.
In the meantime, drilling is halted.
2015
Nature / Vol 517 / 8 Jan. 2015
The climate case against Arctic drilling continues to build as scientists determine we must keep all Arctic fossil fuels in the ground if we want to avert a climate catastrophe.
May 2015
Kayaktivists
Joshua Trujillo / SeattlePI.com
Hundreds of people in kayaks and canoes protest the docking of Shell's drilling rig, Polar Pioneer, in Puget Sound, Washington, as the rig makes its way to the Arctic for drilling.
December 2016
Arctic Ocean Protected
President Obama permanently protects 98% of the Arctic Ocean from oil drilling after years of advocacy by scientists, environmental leaders, and others.
2017
Withdrawal of Arctic Ocean Ban
President Trump rolls back a number of environmental protections within his first 100 days in office, including Obama's permanent Arctic drilling ban.
Earthjustice challenges Trump's reversal on May 3. Read the legal document.
2019
Rule of Law
Amelia Brower / NOAA
A U.S. District Court judge, on Mar. 29, strikes down Trump's attempt to undo the ban, determining that he overstepped his constitutional authority and violated federal law. Read the legal document and explanation of the ruling.
On May 28, the administration appeals the decision. Earthjustice plans to fight the appeal.
Earthjustice represents in this lawsuit: Alaska Wilderness League, Center for Biological Diversity, Defenders of Wildlife, Greenpeace USA, League of Conservation Voters, Natural Resources Defense Council, Northern Alaska Environmental Center, REDOIL (Resisting Environmental Destruction on Indigenous Lands), Sierra Club, The Wilderness Society. Natural Resources Defense Council is co-counsel.
Earthjustice's Alaska Office has locations in Juneau and Anchorage.
Famed for its immense wilderness and abundant wildlife, the state is home to our country's only Arctic region, the Tongass National Forest, and a rich Alaska Native culture that dates back millennia. Since 1978, attorneys in our Alaska regional office have safeguarded public lands, waters and wildlife from destructive oil and gas drilling, mining and logging. Learn more.