Conservationists Tell Federal Agency Some Places Are Too Special to Drill
Improperly-issued leases on White River National Forest violate several federal laws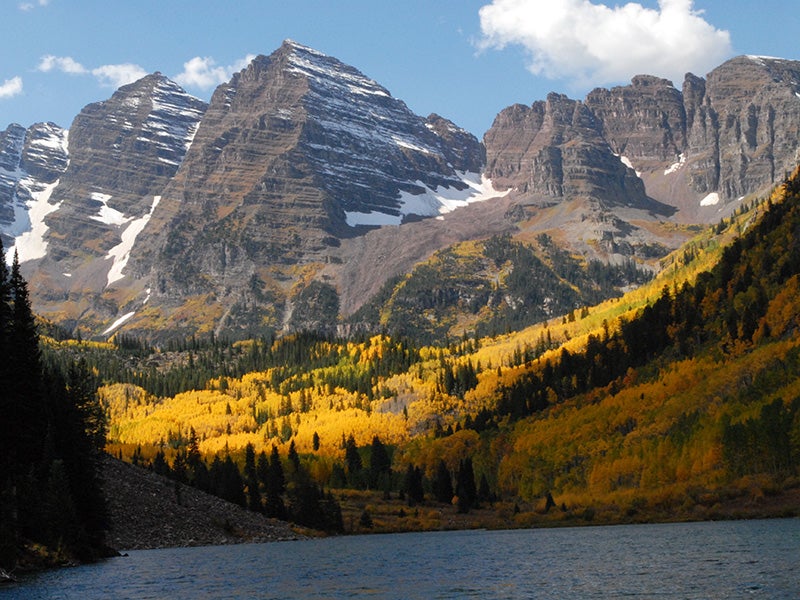 Denver, CO —
Conservation groups from across Colorado submitted comments today urging the Bureau of Land Management (BLM) to cancel dozens of improperly-issued oil and gas leases on pristine lands in the White River National Forest. BLM is reconsidering the leases because the agency determined that they were issued in violation of the law during the "drill baby, drill" years of the George W. Bush administration.
"These leases never should have been issued," said Earthjustice staff attorney Michael Freeman. "They threaten tens of thousands of acres of pristine roadless lands that are protected by law. These are some of Colorado's last best places and they are worth far more to our country as they are now than whatever oil and gas might be found underground."
The 65 oil and gas leases cover approximately 80,000 acres, with nearly 60% of that acreage falling within National Forest roadless areas. About half of the leases lie within the Thompson Divide area, but the leases outside the Thompson Divide also affect several different roadless areas. These lands provide unique wildlife habitat and recreational opportunities in an area that has been largely untouched by development.
"This is about more than just the Thompson Divide," said Scott Braden, Wilderness Advocate at Conservation Colorado. "The illegal leases could irreversibly damage several National Forest roadless areas that are important for wildlife and recreation. Coloradans from across the state want these lands protected."
Although the leases are located on the White River National Forest, BLM is the federal agency that oversees oil and gas leasing. Today's comment letter was submitted as part of a new National Environmental Policy Act (NEPA) process BLM commenced to reconsider the 65 leases. BLM has acknowledged that under a 2007 ruling by the Interior Board of Land Appeals, the leases violated NEPA. The leases also were issued in disregard of the Forest Service's roadless rule and without complying with the Endangered Species Act (ESA).
In today's comment letter, the conservationists urge BLM to consider canceling the improperly issued leases, and to ensure that the roadless lands are protected. The comments also detail why BLM has ample legal authority to void the leases to set the situation right.
"The government made numerous mistakes in issuing these leases," said Wilderness Workshop Staff Attorney Peter Hart. "BLM has the authority and the duty to clean up its own mess. The agency needs to consider cancelling leases."
The conservation groups signing the letter, representing members from across the state and nation, are: Wilderness Workshop (represented in this matter by Earthjustice), Sierra Club, Conservation Colorado, Natural Resources Defense Council, Western Colorado Congress, The Wilderness Society, Citizens for a Healthy Community, Rocky Mountain Wild, High Country Conservation Advocates and San Juan Citizens Alliance. In addition to the letter submitted today by the groups, their individual members have submitted more than 33,000 comments asking BLM to cancel the leases and protect the roadless areas.