Legal options being explored as approval gives sanction for 2,4-D use on corn, soy crops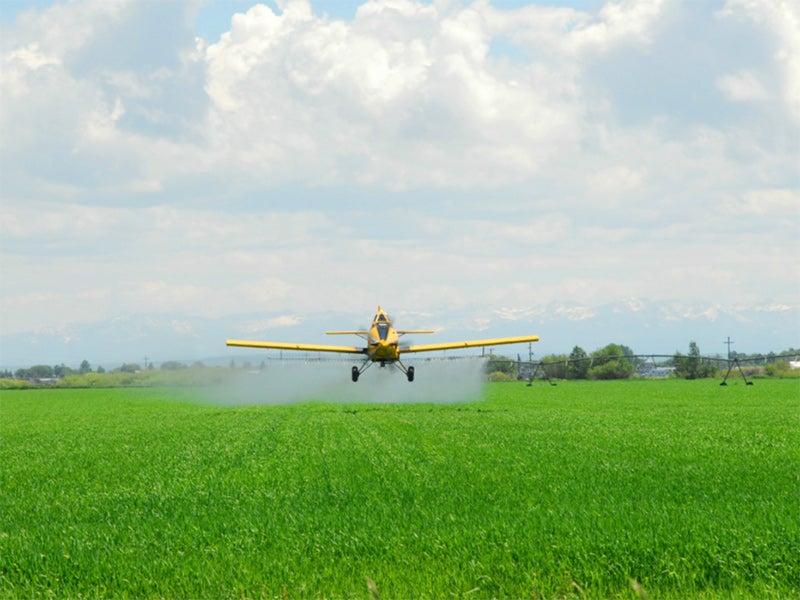 Denton Rumsey / Shutterstock
Washington, D.C. —
The U.S. Environmental Protection Agency approved today the use of a deadly new herbicide cocktail, Dow's Enlist Duo, a blend of glyphosate and 2,4-D.
The approval opens the floodgates for the new herbicide to be used on corn and soy crops genetically engineered to resist the herbicide's effects. The creation of 2,4-D-resistant crops and EPA's approval of Enlist Duo for use on them is the result of an overuse of glyphosate, an ingredient in Monsanto's Roundup, on the previous generation of genetically engineered crops created to resist glyphosate's effects. That overuse caused tens of millions of acres of agricultural land to become infested with glyphosate-resistant super weeds, which farmers now want to kill with the more toxic 2,4-D, one of the ingredients in "Agent Orange."
Statement from Earthjustice attorney Paul Achitoff:
"It's very disappointing that EPA is giving the green light to a massive increase in use of 2,4-D, which has been linked to some very serious illnesses, without adequately assessing the impacts on public health.
"EPA hasn't bothered to consult the expert agencies about the herbicide's effects on endangered plants and animals, instead it made the absurd assumption it will have no effect at all. This heedless action merely perpetuates the endless cycle of more genetically engineered crops leading to more pesticide use, leading to more of the same. We are examining all legal options."
Your timing is perfect …
At Earthjustice, we're more than just lawyers in a courtroom. We're a nonprofit in the business of building a better future for our planet. Our 135 lawyers measure success in clean air, clean water, and safeguards for communities across the country. We stand alongside our hundreds of public-interest clients at the frontlines of the fight for a better today and tomorrow. Case by case, our lawyers face off against deep-pocketed interests and today's unprecedented attacks on our environment, health, and climate — and we win.
You have only a few days left to make a tax-deductible donation investing in our work that will immediately triple in value, thanks to a generous first-ever match offer from our Board of Trustees.
Whether you give $5 or $5,000, this will be the best investment you make today.
(Not convinced? Research our legal victories and see our clients, all of whom we represent free of charge.)