Federal Government Acts To Protect Maui Beaches From Pollution
The U.S. Environmental Protection Agency filed an amicus brief supporting a ruling that Maui County's injecting millions of gallons of treated sewage into the ocean via groundwater violates the Clean Water Act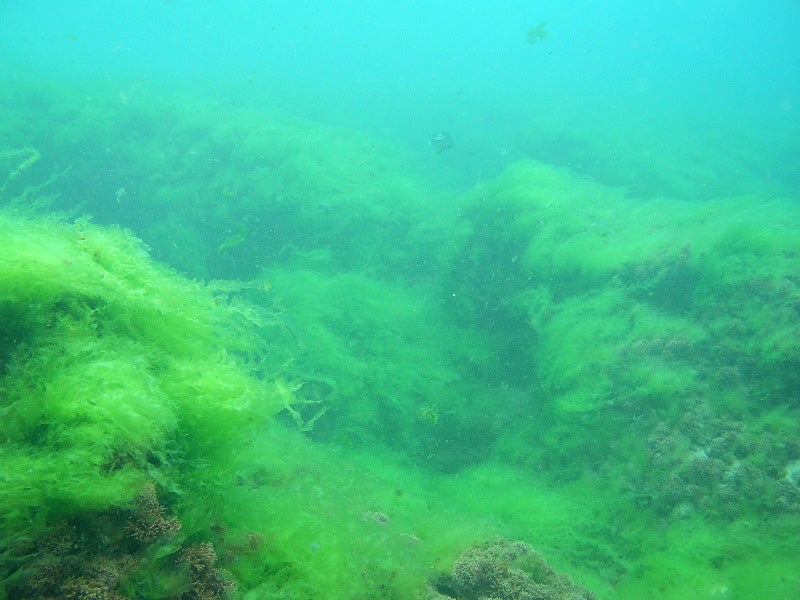 Photo courtesy of Jennifer Smith
Maui, HI —
The U.S. Environmental Protection Agency filed an amicus brief in a case before the U.S. Court of Appeals for the Ninth Circuit involving the use of injection wells to dispose of treated sewage at the County of Maui's Lahaina Wastewater Reclamation Facility. 
The Lahaina facility injects 3 million to 5 million gallons of treated sewage into groundwater each day. In 2011, an EPA-funded study used tracer dye to show conclusively that the Lahaina wastewater flows with the groundwater into near-shore waters off Kahekili Beach in West Maui, where it has been linked to algae blooms that smother the coral reefs and other degradation of this unique marine ecosystem.
Last year, the County appealed the U.S. District Court in Honolulu's decision that use of the injection wells violates the federal Clean Water Act. The EPA weighed in on the side of four Maui community groups, represented by Earthjustice, that sued the County in 2012, seeking to protect the sensitive coral reefs at Kahekili, as well as public users of the popular beach park, from harmful pollution.
"We are pleased the EPA has joined us in fighting Maui County's illegal use of the Lahaina injection wells," said Earthjustice staff attorney David Henkin, who represents Hawaii Wildlife Fund, Sierra Club-Maui Group, Surfrider Foundation and West Maui Preservation Association. "As EPA's amicus brief makes clear, the County cannot avoid the Clean Water Act's requirements by using the groundwater beneath the Lahaina facility as a sewer to channel treated sewage to the ocean."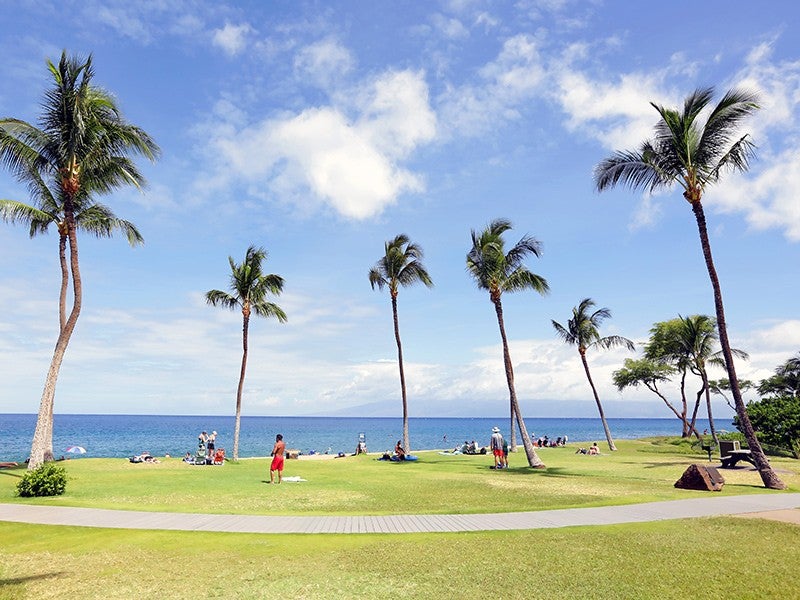 Joe West / Shutterstock
The EPA's amicus brief emphasizes that "exempting discharges through groundwater could lead to absurd results." The agency agreed with another court that noted "it would hardly make sense for the [Clean Water Act] to encompass a polluter who discharges pollutants via a pipe running from the factory directly to the riverbank, but not a polluter who dumps the same pollutants into a man-made settling basin some distance short of the river and then allows the pollutants to seep into the river via the groundwater."
The EPA reiterated the agency's "long-held position" that, to protect our Nation's waters, the Clean Water Act "requires permits for discharges of pollutants that move to jurisdictional surface waters"—here, the Pacific Ocean off Kahekili Beach—"through groundwater with a direct hydrological connection." Because the County failed to secure the required permit and comply with permit terms necessary to protect water quality, its use of the injection wells is illegal.
Despite statements by the County to the contrary, the EPA's amicus brief makes clear that the County had ample notice a Clean Water Act permit is required, both because of the Act's plain language and through direct communications from the EPA to the County raising concerns about Clean Water Act violations at the Lahaina facility.
Contacts
David Henkin, Earthjustice Staff Attorney, (808) 599-2436, ext. 6614