Efforts aim to block settlements, eliminate restitution to harmed communities, and force people into arbitration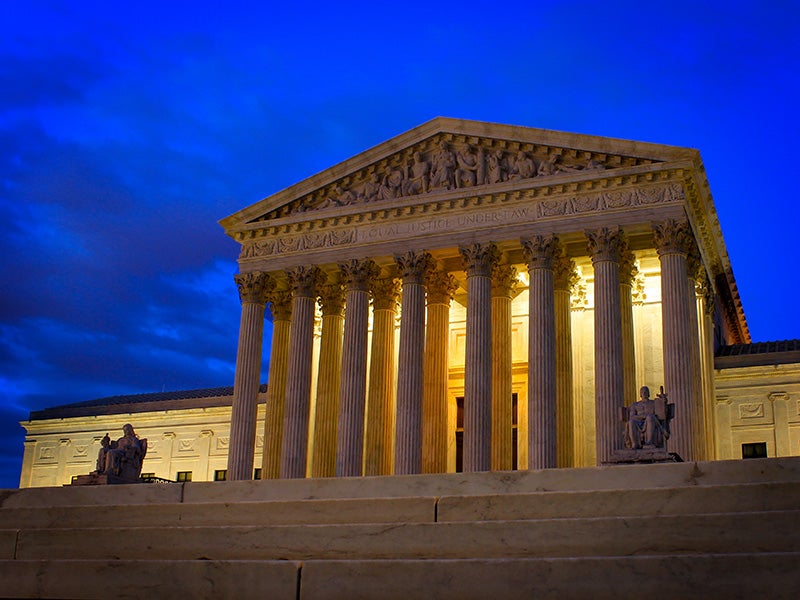 Daniel Huizinga / CC BY 2.0
Washington, D.C. —
Over the past 11 days, the Trump Administration and Congress have unleashed a series of attacks aimed at limiting the right of people in America to have their day in court.
Last night, the U.S. House passed H.R. 469, a bill that restricts the federal government from reaching settlements and consent decrees, effectively undermining the enforcement of federal laws while impeding the timely resolution of various consumer protection, anti-discrimination, environmental, and public health cases before federal courts. This comes on the heels of EPA Administrator Scott Pruitt's similar directive last week that his agency would also as policy block settlements or consent decrees that force the agency to comply with its duty to protect public health and clean air and water. (Earthjustice's earlier statement on that is available here).
Also this week, the House passed H.R. 732, a bill that forbids distribution of settlement awards to third parties not involved in litigation. This is related to an earlier directive by Attorney General Jeff Sessions to forbid third-party settlements. Banning third party payments could prevent the Justice Department (DOJ) , in the wake of an oil spill for example, from requiring or encouraging an oil company to fund responsive health related services or provide support for impacted small businesses (as was the case in BP oil spill, providing billions of dollars to help the Gulf coast region).
Congress also took aim at consumer protections this week, with the Senate passing a bill to use the Congressional Review Act to eliminate the non-partisan Consumer Financial Protection Bureau's arbitration rule. This rule would have banned banks, payday lenders, credit card companies, and other financial institutions from requiring customers to settle disagreements through arbitration rather than in the courts. The rule would have restored consumers' right to join together in class actions to challenge wrongdoing by these financial institutions in court.
The following statement is from Patrice Simms, Earthjustice's Vice President of Litigation:
"This has been a dangerous week and a half for the legal rights of people in America. We live in a time when the role of the courts as a check on the power of Congress and the executive branch, and as a means of holding wealthy corporations accountable, is more important than ever. But powerful special interests have taken notice, and are now engaging in a concerted and coordinated effort to strip people of their legal right to seek justice in a court of law. Without urgent action, these efforts will erect permanent obstacles that will keep ordinary people, communities, and public interest advocates from holding the federal government and powerful corporate interests legally accountable for their actions. Champions in the House and Senate must stand up to preserve an independent and accessible judiciary if they want to preserve the courts as a bulwark against tyranny."