Earthjustice Statement On The Trump Administration's Dirty Energy Sideshow At The United Nations Climate Talks
"It's time to listen to our nation's own climate experts, who are sounding the alarm about the enormous risks climate change poses to our health, our economy, and our national security."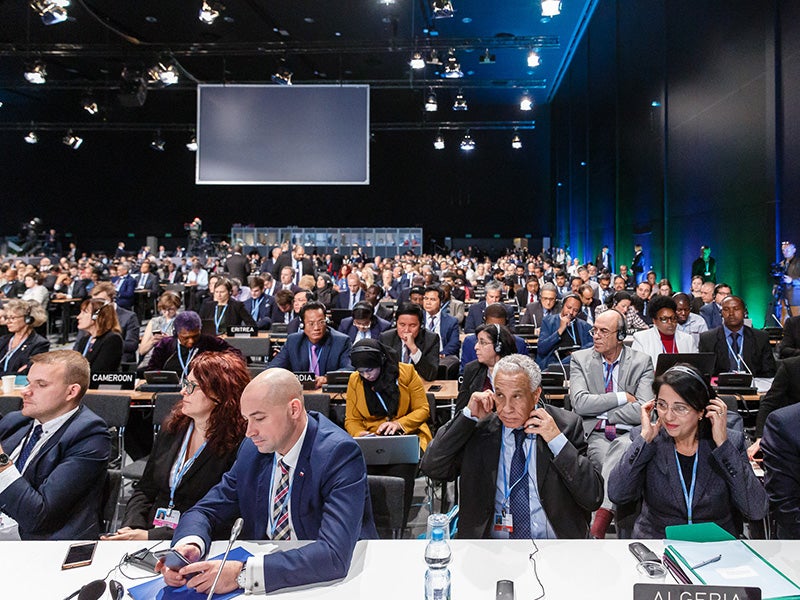 Sebastian Indra / MSZ (Ministry of Foreign Affairs, Poland)
San Francisco, CA —
Earthjustice President Abigail Dillen released the following statement on the Trump administration's fossil fuel sideshow at the United Nations climate summit today:
"The Trump administration's dirty energy sideshow is a dangerous distraction from the urgent mission of preventing climate disaster.
"At a time when we need to be rapidly moving towards 100 percent clean energy, the Trump administration wants to expand oil and gas drilling and make it easier for coal companies to pollute our air. Their failure of leadership is a grave insult to communities in Puerto Rico, Texas, North Carolina, California, and around the world that are still recovering from climate disasters.
"It's time to listen to our nation's own climate experts, who are sounding the alarm about the enormous risks climate change poses to our health, our economy, and our national security."