Groups criticize proposed rule imposing fees for lawful assembly in new letter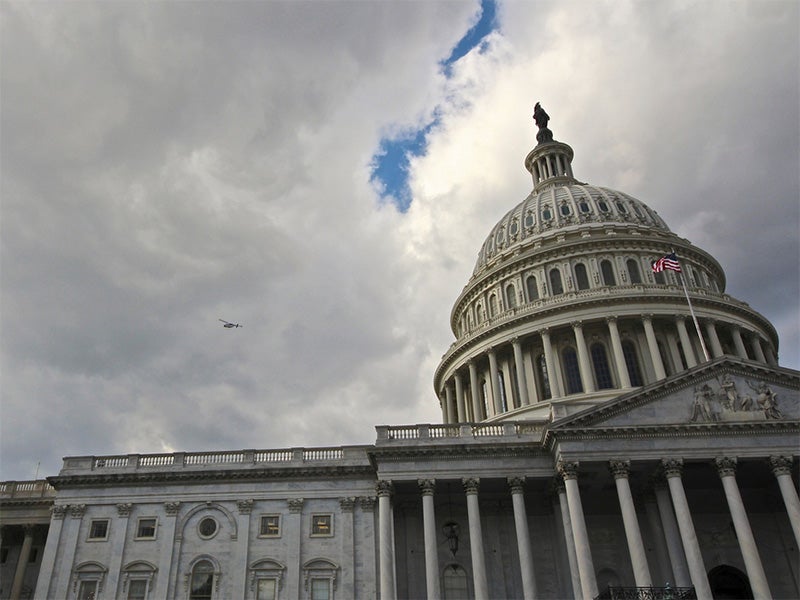 Photo by Architect of the Capitol
Washington, D.C. —
In response to a National Parks Service (NPS) proposal to force the public to pay fees for demonstrations at the National Mall, Memorial Parks and President's Park, 85 environmental, civil rights, and other advocacy organizations released a letter calling the move an attempt to place "a financial barrier that precludes equal opportunity and access, dissuading and prohibiting Americans from demonstrating."
In August, NPS issued a proposed rulemaking to revise its protest permitting process at the iconic Washington-based sites, which, as the letter notes, have been home to major civil rights, human rights, environmental, and other protests throughout the country's history, including the March on Washington and Martin Luther King, Jr.'s 1963 "I Have a Dream" speech. Advocates contend that NPS's move would infringe on the First Amendment guarantee that Congress "shall make no law … abridging the freedom of speech."
The following is a statement from Blaine Miller-McFeeley, Senior Legislative Representative at Earthjustice:
"Many of our iconic national parks are more than just treasured natural spaces — they've been gathering places for voices of dissent to challenge our country to live up to its highest ideals. At a time when many believe democracy is facing unprecedented threats in this country, it is more important than ever that we preserve the ability to speak out and protest for all. Earthjustice is proud to call on NPS to defend the bedrock principles of our system of self-government."
The full text of the letter is available below:
About Earthjustice
Earthjustice is the premier nonprofit environmental law organization. We wield the power of law and the strength of partnership to protect people's health, to preserve magnificent places and wildlife, to advance clean energy, and to combat climate change. We are here because the earth needs a good lawyer.