Citizens Sue To Block Installation Of LED Streetlights That Would Kill Seabirds And Sea Turtles
County of Maui Department of Public Works failed to perform mandated review of potential harm to wildlife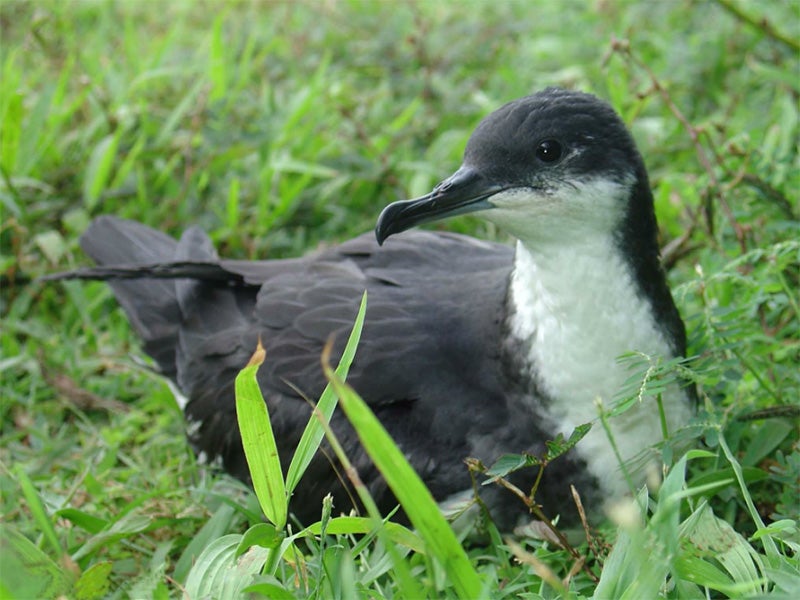 Brenda Zaun / U.S. Fish & Wildlife Service
Honolulu, HI —
Environmental groups Hawaiʻi Wildlife Fund and Conservation Council for Hawaiʻi, represented by Earthjustice, brought suit on Tuesday to block the replacement of approximately 4,800 streetlight fixtures across Maui County with new LED fixtures that threaten to kill or injure critically imperiled seabirds and sea turtles. The County of Maui Department of Public Works violated the Hawaiʻi Environmental Policy Act by moving forward with the project, in conjunction with Maui Electric Company, without the legally mandated environmental review.
For years, wildlife experts and community members warned the County that streetlights with a high blue light content can harm imperiled seabirds and sea turtles and, instead, proposed the use of other LED bulbs that filter out blue light. The County ignored these warnings, moved ahead with the streetlight replacement project, then issued a slapdash exemption declaring no environmental review was required.
Seabirds like the endangered Hawaiian petrel and the threatened Newell's shearwater can be attracted to and disoriented by bright lights, circling them until they fall to the ground from exhaustion or crash into nearby buildings. Once on the ground, the seabirds are vulnerable to getting run over by cars and predation by pets and feral animals.
"The Hawaiian petrel is critically endangered, with bright lights one of the biggest culprits in its decline," said Julie Leialoha, Interim Executive Director of Conservation Council for Hawaiʻi. "The largest remaining colonies of Hawaiian petrels in the world are on Lānaʻi and Maui. If we don't protect them here and now, we risk losing this species forever."
The new LED lights also harm critically endangered hawksbill and green sea turtles, which nest at beaches in Maui County. Newly hatched turtles can be drawn to the lights, distracting them from reaching the protection of the ocean and leaving them vulnerable to predation and vehicle strikes. Bright lights can divert adult turtles from laying eggs on Maui County's beaches in the first place.
Cheryl King / Hawai
ʻ
i Wildlife Fund
"A single bright light can kill hundreds of turtle hatchlings," said Hannah Bernard, Executive Director and Co-founder of Hawaiʻi Wildlife Fund. "Because hawksbills are so rare, we simply can't afford to allow the streetlights project to skate by without any environmental review."
"The County has no excuse for ignoring the harms of its streetlight replacement project on imperiled species, as well as the superior alternatives that are available," said Kylie Wager Cruz, an attorney in Earthjustice's Hawaiʻi office. "Hawaiʻi Island already uses LED bulbs that filter out blue light, avoiding needless harm to seabirds and turtles. It is extremely irresponsible, not to mention blatantly illegal, for the County to try to dodge the mandated environmental review process, which is designed to help the County find more environmentally responsible ways to get the job done."