Earthjustice and Sierra Club Sue Trump Administration Over Attack on Clean Car Standards
Environmental organizations head to court following rollback of California's car emissions standards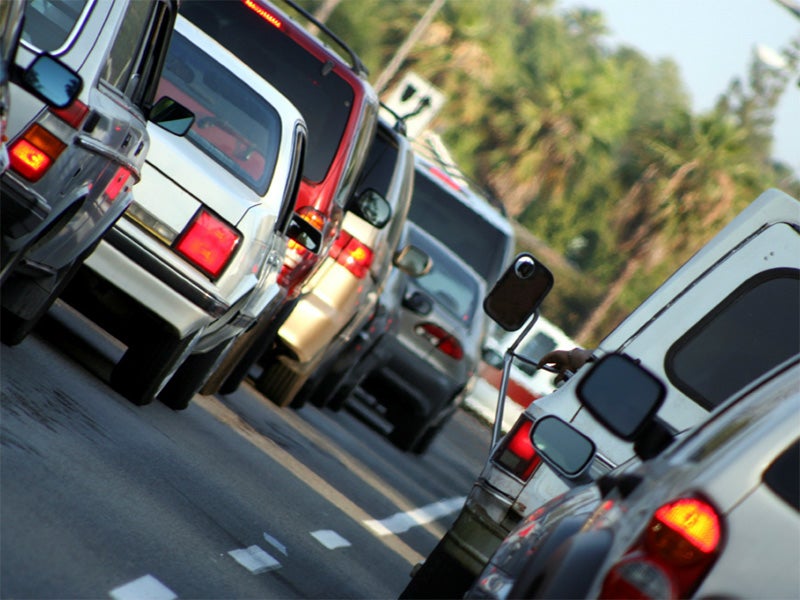 Washington, D.C. —
Today, Earthjustice and the Sierra Club, along with a coalition of other environmental groups, filed a lawsuit against the Trump administration for its attack on California, stripping the state's authority to set more stringent greenhouse gas (GHG) vehicle standards than federal standards, and rescinding California's Zero Emission Vehicle (ZEV) mandate.
The lawsuit from the environmental groups, which focuses on the National Highway Traffic Safety Administration's decision to preempt the California GHG and ZEV standards, comes on the same day that agency action was officially published in the Federal Register, and a week after California and nearly two dozen other states filed their own lawsuit against the administration over the attack on clean cars.
The Trump administration's decision to invalidate California's Clean Car safeguards has wide-reaching implications; it also affects the population in 14 states plus D.C. that have adopted these stronger restrictions on pollution from cars, including 11 states that have adopted the Zero Emission Vehicle standards. The Clean Car Standards protect the environment and the public health of more than 118 million people, upwards of 40 percent of the U.S. population.
"California's standards make cars safer and better for the environment and our health. States are empowered to do what this administration has refused to do — protect public health and curb emissions that fuel climate change. We're suing to protect people's right to a safe and healthy environment," said Paul Cort, Earthjustice staff attorney.
"We won't be idle in the face of the Trump administration's dangerous zeal to pump the brakes on our nation's most effective climate policy. Strong clean car standards are a win for the environment, public health, and consumers," said the Sierra Club's Chief Climate Counsel Joanne Spalding. "We are challenging this misguided and indefensible rule to defend the long-standing rights of states to protect their communities from tailpipe pollution."