Lawsuit Challenges Trump Administration's Expansion of Gulf of Mexico Drilling
Ruling expected soon, as groups file new complaint over offshore leases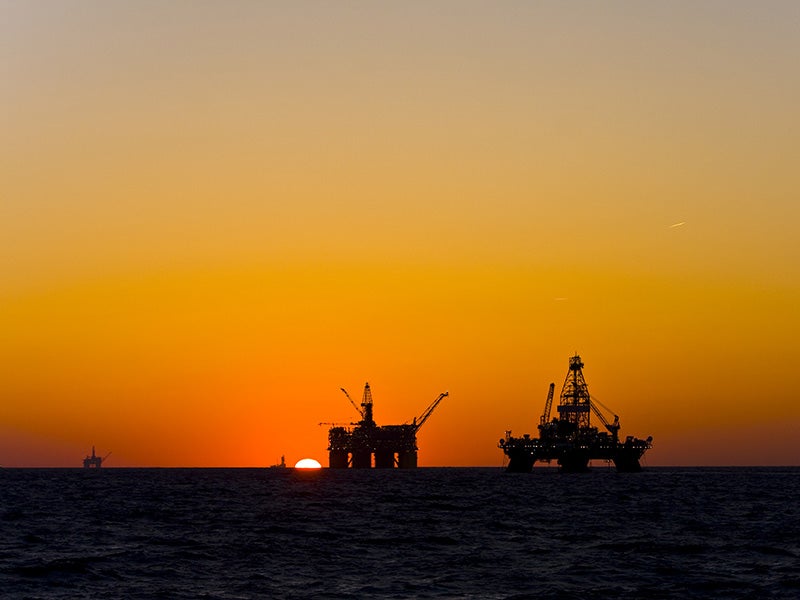 Washington, D.C. —
Environmental groups filed a legal challenge today to the Trump administration's latest oil and gas lease sale in the Gulf of Mexico. The supplemental complaint over today's offshore auction follows similar lawsuits in 2018 and 2019 that say federal officials illegally expanded Gulf drilling without fully analyzing the risks to people, wildlife, or the environment.
A ruling on the original case is expected anytime from Judge Reggie B. Walton of the U.S. District Court for the District of Columbia. That lawsuit and today's complaint were filed by Earthjustice on behalf of Healthy Gulf, Sierra Club, and the Center for Biological Diversity.
"This lease sale is coming just a month shy of the 10-year memorial of the BP Deepwater Horizon disaster and at a time of global crisis," said Brettny Hardy, an attorney with Earthjustice. "It is yet another example of the Trump administration putting profits before the health and safety of people and the planet."
After a judge struck down President Trump's order to undo a permanent ban on new oil and gas leasing in the Arctic Ocean and sensitive areas of the Atlantic, offshore development has focused on the Gulf of Mexico. In addition to offering 78 million acres in this month's Gulf lease sale, officials have rolled back offshore-drilling safety rules created in response to the 2010 BP Deepwater Horizon disaster. That rollback is also being challenged in court.
"Trump can't keep expanding offshore drilling and ignoring the damage it does to the Gulf of Mexico," said Kristen Monsell, oceans legal director with the Center for Biological Diversity. "This dirty and dangerous drilling takes a heavy toll on marine life, people, and our climate. The Gulf has been treated as a sacrifice zone for too long. We're hopeful the court will finally force this reckless administration to follow the law."
The Trump administration has been offering all available unleased acreage in the Gulf — essentially everything but the continental shelf off the Florida coast.
"By conducting this lease sale as global oil and gas prices plummet and without fully weighing the impacts, the Trump administration is falling down on its job to protect the public," said Raleigh Hoke, Campaign Director with Healthy Gulf. "In these trying times, it is more important than ever that the federal government not further harm the natural resources that so many of our Gulf communities rely on."
The lawsuit challenges the Department of the Interior's flawed analyses of the sales' environmental effects, which rely on incorrect assumptions about safety regulations and royalty rates that would apply to the leases. Interior based several of its conclusions on Obama-era policies, including the Well Control Rule and the Clean Power Plan, which the Trump administration has rolled back.
Legal Documents: