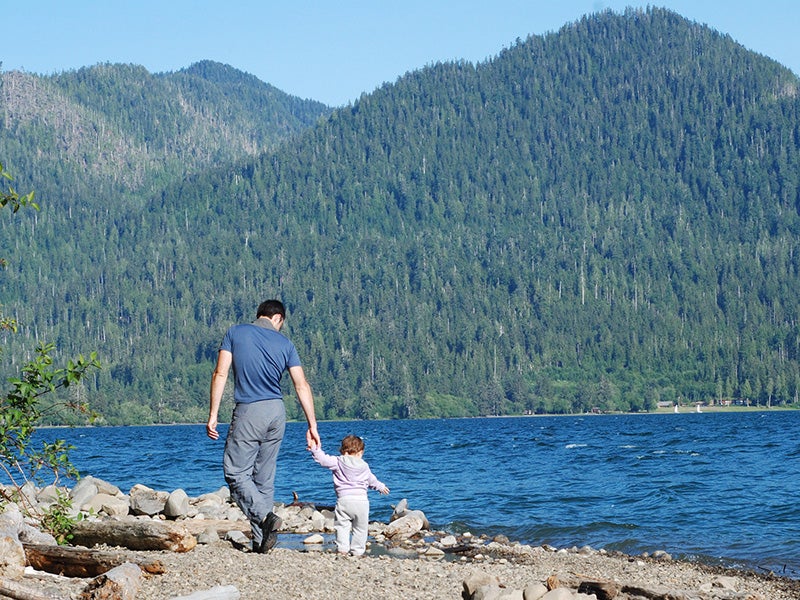 Wild Trees / CC BY-NC-ND 2.0
What's at Stake
The Roadless Rule protects nearly 50 million acres of wild forests in the U.S. from logging and new logging roads. These protected national forest lands provide clean drinking water for 60 million people.
Overview
Covering about a third of our national forests, the 2001 Roadless Area Conservation Rule protects "large, relatively undisturbed landscapes" from damaging new roads and clear-cuts in intact forests. Other economic development, including tourism projects, is permitted. The protected areas provide vital habitat for 1,500 wildlife species—and drinking water supplies for 60 million Americans.
The Roadless Rule was the product of the most comprehensive rulemaking process in the nation's history, including more than two million comments from members of the public, hundreds of public hearings and open houses, and a detailed environmental review.
Part of the overwhelming public support for the Roadless Rule (resulting from more than 600 public hearings around the nation and more than 1.6 million public comments) stems from the fact that it balances important protections with commonsense exemptions for roads for communities, hydropower and utility corridors, and mining (among others).
The Rule came under relentless attack by logging and resource extraction interests, a few conservative state governments and the Bush administration. Yet, despite those powerful foes and in the face of very long odds, Earthjustice and its allies have prevailed over the years in defending the Rule.