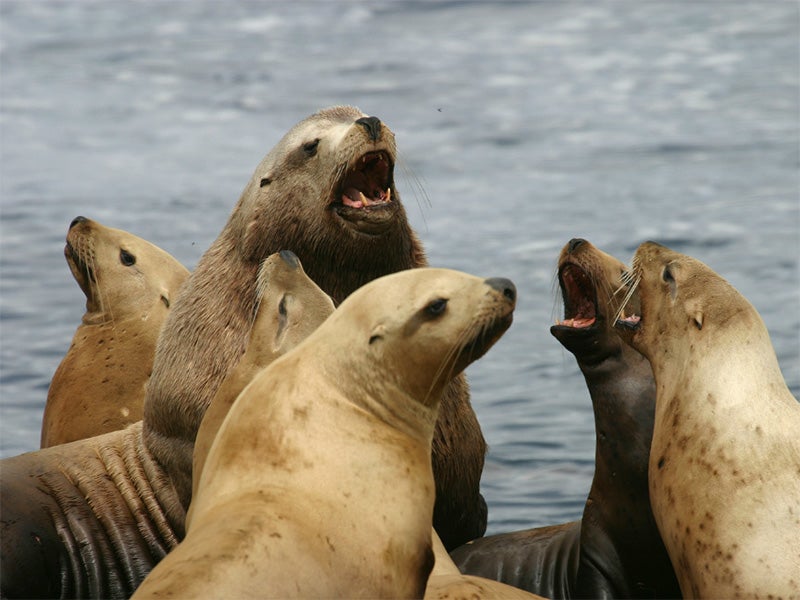 U.S. Fish & Wildlife Service Photo
What's at Stake
Earthjustice helped fend off a last-minute rule change by the outgoing Bush administration that would have effectively gutted the Endangered Species Act.
Overview
In a last-ditch attempt to weaken the Endangered Species Act at the end of the Bush administration, the U.S. Fish and Wildlife Service and National Marine Fisheries Service enacted a rule that drastically reduced one of the core protections of the law.
The Endangered Species Act requires all federal agencies to consult with expert federal wildlife agencies to ensure that their actions will not harm endangered species and, when necessary, to develop project alternatives that will mitigate any possible harm to endangered species.
Consultation has been the Act's most effective and successful safeguard by, for example, keeping factory trawlers out of Steller sea lion rookeries, establishing minimum flows for salmon in the Klamath River, and reforming management of the Northwest forests to protect the northern spotted owl and other old-growth dependent species.
The new rule eliminates the consultation requirement in a wide range of circumstances and would have reduced protections for imperiled species. The rule was enacted on December 16, 2008, and was scheduled to take effect on January 15, 2009, in the final days of the Bush administration's term in office.
Earthjustice filed a lawsuit challenging the rule in a federal district court in California. Before the rule could take effect, the incoming Obama administration rescinded it.