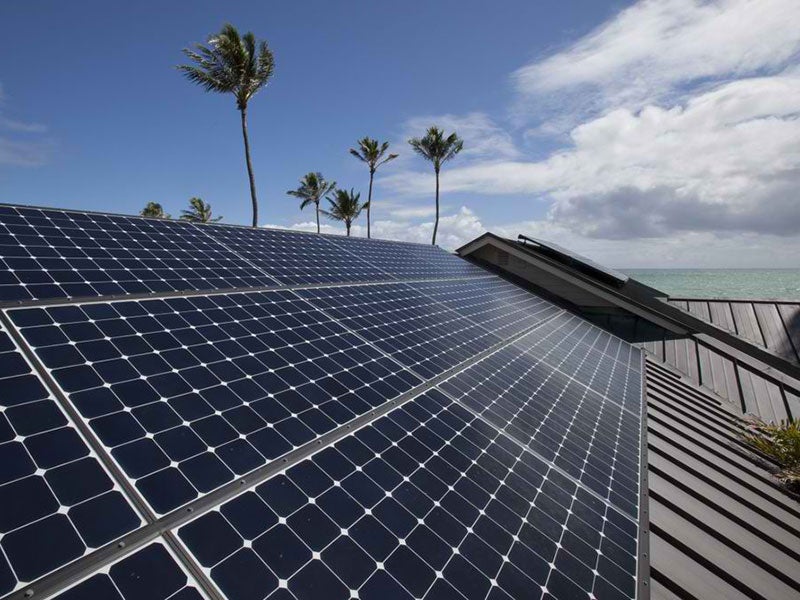 Photo Used With Permission
What's at Stake
Hawai'i is fast providing the entire nation with a framework for a clean energy future. Earthjustice is helping solar get a strong foothold in the Aloha State. Years of Earthjustice work has helped enable tens of thousands of rooftop solar installations in the state—establishing a cutting-edge precedent for the rest of the nation.
Overview
Hawaiʻi is blessed with abundant sun and wind, but the state has historically relied on imported oil for virtually all of its energy needs. In recent years, rooftop solar has become a potential "game changer" for Hawaiʻi's energy independence, and Earthjustice is working to clear the path for such clean energy to become a major part of the future grid.
Earthjustice is representing local solar industry and clean energy organizations in a dynamic legal and policy landscape that will determine the state's energy direction for decades to come.
In response to rapid growth in Hawaiʻi's solar energy sector, Hawaiian Electric (HECO) proposed a moratorium on rooftop solar installations in 2010. Public outcry and Earthjustice litigation and negotiations resulted in the utility retracting its proposed ban and repeatedly increasing the amounts of rooftop solar allowed to connect to the grid. In 2013, HECO announced proactive plans to connect even more solar generation to the grid, making the state a national trendsetter for renewable energy.