Sierra Club & Earthjustice Challenge State Plan to Approve Illegal Toxic Pollution from Two Coal-Fired Power Plants
State needs to do more to protect the health of people living in Panama City and the Tampa-St. Petersburg metro area
Alisa Coe, Earthjustice, (850) 681-0031
,
Jenna Garland, Sierra Club, (404) 607-1262, ext. 222
,
Frank Jackalone, Sierra Club, (727) 824-8813, ext. 302
St. Petersburg, FL
—
The Sierra Club and Earthjustice have asked the State of Florida to significantly strengthen its plan to address sulfur dioxide pollution coming from two of the state's oldest and dirtiest coal-fired power plants. The Lansing Smith plant, owned by Gulf Power in Panama City, and the Crystal River plant, owned by Duke Energy Progress near Tampa-St. Petersburg, are both allowed to emit sulfur dioxide, a dangerous gas that causes asthma attacks, at levels that exceed federal clean air health standards. The state needs to do more to protect the health of people living in Panama City and the Tampa-St. Petersburg metro area.
Sulfur dioxide is a dangerous gas that causes asthma attacks. (Chris Jordan-Bloch / Earthjustice)
"In Florida, we know how painful a sunburn is. When a person breathes in the dangerously high levels of pollution coming from the Lansing Smith or Crystal River coal plants, it is like a sunburn on your lungs," said Frank Jackalone, Sierra Club's Florida staff director. "When parents take their kids to the beach for the weekend, they put on sunscreen to protect against sunburns, but they can't protect against this harmful sulfur dioxide pollution coming from these coal-fired power plants. That's the state's job, and we need Florida to do its job to protect our children and communities."
Currently, the Florida Department of Environmental Protection (FDEP) plan does not meet requirements to limit sulfur dioxide pollution and protect Floridians' health. Failing to design a plan that meets the standards of the Clean Air Act could trigger costly lawsuits or the need for the United States Environmental Protection Agency to step in and ensure Florida residents are being protected from harmful pollution.
"Sulfur dioxide pollution triggers asthma attacks and heart attacks, and even five minutes of exposure can do real damage to sensitive populations, like young children and the elderly," said Rudy Scheffer, vice chairman of Sierra Club Florida. "It's unacceptable for the state to finalize a plan that ignores the facts and takes no real steps to reduce the toxic pollution that is so harmful to Floridians. We're stepping in now to tell the state of Florida: don't pass the buck on clean air."
"In a state known for its beauty and outdoor recreational opportunities, Florida's children should be able to play outside in air that doesn't harm them. It's time to bring these old, polluting, power plants up to modern standards," added Alisa Coe, an attorney with Earthjustice who works on clean air issues in Florida.
More than 1,700 Sierra Club members and supporters signed an online action alert asking the Department of Environmental Protection to significantly strengthen its proposed sulfur dioxide plan before putting it into effect. The state has recently finalized a separate but related set of air pollution standards that will result in some reductions of sulfur dioxide pollution, but these improvements will not take effect for several years, and do not guarantee safe air quality, leaving tourists and Florida's most vulnerable residents at risk of serious illness.
Related Documents: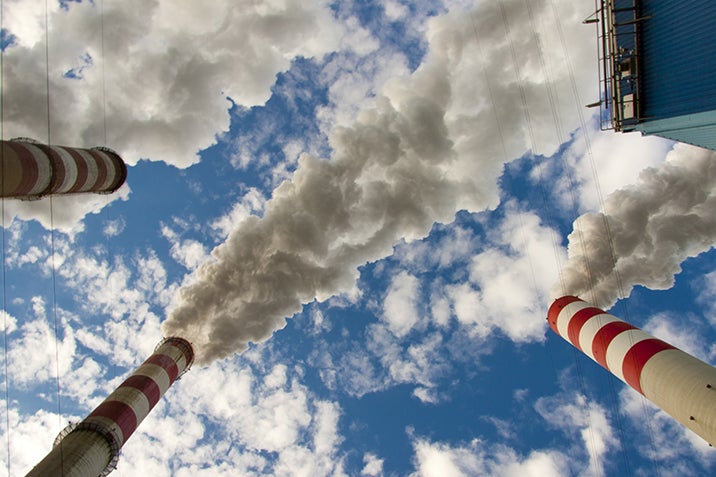 Earthjustice is the premier nonprofit environmental law organization. We wield the power of law and the strength of partnership to protect people's health, to preserve magnificent places and wildlife, to advance clean energy, and to combat climate change. We are here because the earth needs a good lawyer.