Board of Supervisors Passes Resolution Urging Port of San Francisco to Restrict Fossil Fuels
Community leaders, groups applaud decision to protect Bay Area communities
San Francisco, CA
—
The Board of Supervisors today passed a resolution supporting and encouraging the Department of the Environment and the Port of San Francisco in developing a policy to bar the transportation and export of hazardous fossil fuel materials in San Francisco. Supervisors Malia Cohen and Scott Wiener introduced the resolution to prohibit the movement of crude oil, coal, and petroleum coke (petcoke) through San Francisco, citing safety concerns, dangers to the environment, public-health hazards, economic pitfalls, and public opposition.
"San Francisco has always been known as a city at the forefront of environmental change. This resolution barring the handling of polluting, climate-warming fuels proves yet again that it is a city that leads the world in envisioning a better way to live," said Stacey Geis, Earthjustice managing attorney of the California office.
"We know that in order to avoid the worst effects of climate disruption we have to keep these dirty fuels in the ground," said Sierra Club San Francisco Bay Chapter organizer Jess Dervin-Ackerman. "Fossil-fuel exports endanger community health and safety, and today's vote proves that our leaders understand that reality. We commend the Board's action, which sends a strong message to the fossil-fuel industry that we won't pay the price for their irresponsible practices."
If the Port were to officially limit the handling of dirty fossil-fuel commodities, it would be the first such policy in the nation. No fossil fuels are currently handled at the Port, and its leaders have shown a willingness to take action to prevent future exports at their facilities. As soon as November, the Port will issue a request for proposals for an iron ore terminal at Pier 96. The Port has indicated that the RFP will include official language barring proposals for projects that would handle fossil fuels.
"San Francisco is and should be a climate and air quality leader, and the Port's consistent refusal to accept any dirty energy business puts the City's money where its mouth is," said 350 San Francisco policy advocate Jed Holtzman. "We commend the Port for preventing the transport and export of dirty energy commodities through the heart of the Bay Area, and we look forward to working with them to formalize their commonsense policy. This raises the bar for other ports in the region, which have serious climate and public-health impacts on their communities."
The Board's vote comes in the context of increased public awareness of and opposition to the health and safety impacts of the transport of fossil fuels through Bay Area communities. Due to strong community organizing, coal-, petcoke-, and oil-export facilities have been unable to move forward along much of the West Coast. A number of communities in California have passed resolutions opposing the transport of fossil fuels by rail, including Berkeley, Richmond, and, most recently, Oakland. In May, the San Francisco Environment Commission unanimously passed a resolution to work with the City and Port on crafting a policy to ban the exports of coal, oil, and petcoke.
"Exporting coal, oil, and petroleum coke from the Port of San Francisco would threaten San Francisco Bay with pollution from toxic coal dust and oil spills," said Deb Self, executive director of San Francisco Baykeeper. "An accident in or en route to the Port could cause devastating damage to lives and property, not to mention the impact on our environment and global climate. We applaud the Board of Supervisors' action and we urge the Port to craft a sound policy that protects the Bay and San Francisco neighborhoods."
While San Francisco does not currently export fossil fuels, the coal and oil industries have strong footholds in other parts of the Bay Area. In the next two years the number of rail cars carrying oil into the Bay Area is forecast to increase 20-fold to 200,000. Four refineries in the East Bay process heavy crude oil and some are planning to bring in oil from the Canadian tar sands, which is dirtier and more carbon-intensive than conventional crude. Oil from North Dakota, which is also coming into the Bay Area, is highly combustible and raises safety worries in communities along the railways. Meanwhile, coal dust and diesel particulate matter from the numerous mile-long, open-top trains that transport coal into the Bay Area for shipment overseas pose significant air and water quality threats to Bay Area families. On average, the BNSF estimates that each uncovered rail car can potentially lose up to 500 pounds of coal per trip, or more than 60,000 pounds lost per train. Coal breaks apart easily to create dust that contains lead, arsenic, uranium, and hundreds of other heavy metal toxins harmful to fish and human health. Coal dust also can contribute to train derailments.
Just last month thousands of Bay Area residents rallied in solidarity with the more than 400,000 citizen activists who made the People's Climate March in New York City the largest climate action in history. Sierra Club San Francisco Bay Chapter director Michelle Myers said, "There is a growing consensus that it's well past time to turn away from the practices that have brought us to the brink of global climate catastrophe. If San Francisco wants to be a global environmental leader, we have to say 'no' to dirty fossil fuels and invest our resources in developing the 100% clean-energy future we need. Other Bay Area communities are already moving forward with Community Choice energy programs while San Francisco's CleanPowerSF program remains bogged down by city politics and special-interest lobbying."
Ultimately, the Port's action to prevent the handling and export of fossil fuels could take many forms. The Sierra Club San Francisco Bay Chapter and its partners—including the Asian Pacific Environmental Network, Communities for a Better Environment, Earthjustice, San Francisco Baykeeper, and West Oakland Environmental Indicators Project—will continue to work with City and Port officials to ensure that the Port implements a policy that protects San Francisco from the dangers of fossil-fuel exports.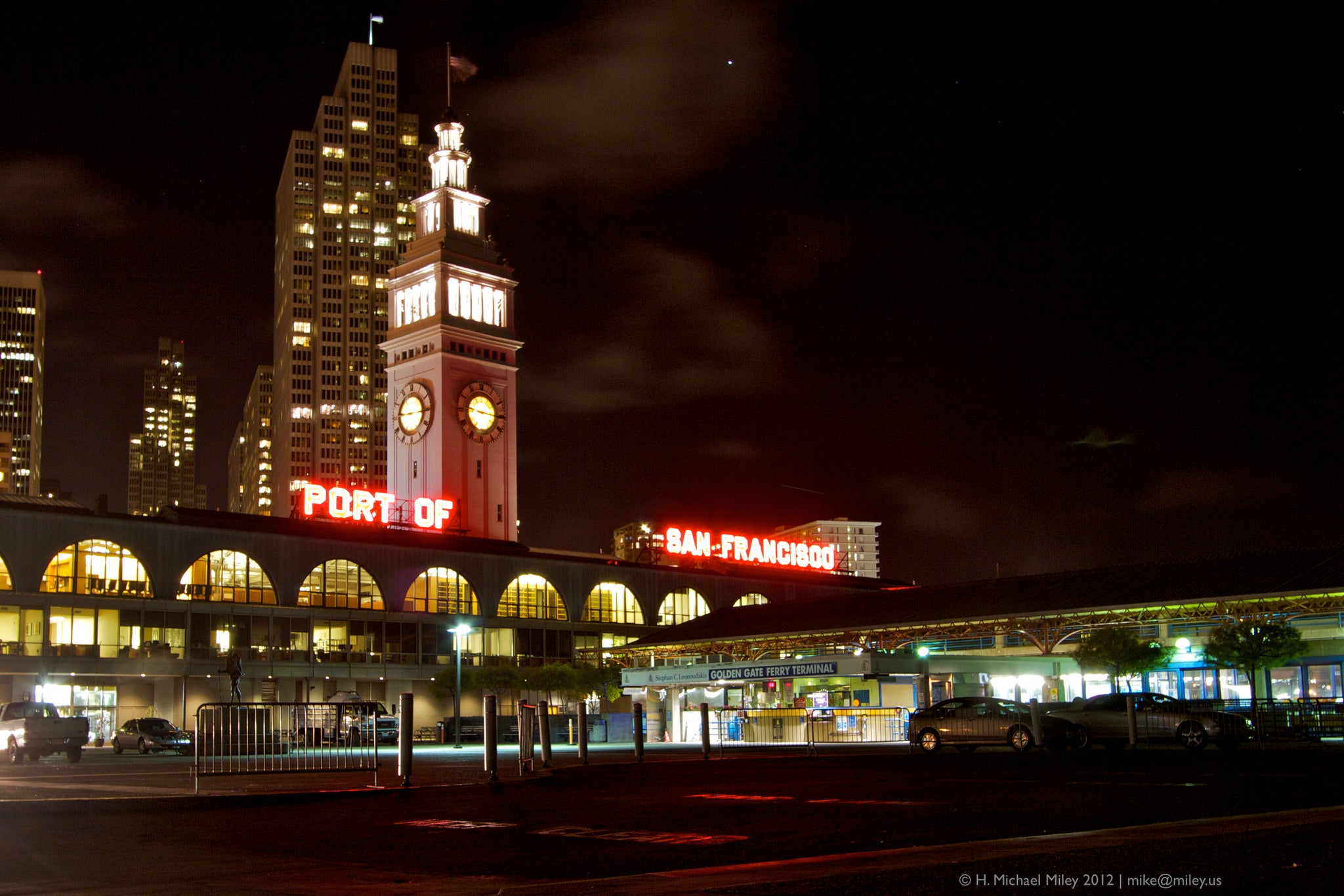 Earthjustice is the premier nonprofit environmental law organization. We wield the power of law and the strength of partnership to protect people's health, to preserve magnificent places and wildlife, to advance clean energy, and to combat climate change. We are here because the earth needs a good lawyer.