Climate Groups Mobilize to Remember the Impacts of Climate Change Since Superstorm Sandy
Today people are coming together all across the country in a digital day of action to remember Superstorm Sandy
Washington, D.C.
—
Today, people are coming together all across the country in a digital day of action, in communities large and small, to remember the undeniable impacts of climate change pollution, share their stories, and speak up for action on climate change.
In the two years since Superstorm Sandy ravaged the East Coast, communities across the nation have suffered through new extreme droughts, storms, wildfires and "biblical" flooding. Too many of us are now having to fight to survive what science is telling us is just the beginning of our new reality with a changing climate because of the unlimited burning of fossil fuels.
In September, 400,000 people came together in New York City for the largest climate march in history. We are all affected by climate change, and we need everyone to protect our future. But by choosing to take responsibility for each other, we find resilience. In 2014 alone, we have seen deadly flooding in Phoenix and Detroit; wildfires from San Diego to Walla Walla; and record-breaking heat and drought in the farmlands of California and Texas. The stories from Staten Island, from Cedar Rapids, from New Orleans, from Boulder, from Oklahoma are stories of resilience and rebuilding, of compassion and strength that show the best of the American spirit.
People across our country also show that spirit through our work to fight the carbon pollution that is driving climate change and to grow clean energy, and our members have mobilized, volunteered, contributed, occupied and rebuilt our neighbors' homes and communities in the wake of climate disasters. We have marched, written, protested, lobbied and found innovative ways to act on climate pollution by switching to clean energy.
Today we come together to remember those who have suffered and those who continue to survive the impacts associated with carbon pollution. We re-commit ourselves and our communities to taking responsibility for our future, so that it is safer, healthier and more prosperous.
#ActOnClimate
The Climate Reality Project, Climate Relief Fund, Iowa Climate Advocates, League of Conservation Voters, Nuclear Information & Resource Service, Organizing for Action, Physicians for Social Responsibility, U.S. Climate Plan, Earthjustice, Climate Parents, Citizens for Global Solutions, Women's Earth and Climate Action Network, Sierra Club, Population Connection, NY Sun Works, Environment America, Oxfam Action Corps NYC.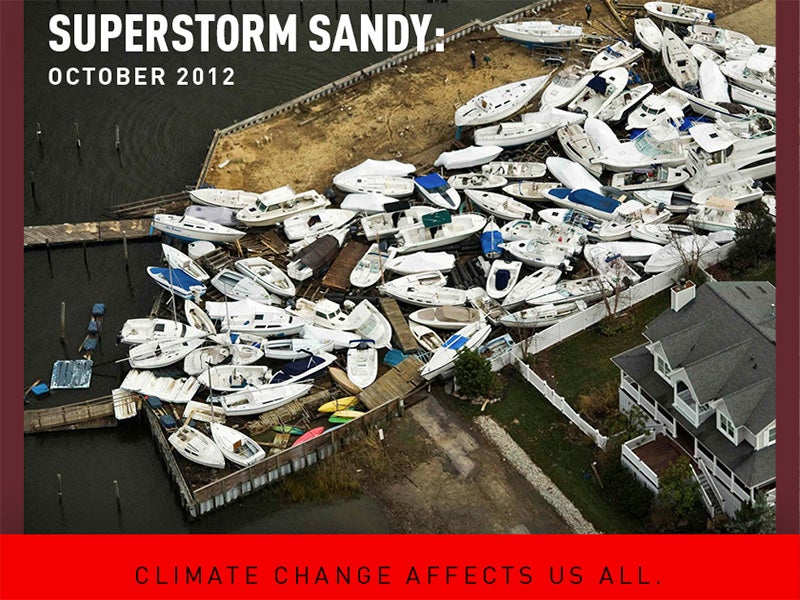 Earthjustice is the premier nonprofit environmental law organization. We wield the power of law and the strength of partnership to protect people's health, to preserve magnificent places and wildlife, to advance clean energy, and to combat climate change. We are here because the earth needs a good lawyer.