Communities Call for Stronger Protection from Oil Refineries' Air Pollution; EPA's Public Comment Period Ending
More than 275,000 comments submitted from communities across the nation
Washington, D.C
—
The U.S. Environmental Protection Agency has received more than 275,000 public comments supporting strengthening health and safety standards proposed in May that would reduce hazardous air pollution from oil refineries. In addition, EPA received a comment letter from nearly 100 community, health, and environmental organizations.
Tomorrow, October 28, the EPA's public comment period on the proposal ends.
Community comments provide support for finalizing a more robust standard by specifically calling for reducing emissions from not only some parts of a refinery, but also leaks and flaring of cancer-causing air toxics. Comments were generated by Earthjustice, CREDO, Sierra Club and many others.
The groups that submitted the letter include community and environmental groups representing residents who live near many of the 149 oil refineries currently operating in 32 states.
"Communities living in the shadow of refineries are calling on EPA to do its job to protect everyone's need to breathe clean, healthy air," said Earthjustice attorney Emma Cheuse, who, with co-counsel Environmental Integrity Project, brought the lawsuit that forced EPA to update these national air standards. "Now it's time for EPA to set strong new protections, especially for children and communities hit from all directions by way too much toxic air pollution."
The proposed standards—to be finalized in June 2015—reduce cancer risk caused by refineries for millions of Americans by preventing thousands of tons of toxins from being released into the air.  But in comments filed with EPA, community and environmental groups explain why EPA needs to do more to meet the Clean Air Act's basic requirements to assure that communities nationwide have strong and equal protection from toxic air pollution.
The proposed new standards include a national fenceline monitoring requirement for the first time which would require refineries to measure the toxic air contaminant benzene at the fenceline as it crosses into the local community's air. In addition, if benzene exceeds the new action level EPA proposes to establish, the federal agency would require a plan for corrective action.
In addition, the proposed standards would require tighter controls on emissions from storage tanks and other parts of refineries that are major contributors to toxic air pollution (such as delayed coker units) along with operational and monitoring requirements on flaring or the burning of waste gas, which is, too often, used routinely and which creates harmful pollution.
The proposed standards also finally remove unlawful loopholes that previously allowed refineries to escape scot-free when they violated the air standards.
For EPA's new standards to provide much-needed protection for communities on the ground, groups are calling for stronger fenceline monitoring requirements that would mandate the use of the best current technology to give neighborhoods a real-time, continuous measure of pollution, which communities can use to protect their families' health.
The standards also must require accessible public reporting and enforceable consequences for excess pollution so refineries promptly fix problems. In addition, groups want to see a hard limit on flaring to ban its routine and unnecessary use and to assure refineries minimize flaring in all other circumstances, as well as tighter controls to reduce leaks, and limit hydrogen cyanide emissions from other parts of refineries.
And communities call on EPA to find the current health risks unacceptable. EPA acknowledges that 7 million people are exposed to higher cancer risk from refineries—they are disproportionately African-American and Latino—and the numbers translate into an extra cancer case every year and half. Even one extra cancer case is too many. And that's on top of all of the other health threats refineries cause, including the risk of catastrophic exposure from fires and explosions that EPA needs to address.
In 2012, Earthjustice and the Environmental Integrity Project filed suit on behalf of Air Alliance Houston, Port Arthur-based Community In-Power and Development Association, Texas Environmental Justice Advocacy Services (T.E.J.A.S.), Louisiana Bucket Brigade, Wilmington-based Coalition For A Safe Environment, Del Amo Action Committee and California Communities Against Toxics. The EPA entered into a consent decree to resolve the lawsuit, which led to the proposed rulemaking and requires EPA to take final action by June 2015.
map of refineries in the United States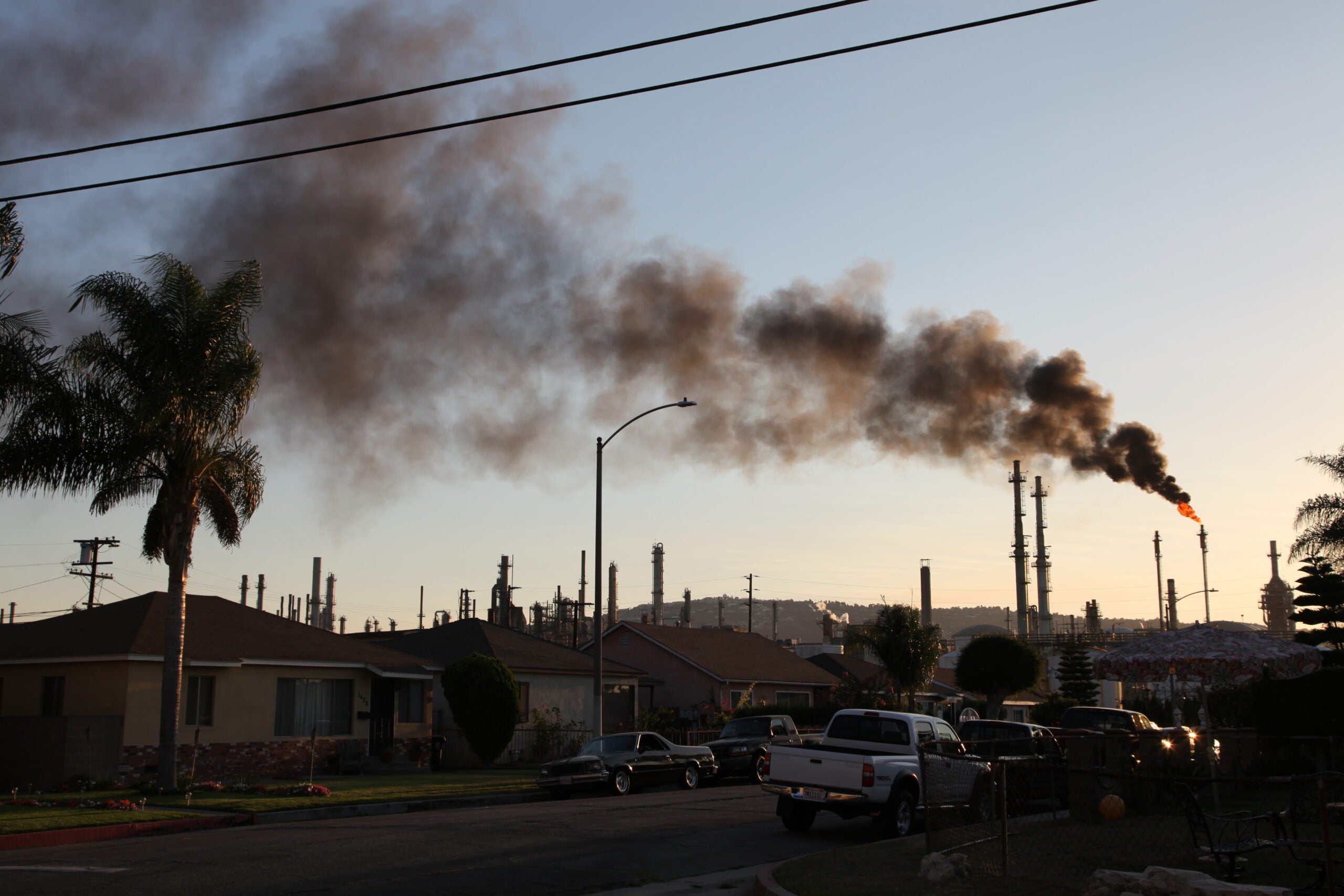 Earthjustice is the premier nonprofit environmental law organization. We wield the power of law and the strength of partnership to protect people's health, to preserve magnificent places and wildlife, to advance clean energy, and to combat climate change. We are here because the earth needs a good lawyer.