Victory
—
In U.S. District Court late Tuesday, federal judge ruled that the U.S. Environmental Protection Agency (EPA) has to complete an overdue review and, update the national standards controlling ozone pollution also known as smog. The lawsuit filed on behalf of the American Lung Association, Environmental Defense Fund, Natural Resources Defense Council, and the Sierra Club—comes…
Jessica Hodge, Earthjustice, (202) 745-5201
San Francisco, C.A.
—
In U.S. District Court late Tuesday, federal judge ruled that the U.S. Environmental Protection Agency (EPA) has to complete an overdue review and, update the national standards controlling ozone pollution also known as smog.
The lawsuit filed on behalf of the American Lung Association, Environmental Defense Fund, Natural Resources Defense Council, and the Sierra Club—comes after the EPA missed the legal deadline in March 2013 to complete the review of these standards mandated by the federal Clean Air Act. Setting a court ordered schedule in motion. The judge directed the EPA to issue a proposal by December 1, 2014 and a final rule by October 1, 2015.
EPA last adopted national standards for ozone on March 12, 2008, during the Bush administration. The 2008 standards were significantly weaker than recommended by doctors and EPA's own science advisors. The EPA Administrator at the time, Lisa Jackson, publicly acknowledged that the 2008 ozone standards were scientifically and legally "indefensible." As a result, EPA proposed to strengthen the standards in January 2010. After various delays, EPA was poised to finalize new standards in September 2011, but President Obama directed EPA to delay the standards. Instead, the President said EPA would review and revise the standards by the Clean Air Act's five-year mandatory review deadline of March 2013. The administration failed to meet that timetable.
Statement by Earthjustice Attorney Paul Cort:
"Smog pollution across this country is linked to thousands of deaths and tens of thousands of cases of sickness and hospitalization each year. The court's decision today will finally put an end to EPA's foot dragging on these important health standards."
"We have not seen a real, scientifically defensible update to our national smog standards in over 15 years. And ozone pollution still is harming people every day. Enough is enough."
Ozone, also known as smog, aggravates asthma and other breathing problems, often sending people to emergency rooms and hospitals due to lung distress. Research now links smog to increased risk of low birth weight in babies and cardiovascular harm. Children and senior citizens are at special risk, as are people with respiratory and cardiovascular disease. According to EPA estimates, more protective ozone standards could annually save up to 12,000 lives, prevent tens of thousands of asthma attacks and hospital visits, and prevent hundreds of thousands of lost school and work days.
American Lung Association's "State of the Air" report released today shows that nearly half of all Americans live in areas with unhealthy air. In 2013, there was also a significant worsening of ozone pollution. Ranking in the top ten worst cities for ozone pollution include: Los Angeles, Washington D.C., Houston and Las Vegas.
This is the latest in a series of court actions by Earthjustice over more than a decade that seek stronger protections against ozone pollution. For more information, learn about our smog work.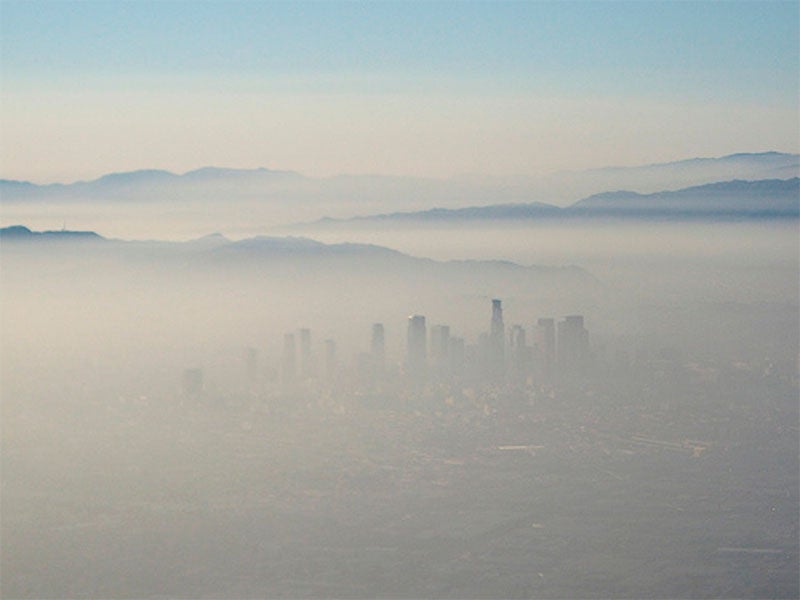 Earthjustice is the premier nonprofit environmental law organization. We wield the power of law and the strength of partnership to protect people's health, to preserve magnificent places and wildlife, to advance clean energy, and to combat climate change. We are here because the earth needs a good lawyer.