Court Rejects Inaccurate & Misleading Language in La Habra Heights Fracking Ballot Initiative
Victory
—
Residents seek to ban new oil and gas wells
Adrian Martinez, Earthjustice, (415) 217-2112
,
Kathy Steele, La Habra Heights Oil Watch, (562) 697-4340
Los Angeles, CA
—
The Los Angeles Superior Court ruled in favor of La Habra Heights residents today by rejecting inaccurate oil and gas-backed language from being included in a March 2015 ballot initiative. The Court ordered the City to revise the language. The community-proposed initiative aims to ban new oil and gas development, including high-intensity practices like fracking and acid well stimulation that have been linked to serious health and environmental impacts. 
This victory comes as a result of an Earthjustice, La Habra Heights Oil Watch, and the Center for Biological Diversity lawsuit against language that would have deceived the public into thinking that "The Healthy City Initiative," otherwise known as Measure A, covers a broader scope of the industry than it actually does.  
"Enough is enough. The oil industry needs to stop," said Earthjustice attorney Adrian Martinez. "The La Habra Heights community voted to put a ban on new fracking on the ballot. I'm glad that with today's ruling, come March, residents will hopefully know exactly what they are voting for, so they can stand against rampant and invasive oil and gas development." 
"Air, water, and health—that's what's at stake," said Center for Biological Diversity attorney Hollin Kretzmann. "New oil and gas development and high-intensity operations like fracking put us at risk in these areas.  Now, residents can decide at the ballot box if they want more of this development, without being misled by oil industry language."    
"This ruling is a victory for residents that want to preserve the green and peaceful community we love," said La Habra Heights Oil Watch spokeswoman Kathy Steele. "We organized residents together to support the Healthy City Initiative, so that we can stop new invasive drilling developments from destroying it." 
Background
In November, La Habra Heights residents proposed and voted to place Measure A on the March 2015 ballot after mounting concerns over the environmental and health effects additional invasive drilling would have on their community. 
On December 1, an industry-backed lawsuit pressured the City to change Measure A's ballot language to the point where it would mislead voters as to the true purpose and intent of the initiative. 
If passed in March, this initiative would prohibit land use for drilling new oil and gas wells, new high-intensity petroleum operations like hydraulic fracturing, and the reactivation of idle wells. The initiative would also ensure that operators with vested rights, including rights to use high-intensity techniques, could continue their operations.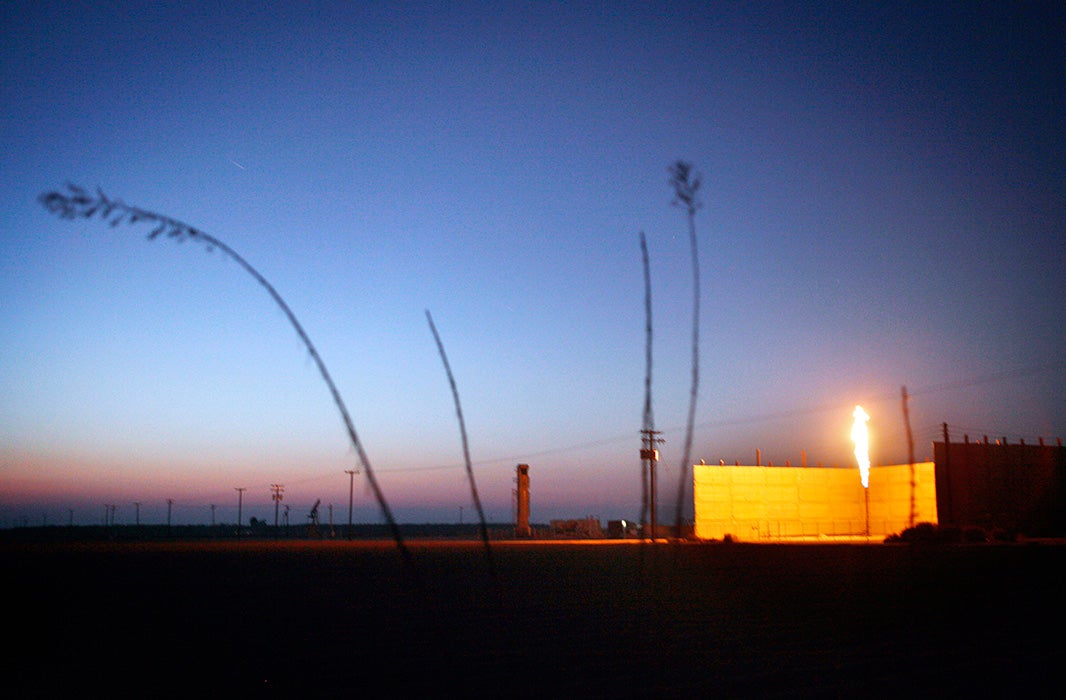 Earthjustice is the premier nonprofit environmental law organization. We wield the power of law and the strength of partnership to protect people's health, to preserve magnificent places and wildlife, to advance clean energy, and to combat climate change. We are here because the earth needs a good lawyer.