House of Representatives Passes Another California Water Grab Bill
Legislation imperils West Coast fishing jobs, California Bay-Delta farmers, endangered species
Washington, D.C.
—
By a vote of 230-182, the House of Representatives passed legislation today that would weaken protections for salmon and other native species in California's Bay-Delta estuary and threaten thousands of fishing and farming jobs in the Bay-Delta and beyond. The Obama Administration has already threatened to veto the bill (H.R. 5781). This legislation passed with strong Republican support and against the wishes of the state of California, northern California members of Congress, and numerous fishing and environmental organizations.
The record-breaking drought has led to low water supplies throughout California and other parts of the West, and despite recent rainfall more than 90% of the state remains in severe drought. This bill would chip away at environmental safeguards to siphon water from Northern California to wealthy agribusinesses under the false banner of "drought relief." This would come at the expense of the fragile Bay-Delta ecosystem, not to mention Northern California farmers, fishermen, and communities that are also suffering through this drought.
Karen Cunningham, on the Delta's Bradford Island, is a Delta cattle rancher for a longtime ranching family that has had to sell off a third of its herd due to the lack of grazing land caused by the drought. See more stories at earthjustice.org/drought »
Brad Zweerink for Earthjustice
Stories of people who would be left high and dry by water grab bills like H.R. 5781 are available at earthjustice.org/drought.
Statement from Earthjustice legislative counsel Marjorie Mulhall:
"What we're seeing is another attempt by some members of the California congressional delegation to prop up a relatively small group of corporate agribusinesses at the expense of other industries, communities, and the environment. It's disappointing to see this bill's proponents use record-breaking dry conditions as an excuse to go after environmental protections they never liked. We need real solutions that equip communities across California and other parts of the West to get through this and future droughts, not attacks on environmental safeguards that also protect thousands of West Coast fishing and farming jobs."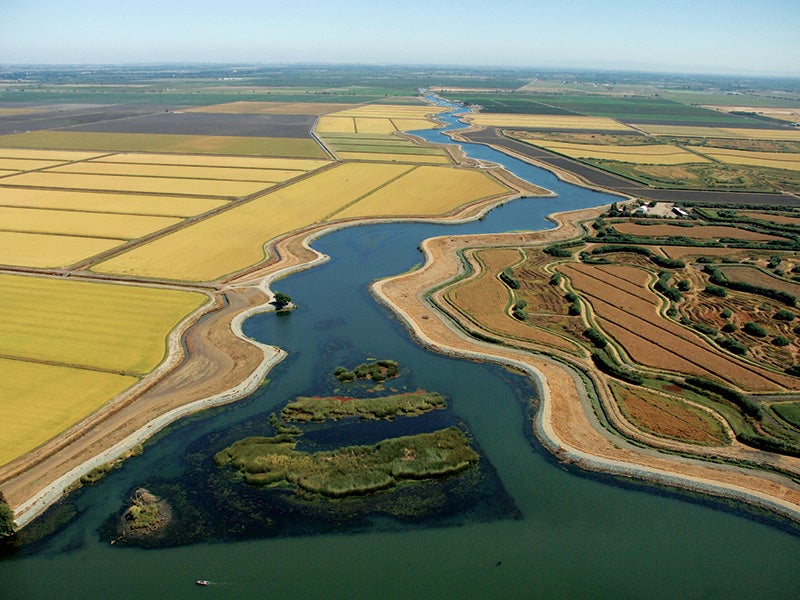 Earthjustice is the premier nonprofit environmental law organization. We wield the power of law and the strength of partnership to protect people's health, to preserve magnificent places and wildlife, to advance clean energy, and to combat climate change. We are here because the earth needs a good lawyer.