Joint Statement on U.S. Supreme Court Decision to Hear Industry Challenge to the Mercury and Air Toxics Standards
Civil rights and conservation groups will continue to defend these critical protections before the U.S. Supreme Court
Washington, D.C.
—
Today, the U.S. Supreme Court agreed to hear industry's challenge to the Environmental Protection Agency's (EPA) 2012 Mercury and Air Toxics Standards for power plants burning coal and oil. Earthjustice represented the NAACP, the Sierra Club, Clean Air Council and the Chesapeake Bay Foundation in successfully defending these pollution safeguards in the D.C. Circuit Court of Appeals, and will continue to represent these groups in the Supreme Court.
The following are statements from these organizations on the Supreme Court's decision. Background information about this case can be found at the end of the release. 
Statement from Jacqui Patterson, Director, NAACP Environmental and Climate Justice Program:
"As per the tagline of our 2012 Coal Blooded Report, 'Putting Profits Before People' the financial interests of corporate entities in maintaining the status quo continue to trump protection of the public health of communities suffering under ingesting a steady diet of mercury, arsenic, lead, etc. from coal fire power plant pollution. Given the impact, in terms of high rates of asthma attacks, birth defects, learning challenges, etc., we will persist in the pursuit of upholding the duty of the EPA to establish safeguards for communities until justice is served."
Statement from Jon Mueller, Chesapeake Bay Foundation's Vice President for Litigation:
"The polluters fighting this battle are putting their profits ahead of the human health risks from mercury pollution, which has led to fish consumption advisories around the country as well as here in the Chesapeake Bay region."
Statement from Joseph Minott, Executive Director of the Clean Air Council:
"EPA's Mercury and Air Toxic's Rule is an important and long-overdue step forward in protecting public health. Power plants are responsible for 50% of total U.S. emissions of mercury, a neurotoxin that pollutes our air and waterways and puts our children at risk. EPA's MATS rule would significantly reduce emissions of mercury and other dangerous air pollutants from these power plants, preventing up to 11,000 premature deaths each year. We hope that in considering this case the Court will be cognizant of the fact that the public health benefits of this rule – conservatively estimated by EPA at $37–$90 billion—will dwarf the cost to industry of bringing its oldest and dirtiest power plants up to modern standards."
Statement from James Pew, Earthjustice's lead counsel on this case:
"Coal-fired power plants are the worst of the worst polluters. We look forward to explaining why the Supreme Court should reject the coal and power lobbies' latest cynical attempt to put their own profits before the public's health and welfare. These lobbies are not above the law, and countless families across the country badly need the public health and environmental protections the industry is trying to eliminate."
BACKGROUND INFORMATION
Coal-fired power plants are the largest source of toxic air pollutants, and account for almost half of the nation's mercury emissions. The 1990 Clean Air Act amendments gave EPA authority to set limits requiring the maximum achievable reductions in mercury, arsenic, lead and many other hazardous air pollutants that power plants emit. EPA finally exercised that authority in 2012. Corporate polluters and their allies immediately filed a lawsuit challenging this rule.
If the Supreme Court allows the Mercury and Air Toxics Standards to take effect, they will prevent up to 11,000 premature deaths each year, along with nearly 5,000 heart attacks, 130,000 asthma attacks, and more than 540,000 missed days of work. They will also protect babies and children from exposures to mercury than can damage their ability to develop and learn. The EPA has estimated that every year, more than 300,000 newborns face elevated risk of learning disabilities due to exposure to mercury in the womb.
KEY FACTS FROM THIS CASE
More than 10,000 waterbodies and over 46,000 miles of river in the northeast U.S. alone are too polluted for fishing, primarily because of mercury emissions.
The Standards will reduce mercury emissions by 75%. They will also greatly reduce many other highly toxic pollutants also by requiring the highest-polluting plants to match the performance of their more responsible competitors.
Many responsible power plants have already reduced their pollution, and several of those companies are supporting the Standards in court. As those companies said in a Supreme Court filing in EPA's defense, the Standards put an end to the "free ride" enjoyed by the worst polluters.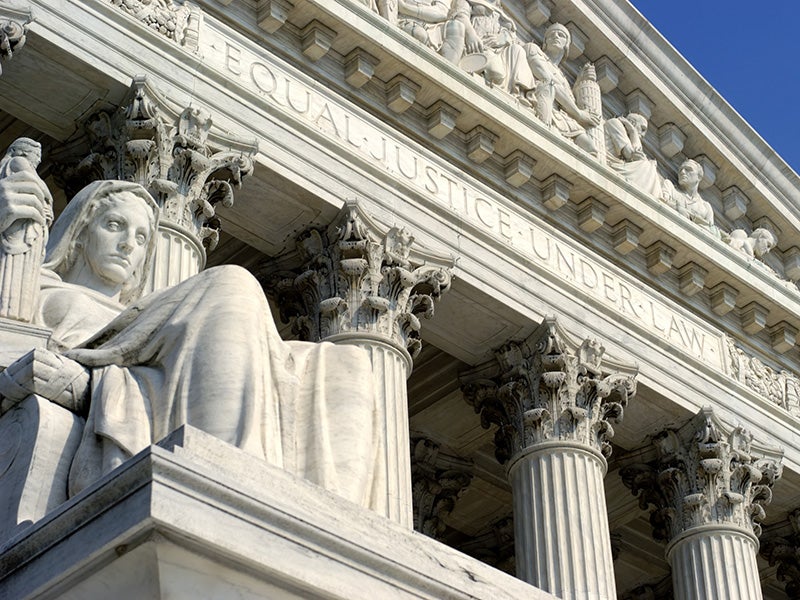 Earthjustice is the premier nonprofit environmental law organization. We wield the power of law and the strength of partnership to protect people's health, to preserve magnificent places and wildlife, to advance clean energy, and to combat climate change. We are here because the earth needs a good lawyer.