Lawsuit Challenges Alon Refinery's Plan To Open Floodgate of Bakken Crude Into California's Central Valley
Rail terminal expansion plan would ramp up 'bomb train' traffic, increase air pollution in region with some of the worst air quality in U.S.
Maggie Caldwell, Earthjustice, (415) 217-2084
,
Tom Frantz, Association of Irritated Residents, (661) 910-7734
,
Kassie Siegel, Center for Biological Diversity, (951) 961-7972
,
Gordon Nipp, Sierra Club, Kern-Kaweah Chapter, (661) 872-2432
Bakersfield, CA
—
A coalition of concerned citizens, environmental groups, and health and safety advocates filed a lawsuit against the Kern County Board of Supervisors today challenging its approval of a massive oil refinery and rail project that will further harm air quality in the San Joaquin Valley and subject residents in several states to the catastrophic risks of a derailment involving scores of tanker cars filled with explosive Bakken crude oil.
The Alon Bakersfield Refinery Crude Flexibility Project, approved by the board in September, would enable the refinery to unload crude from over 200 tanker cars per day, a five-fold increase allowing it to import up to 63.1 million barrels of crude per year. This would allow the shuttered Bakersfield refinery to reopen and run at full capacity, processing 70,000 barrels of crude per day. The lawsuit filed today points out that Kern County failed to meet its legal duty to fully assess the project's risks and disclose them to the public.
Reopening this facility would subject residents of the San Joaquin Valley to further deterioration of their air quality, which is already badly impaired by industrial pollution. Bakken crude emits high levels of volatile organic compound emissions that lead to ozone pollution, which in turn causes respiratory illnesses such as asthma. Bakersfield already has the country's third most polluted air, according to the American Lung Association, and one in six children in the Valley will be diagnosed with asthma before age 18. The refining of tar sands crude, which is far dirtier than local crudes, will result in higher emissions of greenhouse gases, nitrogen, sulfur and toxic metals.
Two mile-long trains a day would snake along treacherous routes through the Sierra Mountains, past numerous Central Valley communities—and right past Bakersfield High School. Derailments and explosions involving Bakken crude have been increasing as production has ramped up. In 2013, a derailment and subsequent explosion in Lac Megantic, Quebec, destroyed much of downtown and killed 47 people.
"The people of Kern County deserve better of its leaders who would put industry's rush for profit before the job of protecting its citizens from further air degradation and greater risk of danger and tragedy," said Earthjustice associate attorney Wendy Park. "This proposal is wrong for Kern County, and wrong for California, which is trying to embrace a clean energy future."
The Environmental Impact Report prepared by the Board of Supervisors severely underestimated the risks from increased pollution and the likelihood of catastrophic accidents along the rail routes.
The lawsuit is being filed by Earthjustice on behalf of the Association of Irritated Residents, Center for Biological Diversity, and Sierra Club.
"It doesn't make sense to bring more crude oil to Kern County. Local oil production is already harming our health," said Tom Frantz, President of Association of Irritated Residents.
"This dangerous plan would send huge trains full of explosive crude through California communities completely unprepared to cope with a devastating rail accident," said Kassie Siegel, senior counsel for the Center for Biological Diversity. "Kern County supervisors broke the law by rushing to approve a project that will pollute the Central Valley's air and put thousands of unsuspecting people in the path of these hazardous bomb trains."
"Restarting a shuttered oil refinery is a huge step backwards for cleaning up some of the worst polluted air in the nation. This project will only exacerbate asthma and other respiratory illnesses that already plague Bakersfield residents and children at extraordinarily high rates," said Gordon Nipp, Vice-Chair of the local Kern-Kaweah Chapter of the Sierra Club.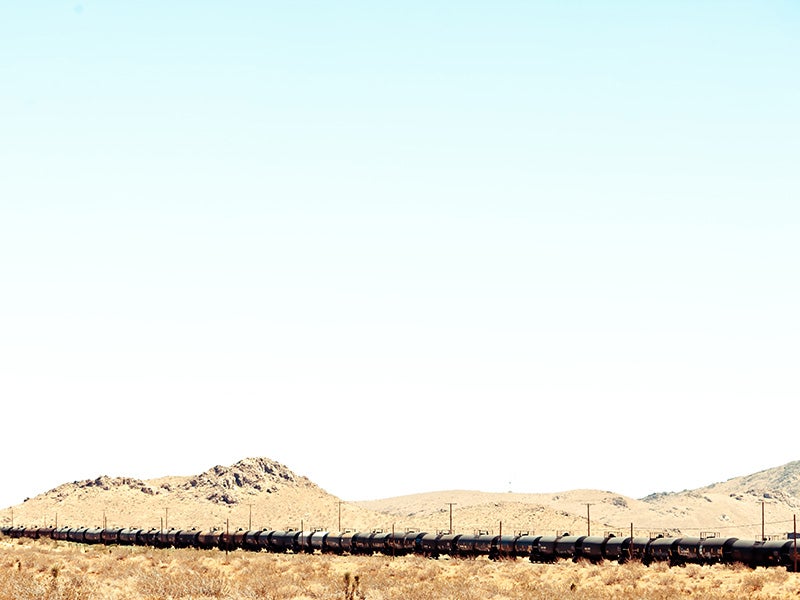 Earthjustice is the premier nonprofit environmental law organization. We wield the power of law and the strength of partnership to protect people's health, to preserve magnificent places and wildlife, to advance clean energy, and to combat climate change. We are here because the earth needs a good lawyer.