Maui's "Four Great Waters" to Flow Again
Settlement approved in a decade-long legal battle over the stream flows of Nā Wai 'Ehā
Isaac Moriwake, Earthjustice, (808) 599-2436
Honolulu, HI
—
Today, the Commission on Water Resource Management of the State of Hawaiÿi announced its approval of a settlement in a decade-long legal battle over the stream flows of Nā Wai 'Ehā, or "The Four Great Waters" of Waihe'e, Waiehu, 'Īao (traditionally Wailuku), and Waikapū on the island of Maui. Community groups Hui o Nā Wai 'Ehā and Maui Tomorrow Foundation, represented by Earthjustice, took legal action in June 2004 to restore flows to Nā Wai 'Ehā streams and communities. Since the 19th century, two companies, the former Wailuku Sugar plantation (now "Wailuku Water Company") and Alexander & Baldwin's Hawaiian Commercial & Sugar plantation had drained Nā Wai ʻEhā's waters for private profit. The parties' settlement restores flow to all four of the streams, requiring a total of up to around 25 million gallons a day (mgd) to remain in the streams at all times.
"Maui Tomorrow thanks all concerned for working together to resolve this portion of a more than decade-long process. The settlement is a great first step in moving Maui's water policy into the 21st century," said Irene Bowie, Maui Tomorrow's Executive Director.
"After an intense legal battle, the law is finally being respected, our native stream animals will have a chance to complete their life cycles, kalo (taro) farmers can access the water they need, and our kids won't have to go above the companies' diversions to swim. That's a significant victory in our eyes," said Hui o Nā Wai ʻEhā Board Member John V. Duey.
Since 2004, the community groups, in partnership with the Office of Hawaiian Affairs, have sought to enforce the legal mandates the Hawai'i Supreme Court established in its landmark Waiāhole decision in 2000, which strongly reaffirmed that flowing streams are a public trust. The commission, in its initial June 2010 decision, restored 10 mgd to Waiheʻe River and 2.5 mgd to Waiehu Stream, but left ʻĪao and Waikapū Streams completely diverted. In August 2012, the Hawaiʻi Supreme Court invalidated the commission's decision for failing to protect public and Native Hawaiian rights to stream flows.
The settlement establishes an interim instream flow standard, or the minimum required flow, of up to 10 mgd for ʻĪao Stream and 2.9 mgd for Waikapū Stream. It also maintains the previous restorations of 10 mgd for Waiheʻe River and 2.5 mgd for Waiehu Stream.
Earthjustice Attorney Isaac Moriwake explained, "We're glad the diverters finally saw the light in this case. Flowing streams support the water and life cycle, from Native ecosystems and culture to our drinking water aquifers. These values are a foundation of traditional Hawaiian culture and our 21st century future."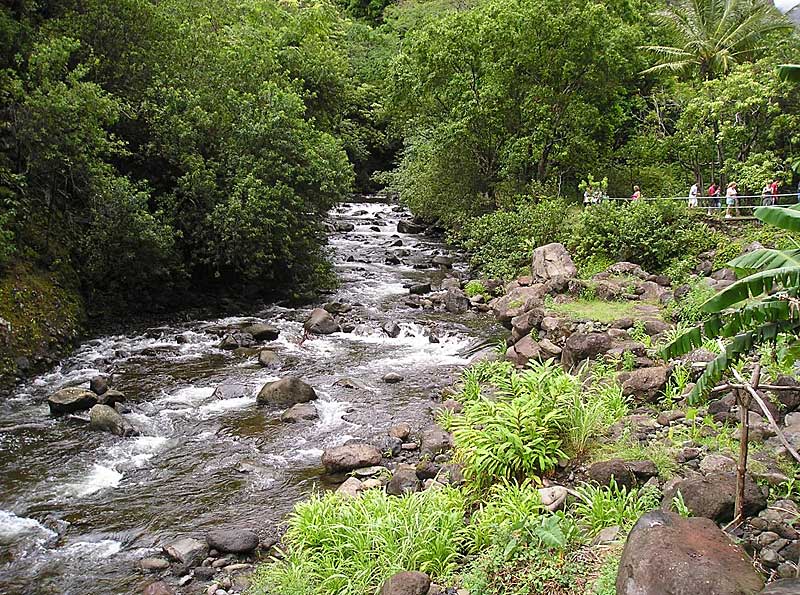 Earthjustice is the premier nonprofit environmental law organization. We wield the power of law and the strength of partnership to protect people's health, to preserve magnificent places and wildlife, to advance clean energy, and to combat climate change. We are here because the earth needs a good lawyer.