Obama Administration Proposal Allows Dangerous Oil Trains to Keep Rolling
Proposal would allow dangerous, outdated freight cars to keep going through communities
Washington, D.C.
—
In response to the explosion in the number of derailments of oil-carrying tank cars in the past two years, the U.S. Department of Transportation (DOT) today proposed upgraded safety standards for tank cars, but it would allow old tank cars, which are prone to puncture upon impact, spilling oil, and sparking devastating fires and explosions, to continue carrying explosive Bakken crude for years. The proposal would phase out the use of these hazardous DOT-111 tank cars for shipping highly flammable fuels, but not until 2017–2020 depending on the fuel and only for trains with 20 or more cars filled with the fuels.
The proposed rule projects that there will be as many as 15 derailments of these cars each year of the partial phase out, and that there may be an additional 10 devastating accidents, nine of which would cost more than $1 billion in damages, and one of which would cause more than $5 billion in damages.
Earthjustice, on behalf of ForestEthics and the Sierra Club, filed a petition last week calling for an emergency ban of these dangerous and outdated rail cars to get them off the tracks.
The following is a statement from Earthjustice attorney Patti Goldman:
"The Department of Transportation projections show extreme, unacceptable risk posed by an outdated and accident-prone type of rail car, the DOT-111. The Department's proposal delays reducing this risk by keeping these outdated, accident prone cars on the rails for at least 3–6 more years.
"It is estimated that 25 million Americans live in the dangerous blast zone along the nation's rail lines. Last year alone, there were more accidents than in the total from the 37 years previous. We clearly can't afford to accept this delay.
"An immediate ban on shipping volatile crude in the DOT-111 tank cars is in order. That's why we and our partners have called for an emergency ban of this type of outdated, accident-prone rail car.
"The public demands that the federal government crack down on automakers where there is a serious safety risk. We should do the same for the oil industry."
REPORTER RESOURCES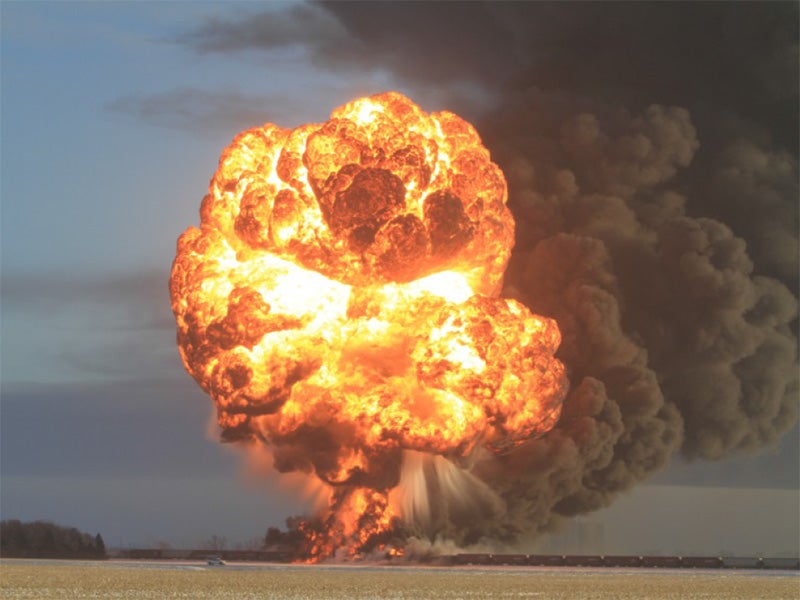 Earthjustice is the premier nonprofit environmental law organization. We wield the power of law and the strength of partnership to protect people's health, to preserve magnificent places and wildlife, to advance clean energy, and to combat climate change. We are here because the earth needs a good lawyer.